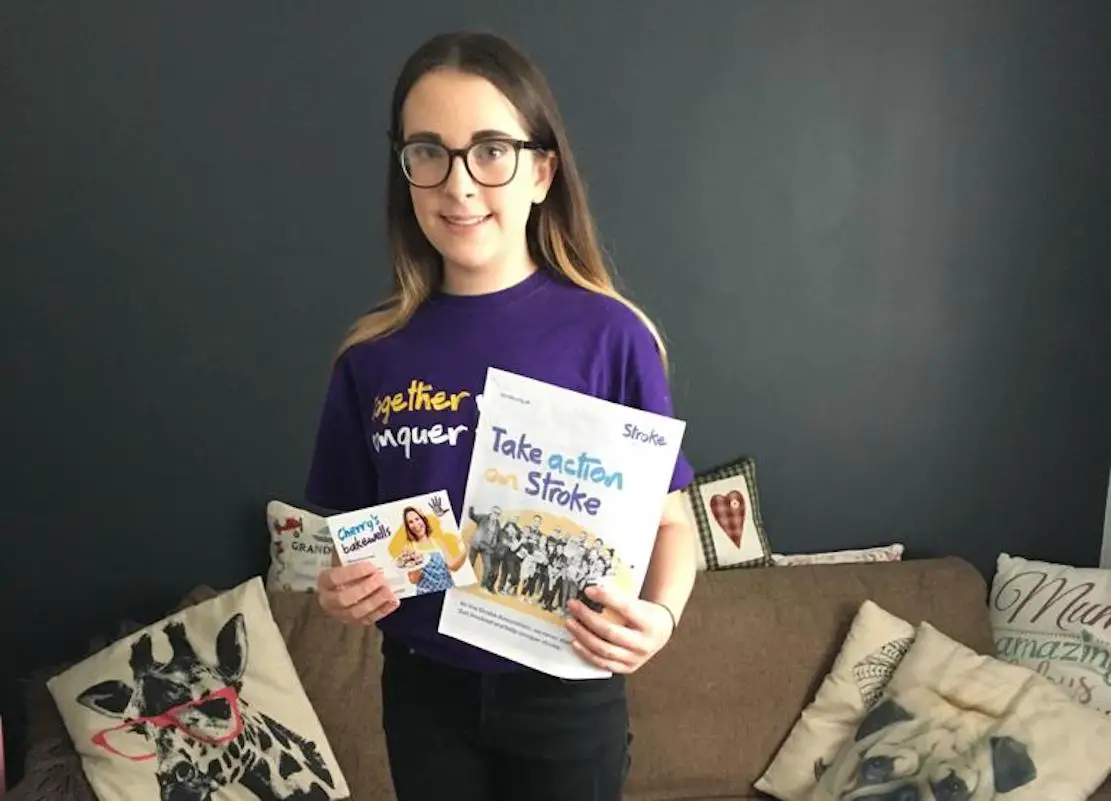 A Portadown teenager is calling on local residents to come along to her Give a Hand and Bake event to help raise vital funds for the Stroke Association in Northern Ireland.
Thirteen-year-old Sienna Stothers and her family invite you to their bake sale in support of the charity's Give a Hand and Bake fundraising campaign which raises money for stroke support services through bake sales across Northern Ireland and the UK.
Sienna was inspired to fundraise for Stroke Association after her much loved Nanny passed away during the summer having survived a devastating stroke six years ago.
The Stothers family are inviting you to call to their home at 15 Drumcarn Gardens, Portadown, Craigavon BT62 4DH, between 11am and 3pm on Saturday, November 10.
The family invite you to call in for a cuppa and enjoy a slice of cake, a delicious home-made bun or cupcake and just make a donation to the Stroke Association while you're there.
Sienna said: "When my Nanny had her stroke, she was her left side was paralysed and although she could still speak, it was really hard for her.
"After she passed away in August this year, I felt I wanted to do something to help other people who have strokes and when I heard of the Stroke Association's Give a Hand and bake fundraiser, it seemed like a great idea to me.
"If fundraisers like ours help people affected by stroke even a little bit, then that's brilliant. I just want every stroke survivor to make the best recovery possible.
"Some of my friends and neighbours are baking all sorts of treats for Saturday and I'm really looking forward to it.
"I'd like to thank everyone for their generosity so far including Perfect Blend Coffee House, Taboo Donuts and Twigs and Twine.
"I can't wait to see how much we can raise for stroke."
You can support Sienna's fundraising appeal online by visiting her JustGiving page for the Stroke Association here.
Madeline Donnelly from the NI Fundraising team at the Stroke Association, said: "Give a Hand and Bake is a fun, and delicious, way to support our charity's work.
"We fund research into stroke treatment and care and support stroke survivors with their recovery. This includes our latest online tool, My Stroke Guide, which provides round-the-clock advice, information and support for stroke survivors, their family and carers.
"We'd love people in the Portadown area to come along on 10 November and support Sienna and her family in fundraising for the stroke Association with Give a Hand and Bake and I'd like to thank Sienna, the Stothers family and everyone who is taking part for their kind generosity."
Visit www.stroke.org.uk to find out more about My Stroke Guide and other support offered by the Stroke Association or Call our Stroke Helpline on 0303 3033100
Sign Up To Our Newsletter