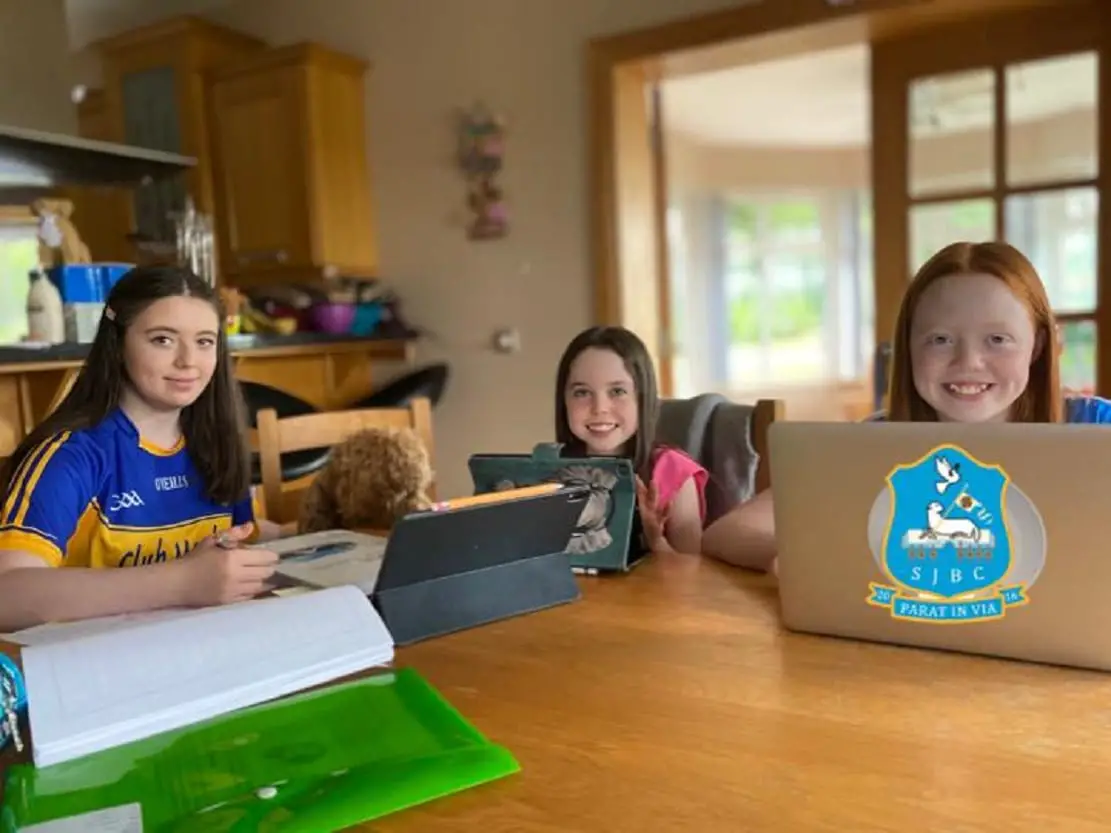 Starting a new school can be daunting at the best of times but during lockdown it is a completely different story.
Sisters Aoife and Caoimhe Tennyson had been due to start St John the Baptist's College in Portadown on March 16, as the school closed its doors.
The pair have now had the unusual experience of meeting classmates virtually before actually being introduced in person.
The sisters shared their story in a BBC Young Reporters article , in which they stated they already felt part of the school due to their treatment from the teaching staff.
A spokesperson from the school told Armagh I: "We are delighted to have had sisters Aoife and Caoimhe Tennyson featured in a recent BBC report.
"Due to the Covid-19 pandemic these new pupils transitioned initially into our virtual school and they have already made a very positive impression and have engaged with our online lessons with great enthusiasm.
"The girls came into the school this week to attend an induction meeting and are now really looking forward to starting the college in August, when they will get to meet all staff and their new classmates in person."
The English department at the school had encouraged pupils of all age groups to get involved in the BBC Young Reporters Competition during the lockdown period
This platform offered students a voice to share their individual experiences of home-schooling.
The spokesperson explained: "As an ICT Excellence Award school, thankfully our staff and pupils were well versed in using a host of online learning platforms which enabled a smooth and easier transition when all schools had to swiftly make the switch to virtual classrooms.
"Our main platforms were Google Classroom, Explain Everything and See Saw, which worked very effectively."
One of the key challenges for the school was ensuring pupils could access a device and early into the lockdown period school devices were loaned out to those who otherwise would not have been able to engage.
"The feedback from pupils and parents suggests that although they were very happy with the quality of provision in the virtual school, we are all really looking forward to re-engaging face-to-face, as we all miss the social interaction and the strong and positive relationships which underpin all effective learning environments," added the spokesperson.
"We look forward to welcoming all of our pupils back and we are planning creative ways of enabling induction and team-building for our new Year 8 pupils and other pupils who are joining the college within other year groups this August."
So to Aoife and Caoimhe, good luck going forward at your 'new' school!
Sign Up To Our Newsletter