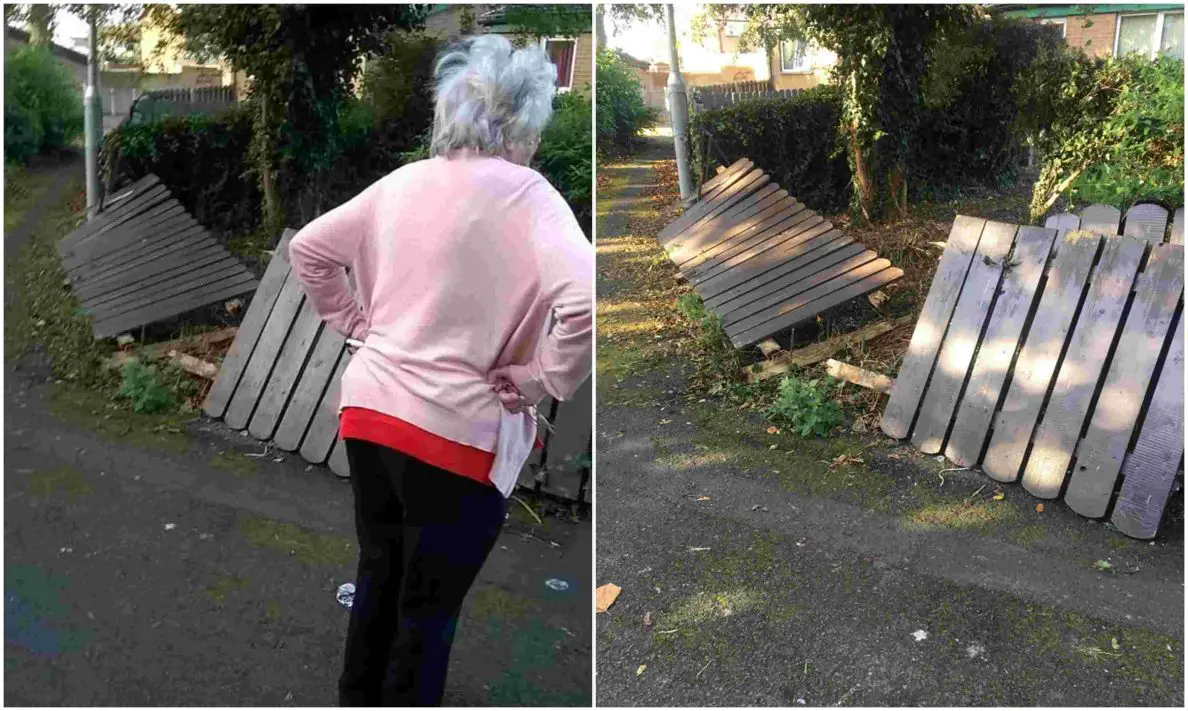 A Portadown pensioner has been left to foot a bill after a crowd of youths destroyed her garden fence on Saturday night.
The woman, in her eighties, was left picking up the pieces after another night of anti-social behaviour on her doorstep.
Sinn Fein councillor Paul Duffy hit out at those involved and says he approached the youths last last night to help alleviate the issue.
"A number of us talked to some of them last night and according to them they are doing nothing," he explained.
"But they can't seem to grasp that being in a crowd with some causing trouble it's the crowd that is causing trouble so please stay away enough is enough."
Last night he said the youths were terrifying old age pensioners again in a part of Ballyoran Park known as the Bull Ring.
He said they were drinking alcohol and taking drugs with residents, who attempted to speak to the group, attacked by bottles and verbal abuse.
Said councillor Duffy: "It's is only a matter of time before the PSNI will catch them and criminal charges will follow and at a young age, having a criminal record can have a lasting impact on their further."
A PSNI spokesperson asked: "The area is notorious for youths hanging about; they always claim they are doing nothing wrong. If you are a parent speak to your kids about respect, if they wouldn't do this they may influence a person who would."
Newsletter
Sign up for our weekly newsletter here.