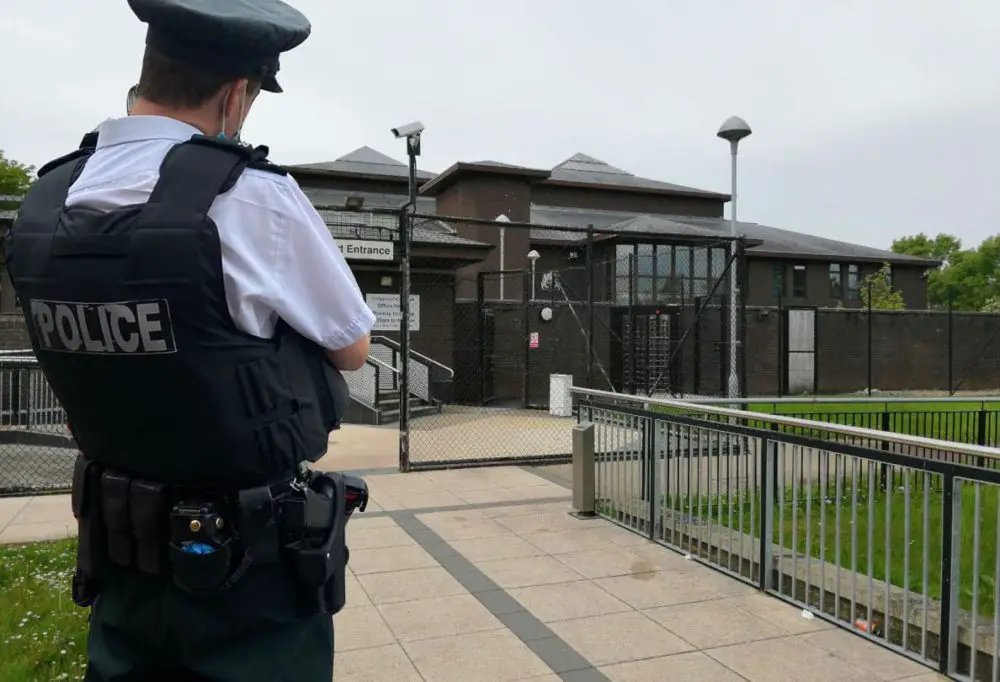 A man with 158 previous convictions who is accused of six thefts in Portadown has been granted bail despite police objections.
The case of Brian Paul Ward, 31, was heard at Craigavon Magistrates' Court on Friday, with Ward appearing via video-link from Maghaberry for the purposes of a bail application.
He is charged with six counts of theft, which are all alleged to have occurred in February and March of this year. Some of the items allegedly stolen include; razors, a smart TV, fairy pods and table lamps. The total value of the alleged thefts adds up to over £700 or thereabouts.
Police outlined to the court that they were objecting to bail, due to a "risk of further offending" by the defendant, who they noted has 158 previous convictions, with 21 being for burglary and dozens for theft.
They added that he had numerous breaches of bail, with the most recent being in 2021, and was a "very high risk" if he were to be released into Portadown.
The constable also noted that there were two other suspects identified in relation to some of the six thefts.
Noting that Ward had been in custody since the time that he was accused of committing the offences in March, and had been in court for other offences, District Judge Bernie Kelly said: "We cannot keep people locked up ad infinitum….My concern is that he ends up spending an undue length of time in custody.
Judge Kelly added: "Realistically, he's not going to get anything more than whatever time he spent on remand because he could have been sentenced back in May before this court, when those other March offences were before this court."
Judge Kelly, on granting bail to the defendant, said: "I would nearly guarantee that the police are going to be watching you, on an almost 24/7 basis because of your record. So there'll be no chance of you getting away with a breach.
"If you breach your bail and come back to me I will remand you in custody until this case is finished….you'll realise that it could be quite a while before this case comes close to getting finished. You could be spending Halloween, Christmas and next Easter in prison if you breach any one of the bail conditions I'm about to impose," Judge Kelly warned.
Ward was released on his own bail of £500, to reside at a fixed address, and be under curfew from 8pm until 6am, with police entitled to check at the address.
He was also banned from entering retail premises.
"If there's anything you need you can order it online, for the beauty of doing that is you have to pay for it before you'll get it delivered," Judge Kelly quipped.
The case was then adjourned for four weeks.
Sign Up To Our Newsletter