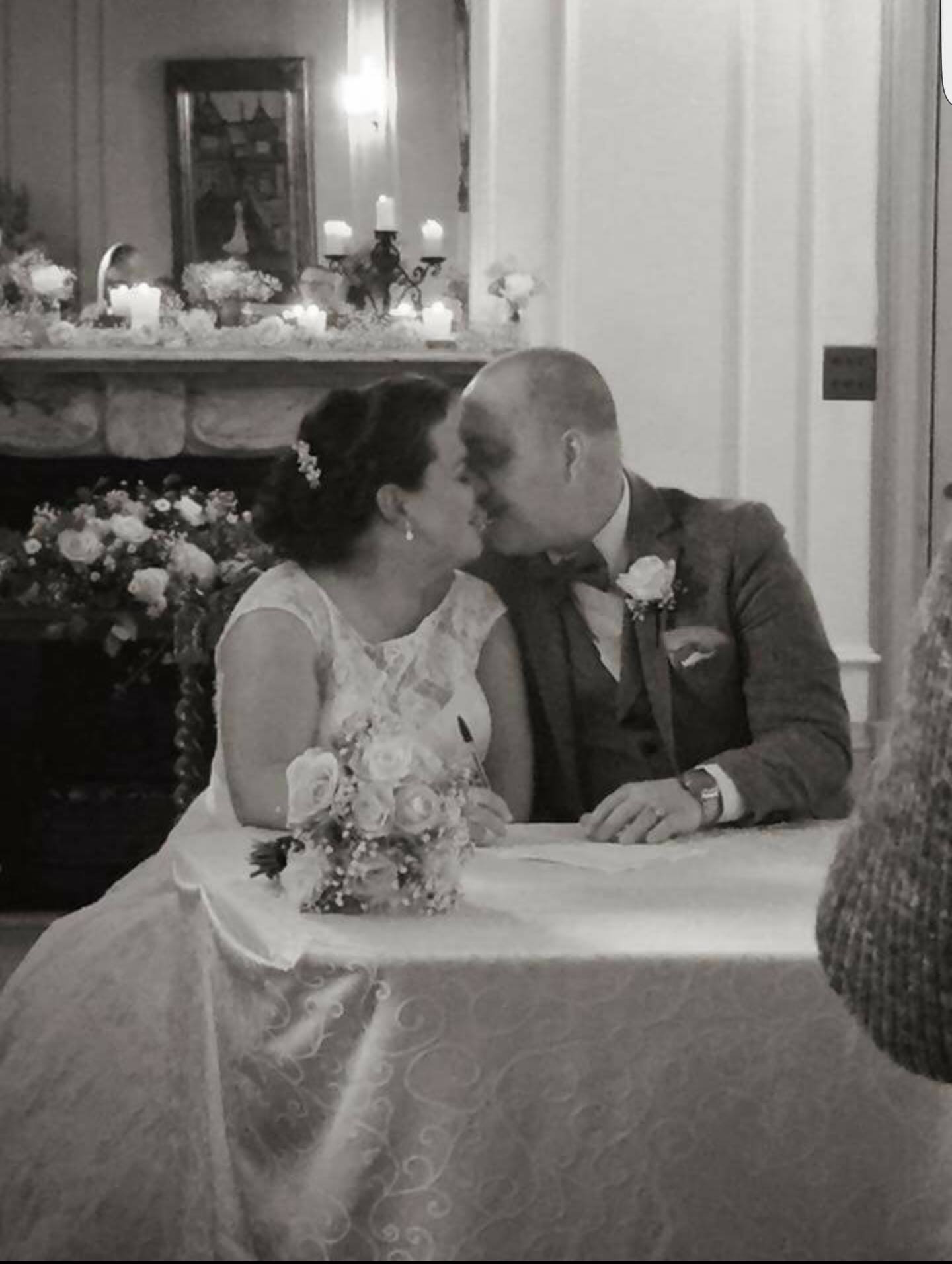 The funeral has taken place of Portadown man Willie Turner, who passed away at the weekend, less than three months after marrying the "woman of my dreams".
Swimming instructor Willie, who had terminal cancer, wed Lyndsey Browne after a public appeal last November allow them to tie the know.
Forty-three-year-old Willie passed away on Saturday.
His wife, Lyndsey, and family were with him at the time.
Yesterday (Tuesday), he was laid to rest in his native Portadown. The funeral cortege made its way from his mother's home for a service in Seagoe Parish Church, at 2pm, with interment following in the adjoining cemetery.
It was only in February that Willie fulfilled his wish of marrying Lydnsey – whom he had described as "the woman of my dreams" – at an emotional ceremony surrounded by family and friends.
The wedding took place in the stunning setting of Brownlow House in Lurgan.
More than £3,000 was raised through a gofundme page and businesses soon stepped up to the mark, all offering their services free of charge, to make their big day a reality.
Fifty close friends and family came together to watch the couple tie the knot.
Willie and Lyndsey have two sons, Freddie and Bobby, aged 13 and 23 months respectively. Lyndsey has two sons, Jake and Luke, from a previous marriage, while Willie has a daughter, Karson.
The much-loved Portadown man had been overwhelmed with the support of everyone who had helped them with their wedding plans.
"I've lived my bucket list and the only thing on there was to marry Lyndsey," he told the Belfast Telegraph afterwards. "I've done it, thanks to everyone who has go generously made it happen and made it happen so very quickly."
Our deepest sympathies go out to Lyndsey and the entire family circle at this time.
Read more news:
Designers outline why £240k Macha marionette is 'right for Armagh'
Borough to stage huge one-off 'Stars & Stripes' Independence Day spectacular
Huge jobs fair proposed to highlight EVERY vacancy in ABC borough
Exciting multi-million pound bids to develop borough-wide 'blueway' and 'greenway'
Public realm works at Armagh Courthouse included in new regeneration plan
Approval sought for multi-million pound Southern Regional College new-build in Banbridge
Scarva man appears in court after estimated £300,000 cannabis seizure in Ballymena
Sign Up To Our Newsletter