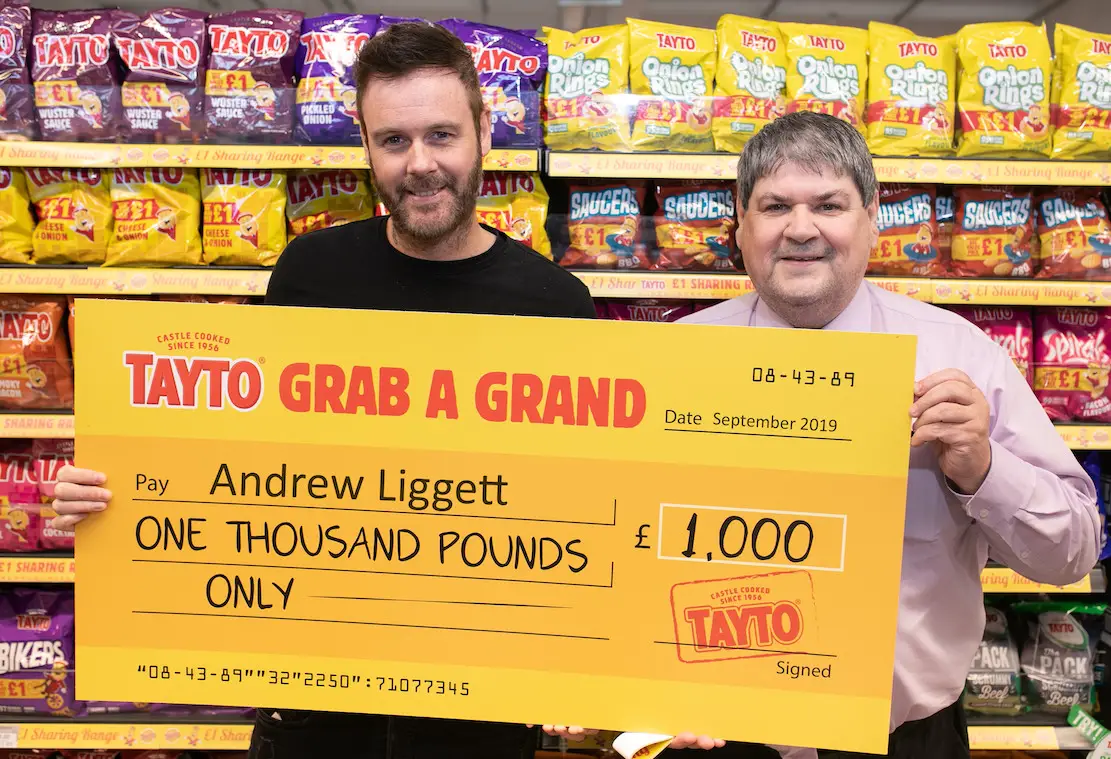 A local Tayto lover has struck it lucky after finding £1,000 in a winning pack of crisps.
Andrew Liggett from Portadown won an incredible £1,000 after finding a lucky golden chip in his pack of Tayto, purchased from Supervalu in Richhill.
The win comes after Tayto, launched its 'Grab A Grand' competition as part of its #TaytoHappy campaign in which Tayto is giving away up to £10,000 in cash prizes.
Ten £1,000 "golden chips" have been randomly hidden in packets of Tayto, sold in retail outlets across Northern Ireland, and the grand search is now on for the remaining winning packs which are being distributed until 11 October.
Speaking about their win, the international DJ, said: "I just couldn't believe my luck! I always enjoy a packet of my favourite salt & vinegar Tayto crisps, so winning one of the 'Grab A Grand' tokens was just music to my ears! My wife and I are renovating our home so this will go a long way in helping towards the cost of refurbishment.
"Tayto is iconic in Northern Ireland and for me there's no better brand of crisps. It's fantastic to see them offering such a great prize to all their supporters across Northern Ireland."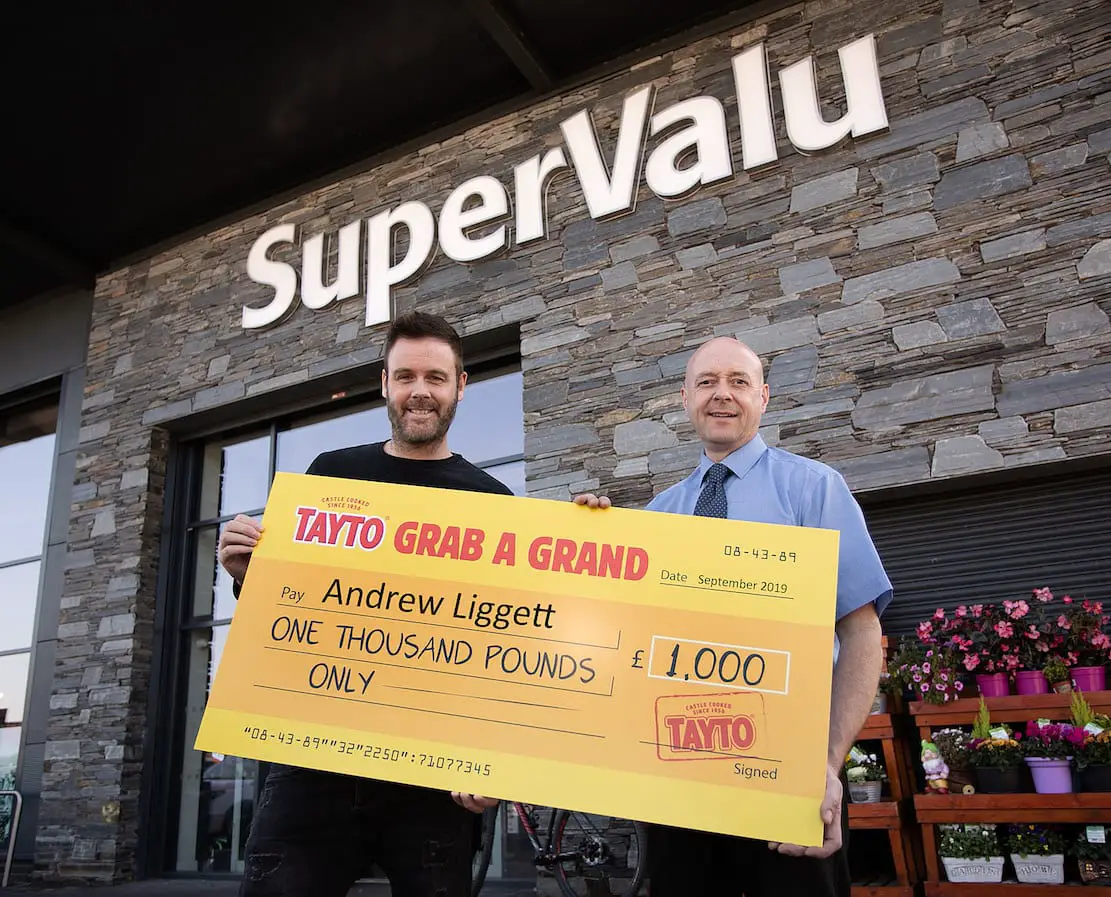 Tayto Marketing Director, Elly Hunter, said: "Tayto is a brand synonymous with fun and the 'Grab A Grand' campaign perfectly captures the essence of our brand. Earlier this year we launched our #TaytoHappy campaign to connect with our fans and spread joy with our great tasting crisp range.
"For this campaign, we decided to reward our loyal fans and congratulate them on their great taste by giving some of our standard packs of Tayto a little more bite. We're delighted to find our first winner here in Armagh, the home county of Tayto.
"With nine chips left to find, the hunt is on. If you're aged 16 or over, grab a pack of Tayto and grab your chance to bag a grand. Who knows, a winning pack could be in your local shop!"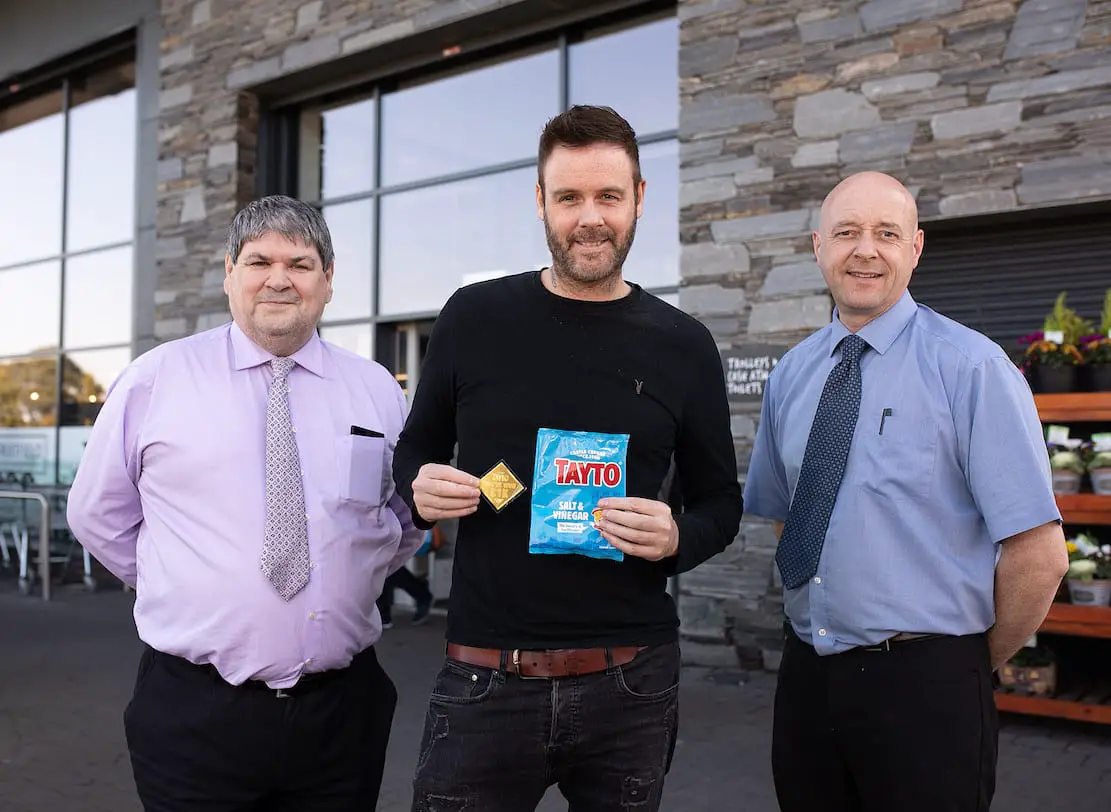 With golden chips still hidden across retail outlets in Northern Ireland, Tayto fans have still got plenty of opportunities to find their own golden chip.
The ten winning "chips" have been randomly inserted across ten packs of the standard Tayto range (37.5g packs). These flavours include Cheese & Onion, Pickled Onion, Beef & Onion, Prawn Cocktail, Ready Salted, Roast Chicken, Salt & Vinegar, Smoky Bacon, Wuster Sauce and Spring Onion.
Sign Up To Our Newsletter