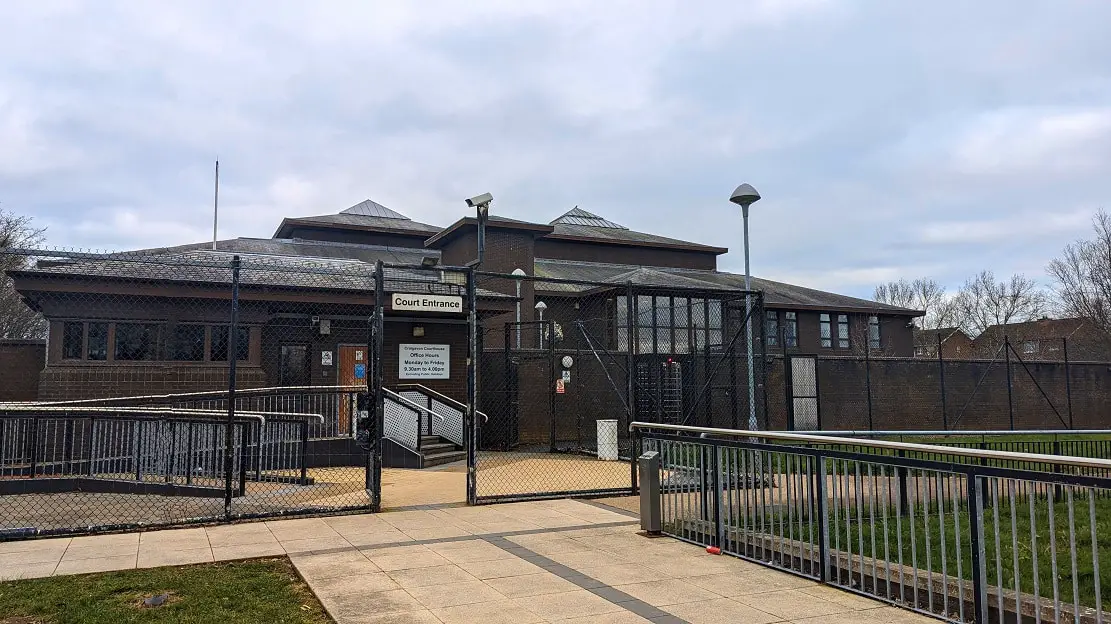 A court has heard how a man fled police before spitting in the back of a car and cell van when he was told his licence was being revoked and he was being returned to prison.
The case of Jody Curry, (30), of Edward Street, Portadown, was heard before Craigavon Magistrates' Court on Friday.
Curry, who appeared before the court via videolink from Maghaberry, was charged with two counts of criminal damage and one count of obstructing police.
Prosecution outlined that on February 21 this year, the defendant was spoken to by police at the Simon Community on Edward Street in Portadown, where he was informed that his licence was being revoked and he was being returned to prison.
On hearing this, the defendant made off from police, but was later located on Meadow Lane near Tesco. Whilst being placed into the back of the police vehicle, the defendant spat on the rear seat.
Due to his "volatile behaviour", he was transferred to a police cell van, where he was observed spitting on the floor twice.
A defence solicitor remarked that he had "never seen a more unlucky defendant".
He explained that the reason Curry was on licence in the first place was an assault on police matter that had gone to the Crown Court.
Curry had almost reached the end of his licence period but probation "were worried about where he was staying and what he was up to".
He added that the defendant, who has been "in and out of custody for most of his life", has no other matters pending and had entered an immediate guilty plea.
"It's all Jody Curry's fault," the defence said.
District Judge Bernie Kelly commented: "He's 30 with a record that nearly has a page for each year of his life…. If he keeps on going the way he's going he is going to end up with a life sentence by instalments."
However, District Judge Kelly conceded that he was entitled to credit as he had already served some time on remand.
Telling the defendant that he has an "atrocious record for offences of this type", District Judge Kelly imposed a sentence of three months in respect of each charge, to run concurrently with each other.
---
Follow all the latest court news here.
Sign Up To Our Newsletter