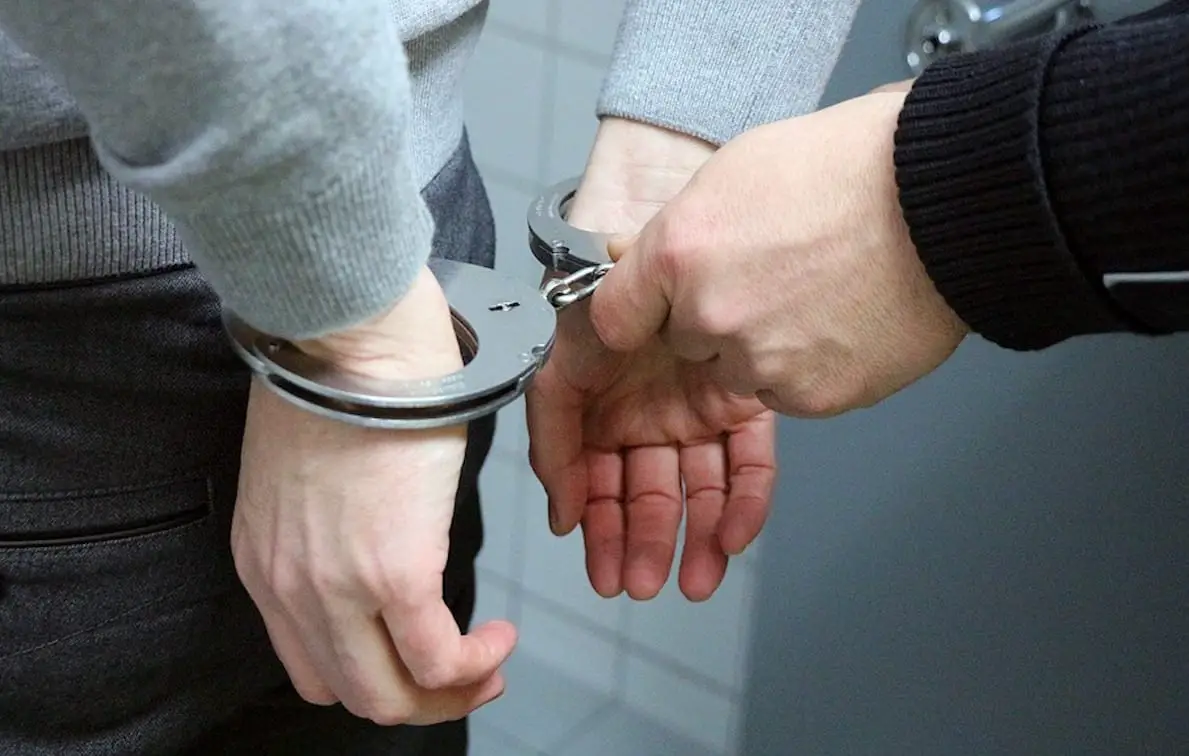 A Portadown man who appeared in court accused of a litany of motoring offences and assaults has been refused bail.
It was heard the 27-year-old allegedly assaulted three members of the public, chasing one up a street and telling a female he would "bust" her face in.
Ryan Pepper, of Westland Road, appeared via videolink from police custody at Newry Magistrates', sitting at Lisburn on Wednesday, facing 13 charges.
After confirming that he understood the charges, he was connected to them by a constable.
The accused is charged with aggravated taking causing damage to a vehicle, using a vehicle without insurance, failing to stop, failing to remain, failing to report, possession of an offensive weapon in a public place, assault on police, attempted criminal damage, driving whilst unfit, driving whilst disqualified and three counts of common assault.
Defence barrister Aaron Thompson made no question to the connection by the constable and informed the court that a bail application was being made on Pepper's behalf, which was opposed.
The constable outlined that on July 27, at 4.40pm, police received a report of a one vehicle collision at Moeran Park in Portadown, and the driver was suspected of being intoxicated.
Officers arrived to find a Vauxhall Zafira with damage to its front which had collided with a fence. They spoke to witnesses who identified the driver of the car and that is alleged to be the defendant.
Police then contacted the last registered owner of the vehicle, and they claimed that it had been stolen from their property that afternoon.
Officers later located Pepper, and as they approached him he was allegedly seen to discard a knife in a nearby bin.
It was noted by police that the defendant smelled of intoxicating liquor but allegedly refused to engage in a preliminary breath test and was subsequently arrested.
During the course of this Pepper is alleged to have become aggressive and kicked out, hitting one officer on the knee and also connecting with the police vehicle.
Addressing the common assault charges, the constable stated the defendant had allegedly chased one male up the street, had threatened to "bust" the face of a female and another member of the public had felt threatened by his demeanour.
Outlining objections, the constable said it was believed that Pepper was of no fixed abode, there were concerns of risk of further offences due to his record and the possibility of interference with witnesses.
He added that there were concerns for the defendant's own safety.
The constable stated: "There are tensions in the local community involving Mr Pepper."
The constable also informed the court that the address put forward was the defendant's mother, however, upon speaking to her that had been withdrawn.
Mr Thompson said: "There were two other persons arrested but that have not been charged. I accept that whilst Mr Pepper's record does him no favours, he is not in breach of any suspended sentences at this time."
After consulting the defendant's record, District Judge Amanda Brady commented that there appeared to be "a pattern of behaviour".
Mr Thompson stated: "I accept that your worship and the prosecution may see grounds to object to bail because of his criminal record. He has got into a cycle of custodial sentences.
"However, he is not in breach of any suspended sentences and police inquiries into the case may take some time."
District Judge Brady refused bail on risk of reoffending and no suitable address being before the court.
The case was then adjourned until August 21 for an update.
Sign Up To Our Newsletter