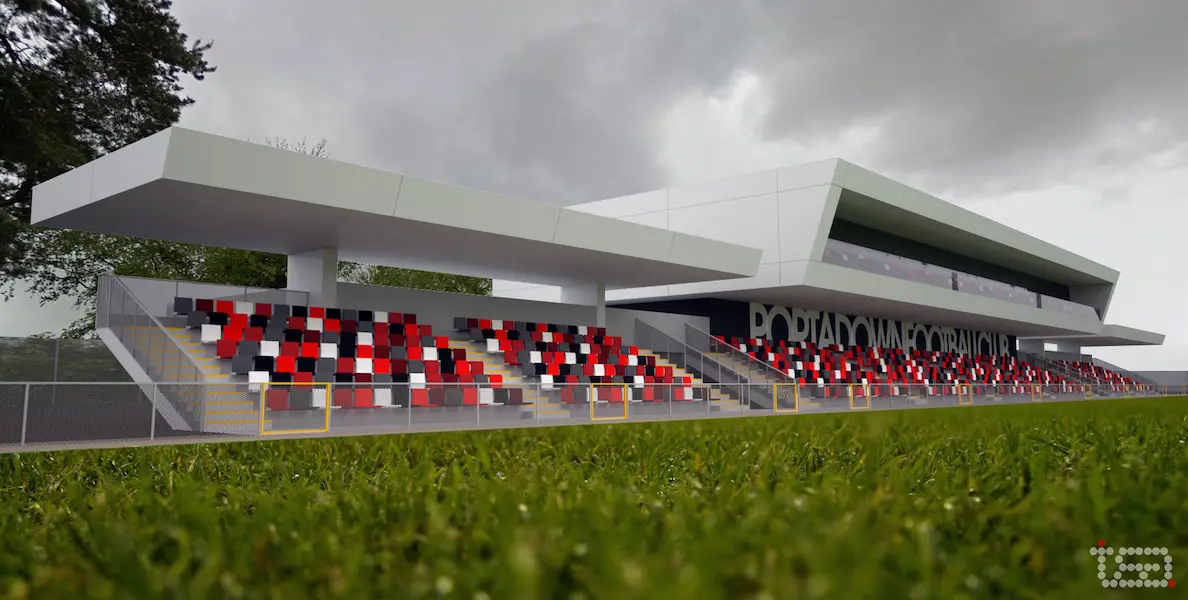 Portadown Football Club have unveiled exciting plans for the upgrade, enhancement and redevelopment of Shamrock Park.
The Premiership club say they are endeavouring to make the football club and stadium the heart of the local community.
The proposals, which were exclusively revealed by Armagh I last week, include the old main home stand, which is not currently in use, being replaced with a 1,046 seated stand, thus increasing the spectator seating at Shamrock Park to 3,814.
Plans include redevelopment of the existing training pitch at the Manor end of the ground with it being replaced with a state of the art training facility contained within a dome structure; a relocation of the grass pitch towards the current away
stand; upgrading the playing pitch to a 3G surface and the inclusion of business/incubation and community space within the new spectator stand.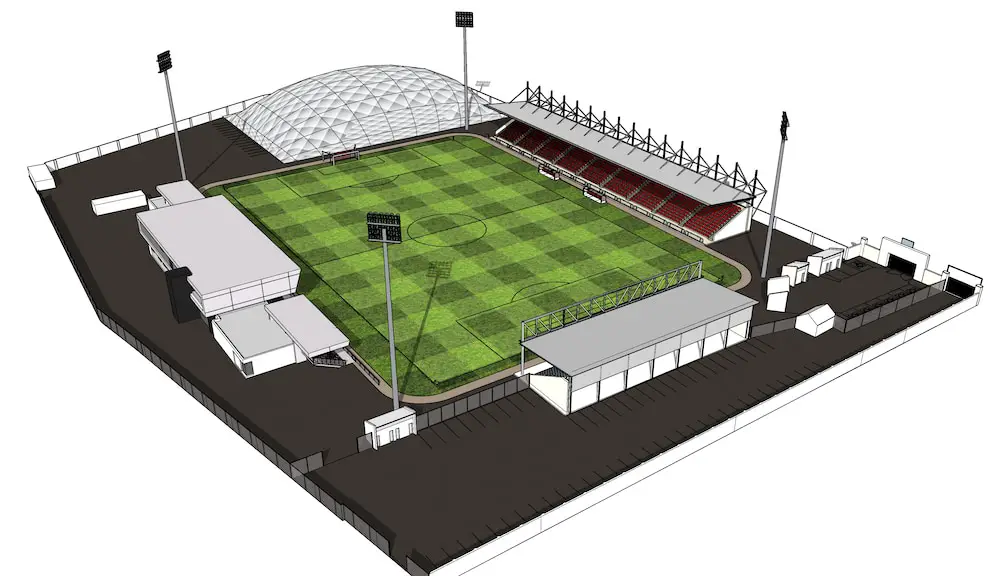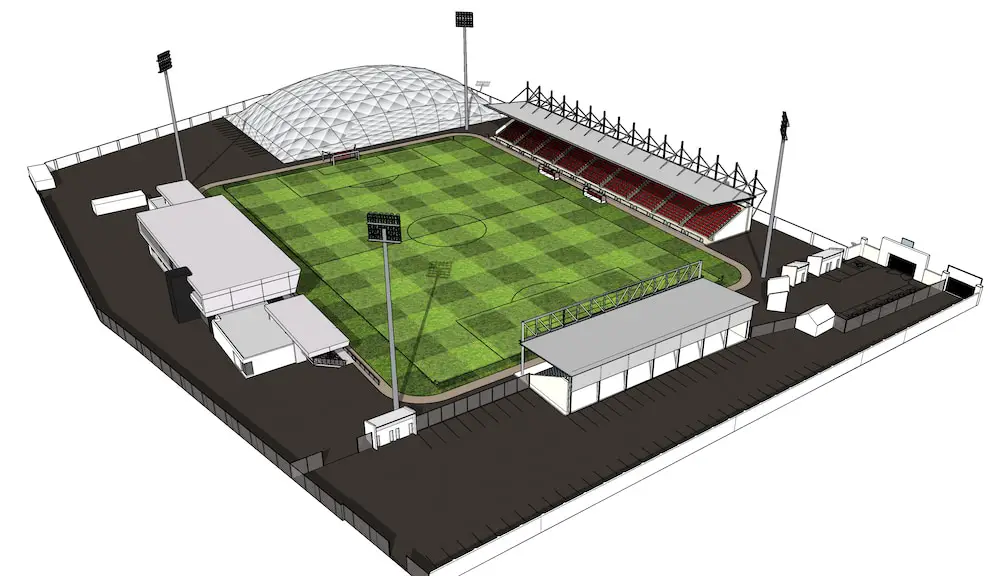 Full details of the proposed project including dates and times for a neighbouring resident's event and a public consultation are available here.
Portadown FC was formed in 1887, however it wasn't until 1906 that Shamrock Park became home to the Ports with the ground being named after Sir Thomas Lipton's yachts named 'Shamrock' that raced in the America's Cup.
Shamrock Park is currently classed as an all seater stadium and has held under age international games including Northern Ireland U21 & U23 fixtures along with women's international games.
The stadium currently has two seated stands totalling 2,770 seats, a grass training pitch is situated at the Manor End of the ground with the far side of the stadium housing an older seated stand which is no longer in use. The current away stand situated at the Chalet end of the stadium was erected in 2004 while the current home stand was opened in 2008.
Sign Up To Our Newsletter