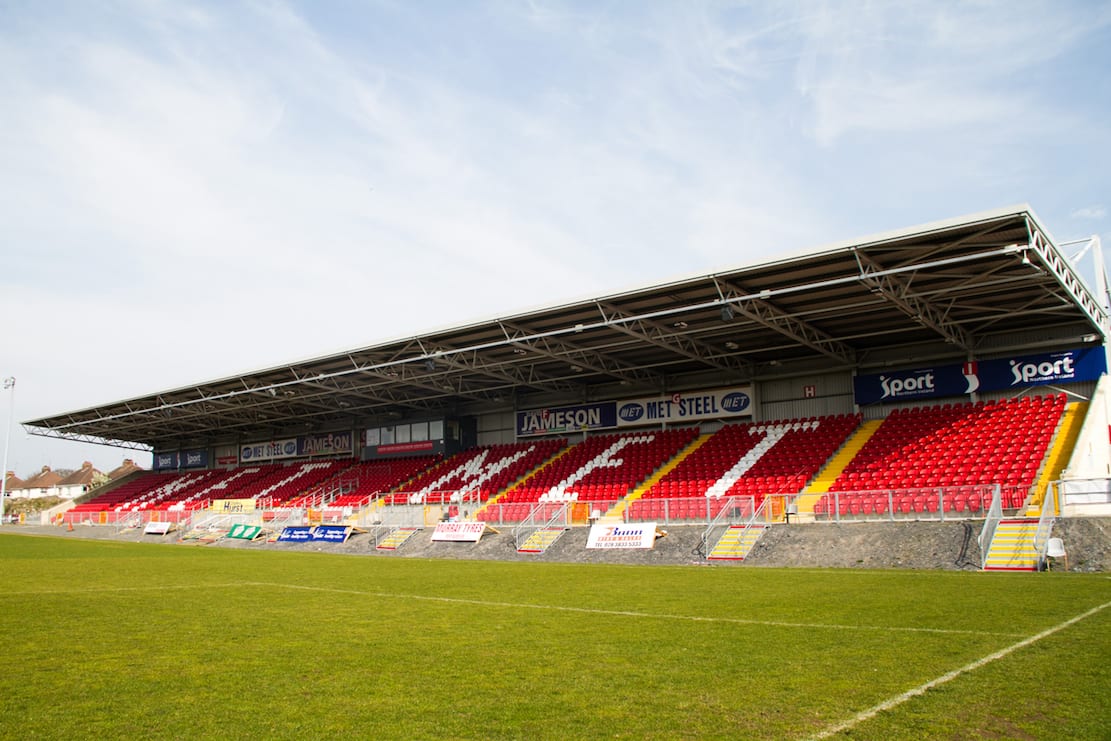 Four times Irish League champions Portadown FC look set to transform their ground in a major redevelopment of Shamrock Park, Armagh I can reveal.
Details of the works are due to be unveiled to neighbours of the Brownstown Road stadium later this month before being made public.
Portadown FC has been to the fore in local football circles since 1887.
But it was not until almost 30 years later, in 1906, that Shamrock Park – which will tonight host the Ports' Premiership promotion/relegation second leg play-off against Annagh United – became the home venue.
Over the years, it has also been used for stock car racing, although that dalliance with the sport has since ended.
There have been many developments at the ground during the course of its history.
But now the club looks set to completely transform the ground with works which will set it in good stead for the future.
And that comes less than five years after the team was relegated and left facing an uncertain future and the possibility of having to fold due to substantial "historical debts".
Portadown, with the help of ardent fans and contributions from the We Are Ports members group, have been able to bounce back and are now looking to the future with vigour.
Indeed, their development plans will represent a significant investment by Portadown FC and will leave the ground the envy of many of their NIFL Premiership peers.
Shamrock Park is classed as an all-seater stadium and has two seated stands around the pitch totalling 2,770 seats, with one side containing a training pitch and the other having an older seated stand no longer in use.
It also includes function rooms and press box, among many of its facilities.
Now, however, Shamrock Park is about to add so much more in its vision for the future.
It has lodged a pre-application notice with Armagh City, Banbridge and Craigavon Borough Council.
This provides forward notice of the club's intentions for a major redevelopment at the ground.
While full details have yet to be revealed, the intention is to demolish the stand which is not in use and replace it with a new seated grandstand.
There will be new training facilities constructed which will be contained within a dome structure.
The existing grass pitch and floodlighting is to be relocated.
And what is described as "business/incubation and community space" is to be developed on site too.
The standard associated ancillary and site works will also form part of the overall proposals.
Full details of exactly what is anticipated will be unveiled in the Portadown FC conference room on Wednesday, May 25.
Neighbours will be invited to see what is planned, between 3pm and 5pm, before the doors are thrown open to the public, who will then get their chance to learn about the intended future for Shamrock Park in an evening session, from 5pm until 8pm.
Local councillors will also be made aware of the plans next week in advance of the public showing.
Portadown FC will take on board the opinions expressed during the events later this month before submitting a full application to allow their dream development to become reality.
Sign Up To Our Newsletter