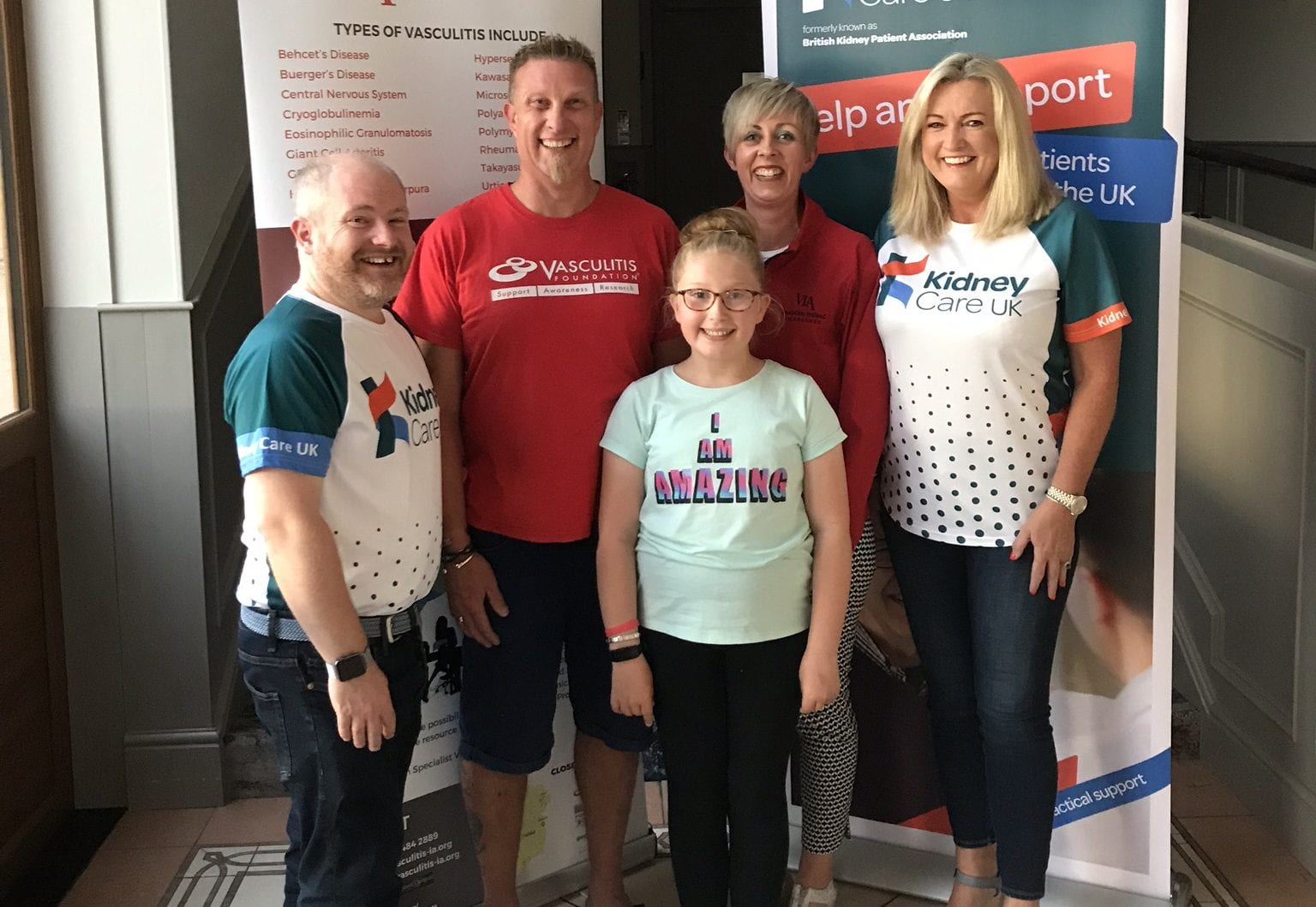 A Portadown woman – whose husband is living with a rare condition which can affect major organs – is inviting all along to a fundraiser in support of two local charities.
This annual Charity Coffee Morning with a difference will take place at Seagoe Parish Centre in Portadown on Saturday, September 7, from 10.30am until 12.30pm.
Come along for coffee, cakes, clothes, cosmetics, crafts and so much more in aid of two wonderful charities which are working hard to support local people – Kidney Care UK and Vasculitis Ireland Awareness (VIA).
Organiser Caroline Speers McCann, whose husband Andrew has Vasculitis, said: "These two charities make a real and lasting difference in the lives of local people in our community at what can be some of the most challenging times in their lives.
"As a family the work of VIA is incredibly close to our hearts as we know just how this rare disease is affecting families like ours and the amazing work which this charity does to support those affected.
"Vasculitis can affect major organs, including the kidneys or liver and these two amazing charities are linked in supporting patients and their families going through incredibly difficult times.
"This year alongside our coffee and cakes we will have the support of a play development expert who will introduce our young guests to arts, crafts games and play from generations past."Come along and give the kids a morning of fun when they have just returned to school!"
Raising awareness of conditions which affect local people is a major motivator for the team behind the event.
They are dedicated to hosting a fun-filled morning with great coffee – thanks to Starbucks Craigavon – and the support of many local businesses.
Kidney Care UK Northern Ireland Ambassador Jo-Anne Dobson said: "I am delighted that from little acorns this annual fundraising event has grown year on year and the impact on local families increases with it.
"At Kidney Care UK we provide the practical, financial and emotional support which kidney patients require working right across all seven renal units in Northern Ireland.
"As a living donor to my son I have lived with kidney disease from Mark's birth and know just what it means for families in that position to receive dedicated support and a helping hand.
"Your support will mean so much in enabling these two amazing charities to continue to shine a light into the lives of people living with vasculitis and kidney disease.
"Now in its sixth successive year this superb event is testament to the hard work and determination of Caroline and her family.  They work so hard to make this such a successful occasion and I encourage everyone to pop in for some coffee and cake and to support two amazing causes."
Sign Up To Our Newsletter