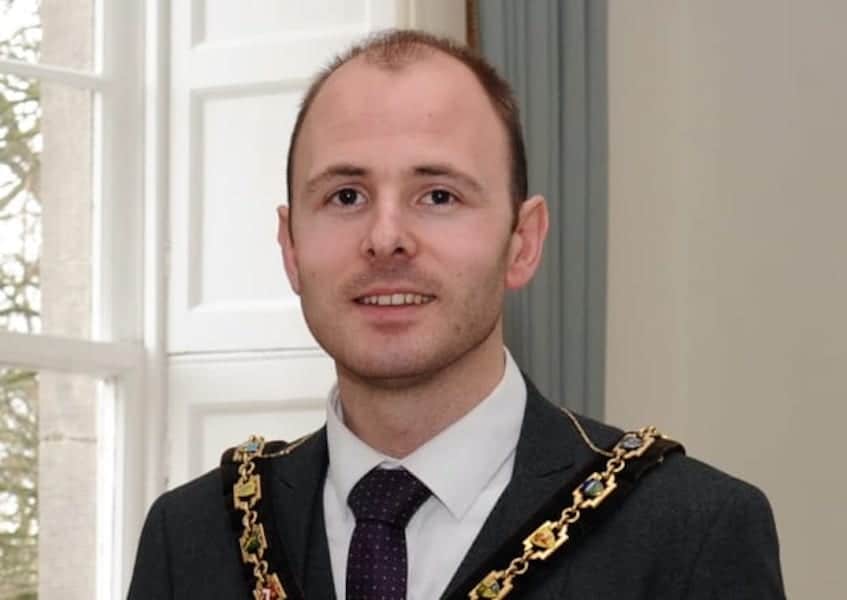 A Portadown DUP councillor has resigned from the party less than 24 hours after its leader Edwin Poots made his own shock resignation announcement.
Darryn Causby, who was first elected as a DUP Councillor in 2011, made the announcement on social media on Friday afternoon.
"Today I have informed the DUP that I have resigned from the party," he wrote.
"At this stage I will continue to serve my community as an Independent Councillor.
"I will make a fuller statement at a later stage, however this is a political matter and not a personal one, I have many great friends in the party and I wish them well."
Councillor Causby was 25 when he was elected in the Portadown DEA, on the old Craigavon Borough Council. He was also the first Lord Mayor of the new Armagh City, Banbridge and Craigavon Borough Council in 2015.
His shock resignation from the party comes less than a day after Edwin Poots – who he publicly supported for party leader last month – resigned amid growing party tensions.
Speaking last night, Mr Poots said: "I have asked the Party Chairman to commence an electoral process within the Party to allow for a new leader of the Democratic Unionist Party to be elected.
"The Party has asked me to remain in post until my successor is elected.
"This has been a difficult period for the Party and the country and I have conveyed to the Chairman my determination to do everything I can to ensure both Unionism and Northern Ireland is able to move forward to a stronger place."
Sign Up To Our Newsletter