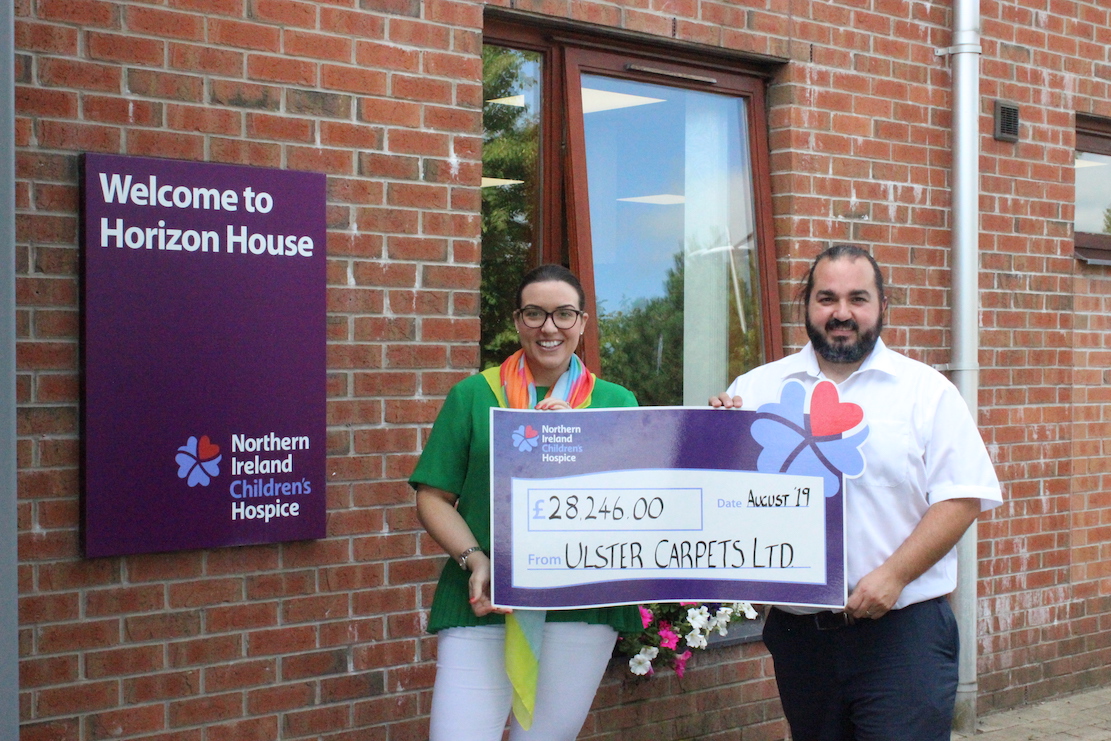 Portadown business Ulster Carpets are overjoyed to be able to hand over a cheque for £28,246.00 to NI Children's Hospice who provide end of life care and support for families all over Northern Ireland.
Ulster Carpets and NICH have been in a partnership for the past three years.
Throughout this time the employees at Ulster Carpets have raised funds through taking part in marathons, hosting bacon butty mornings, stew and dessert days. Each Christmas employees ran a raffle and vending machine promotions, which were always a great success.
Nick Coburn, Ulster Carpets Group Managing Director and Deputy Chairman said: "We are delighted to present NI Children's Hospice with this cheque that the employees from Ulster Carpets Ltd have raised.
"I know that the funding will be a tremendous help to all of the staff and services that are providing daily care for all of the children at Horizon House and in the community."
Jonathan Lamberton, Corporate Engagement Executive for Northern Ireland Children's Hospice, added: "This incredible donation from the employees of Ulster Carpets is fantastic to receive.
"It is the culmination of years of hard work and dedication by the team with people from right across the entire organisation involved in a range of fundraising and volunteering activities.
"Receiving such a significant donation is amazing and will make a big difference in our ability to care for children and young people with a life-limiting illness."
In 2017/2018 NI Children's Hospice delivered care to 337 children and provided 2,000 nights of care for children and families at Horizon House. Hospice care is free to families, however, its costs around £4 million each year to provide.
With limited government funding, each year the hospice relies on the support of local community and businesses to help raise as much money as possible for this invaluable cause.
Sign Up To Our Newsletter