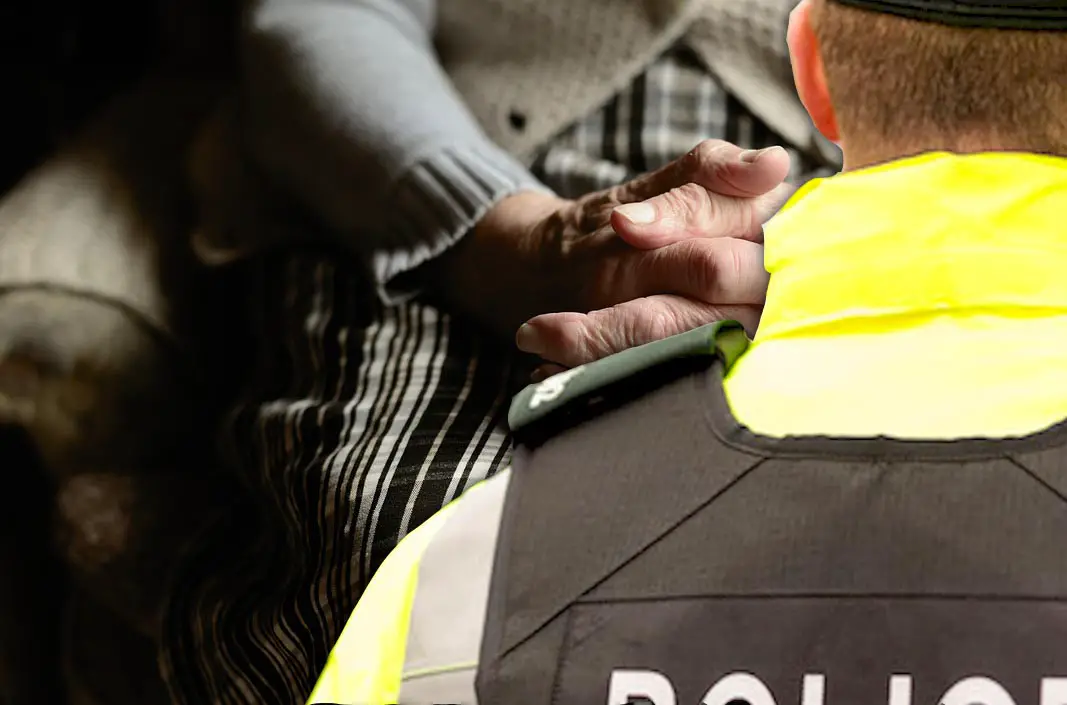 An elderly couple who were burgled of thousands of pounds set aside to pay for a family funeral say it is the "worst thing that has ever happened" them.
The Portadown pensioners, who did not wish to be named, have been left traumatised after their family home in Ballyoran Park was broken into and ransacked.
The callous thieves made off with a stash of cash, which had been set aside to pay for the homeowner's late mother's funeral, leaving the couple bereft of money – and hope.
Last Thursday, the couple returned home to their house shortly before midday, only to discover their front door broken and bedrooms plundered.
Speaking to Armagh I, the husband, who is in his 70s, said it is "the most devastating thing that has ever happened".
"I have watched my mother and father dying; my wife's mother and father dying, and being with them when they've passed, but it's nothing like this feeling here," he said.
"I am blaming myself for having that money in the house. If they had have broken in and got nothing, they would have got nothing, but the money was there for them – that's what's knocking me on the head."
The shocked pensioner has lived in the area for almost 50 years with his wife but says the pair of them are struggling to sleep at night following the break-in.
"It is devastating. My wife will go up the stairs to the toilet but she won't go back into the room again. She is just that gutted. They went through personal stuff and everything. How do you get over that?
"You think the feeling is going away in the morning but see waking up, after a few minutes, it's all back on you again like a weight."
The pensioner says he has no doubt his house was being watched, and maybe even scoped out for weeks beforehand.
"The man who came to fix our door said those responsible knew exactly what they were at, they were no amateurs," he said.
"Our door has one of the best locking systems but they knew exactly how to target it. My friend had the same thing happen to him two years ago. It's exactly the same way this was done."
He added: "Maybe the money shouldn't have been in the house. I don't know where they got the information but they're not local anyway; by all accounts they are criminals that travel around the country.
"This house has probably been scoped out for weeks. There was another man across the way done a few months ago, again in the same way. He went up to the chapel one morning and when he came back his house was wrecked.
"It's no coincidence that we weren't in but we have no routine. There's people there that would have a routine, that would maybe go out each morning at the same time, but we haven't got that. We could go out at 9am or 11am. It's almost like they were sitting waiting for us to leave the house."
The house was untouched downstairs but it was the upstairs bedrooms which were the target of the criminals.
"The didn't touch downstairs," he explained. "They went straight into the bedroom – they targeted the main bedroom more than the others.
"My wife's mother had died recently and she had money that needed looking after. It was in an account but my wife had to take it out and use it for the funeral, a headstone and those sorts of costs, along with a few other pound we had gathered up.
"This money wasn't sitting out looking at them. I had this money in a very secure place in a secure box and the detective even said 'God Almighty, I don't know how they found that'. It was very secure, but they still found it.
"Maybe if they hadn't have got anything upstairs they would have done downstairs while they were at it."
Despite the devastation, he and his wife have been well supported by their loyal neighbours of almost half a century, but whether time will heal these wounds remains to be seen.
"We've been here 47 years and never had anything like this happen to us. I just wonder if this feeling will ever go away."
Sign Up To Our Newsletter