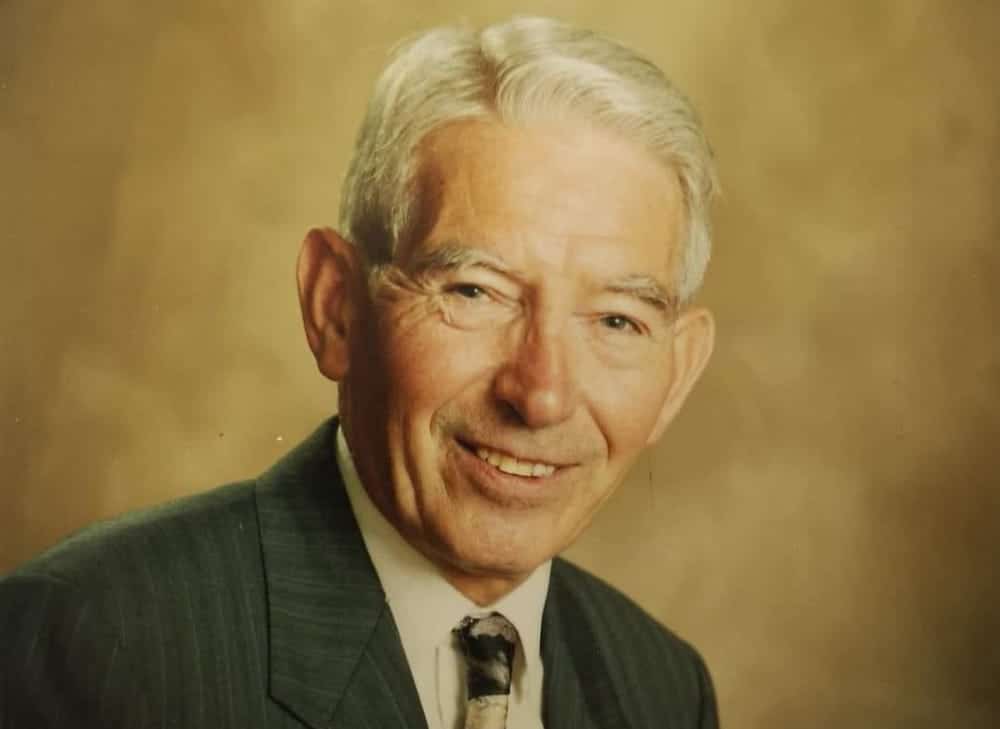 A sense of deep sadness has befallen a Portadown community following the passing of a popular GP who was loved and revered by all those who had the pleasure of encountering him over the years,
Doctor William 'Billy' Dobson, late of Ridgeway Park South, passed away peacefully in Glenview Nursing Home, Cabragh, on Sunday.
Despite his retirement at the turn of the millennium, the respect the people of Portadown had for the GP was perpetual; he was a man held in the highest regard by young and old alike.
He will be missed by the town's people but his passing will be hardest felt by his loving family – daughters, Jennifer, Lynne and Julie, as well as his 12 grandchildren and three great-grandchildren.
Predeceased by his wife Ann – who passed away in December 2016 – Dr Dobson was a GP like few others; he was a man you didn't need to see because "he saw you", as one former patient recalled.
Originally from Waringstown, Dr Dobson joined the practice of Dr George Dougan Snr on Church Street, and later became a medical partner with Dr George Dougan Jnr.
He married the love of his life, Ann, on January 19, 1959, and the pair were a force to be reckoned with. Ann often held the fort as Dr Dobson worked nights, with phone-calls going through direct to their home. Ann co-ordinated her husband's on-call duties, all while looking after the home they had made for their three children at Ridgeway Park South.
Dr Dobson was a keen golfer and was Portadown Golf Club President between 1998-2000. He enjoyed his football and was also a member of the Ulster Unionist Party.
Party leader, Doug Beattie MLA, led tributes to what he described as "a pillar of our community in Portadown".
He added: "He was the family GP in my youth and help my mother in her final months. My thoughts are with Jennifer, Lynne, Julie and the wider Dobson family at this sad time."
Councillor Julie Flaherty added: "A real gentleman – many stories are told by many party members of canvas days years ago around Portadown. I only met him a time or two when I first joined the UUP…much wisdom and good advice was given in my early days. God Bless."
DUP Upper Bann MLA, Jonathan Buckley, commented: "Dr Dobson was a very highly respected member of our Portadown community. I remember some great chats at his home in Ridgeway Park. Deepest sympathies to the entire family."
Tributes continue to pour in online, testament to a man who had charm and wisdom in abundance, but above all else, a real human touch.
Family and friends are welcome at his late residence today (Tuesday) from 3pm – 8pm.
Funeral service on Wednesday at 2pm in Armagh Road Presbyterian Church followed by a private committal.
Sign Up To Our Newsletter