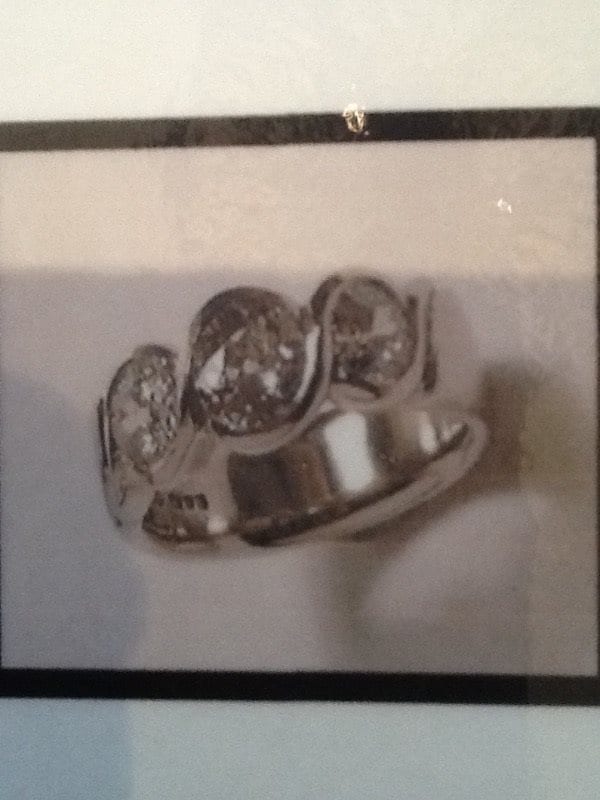 Wedding and engagement rings – together with a large amount of money – have been stolen during a burglary last night (Saturday).
Burglars targeted a home in the Gilford Road area of Portadown between 6.15pm and 11.10pm.
Police today put on show a picture of one of the many items of jewellery taken in the home of finding the goods stolen.
The victim and her family had returned to find the rear door lock had been damaged and various items had been taken.
These included a substantial amount of cash, £2000 of which was in the form of £50 notes, a Rolex Yachmaster watch as well as various items of jewellery, including wedding and engagement rings.
The ring pictured is described as quite distinctive, and if anyone is offered the ring for sale contact the PSNI in Craigavon immediately.
The PSNI Craigavon, made the appeal via Facebook, and reported: "The homeowner in this case had taken the precautions of locking all doors and windows but they have unfortunately found themselves to be victims regardless.
"Particularly in the months leading up to Christmas, we would encourage everyone to review their home security and consider adding additional security measures such as alarms, security lighting, CCTV – your aim should be to make your home as unattractive as possible to the burglar, you will only do this by maximising the deterrents thus increasing their chances of being caught.
Whilst this incident has been awful news for the family, some items were recovered by police thanks to the vigilance of a local dog walker as he walked through Breagh Lane this morning.
"This man spotted cheque books, passports and other items that had been thrown over hedges and into nearby fields.
"If anyone has any information on this incident or who noticed any suspicious activity in the Breagh Lane area of Portadown last night, please contact us by attending your local Police station or calling 101 and quoting reference number CC1278 of 24/10/2015."
Picture: PSNI Craigavon Facebook
Read more news:
Man to appear on catalogue of charges including murder and drugs offences
Supermodel and 80s icon: 'I want to come back and find my roots in Armagh'
Church minister's plea for action over pavement parking outside city school
Pilot scheme to see shops network trained to assist those living with autism
Sign Up To Our Newsletter