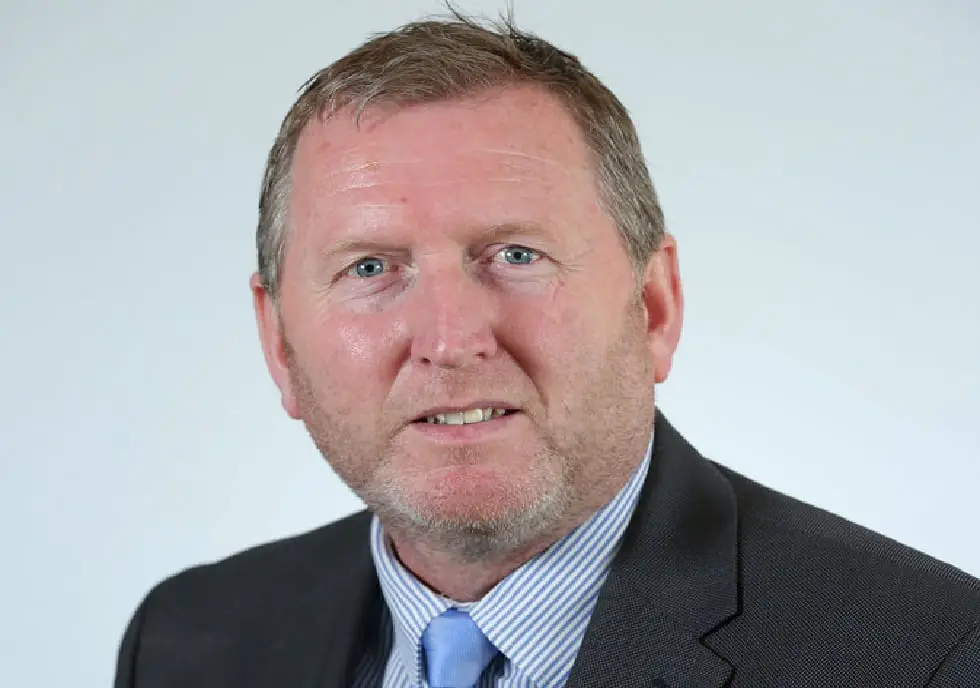 Some individuals are charging people living in the Upper Bann area up to £25 a time for help to fill out benefit forms.
And, while not illegal, local political representatives have hit out at those involved for asking for payment from "often vulnerable people".
It has been described by a local Ulster Unionist MLA as an "off-shoot economy".
But Doug Beattie MC MLA has reminded people that it is a service which they can receive for free.
"The benefits system is there to act as a safety net for people in need," said the Upper Bann Assemblyman. "It helps people out of work, in work, the sick and those with long-term disabilities or illnesses.
"It is essential therefore that when people need advice, they receive it in a fair and proportionate manner.
"Over recent times however I have become increasingly concerned about a new off-shoot economy in the Upper Bann area in which individuals are charging significant sums of money for advice on filling out benefit forms.
"I believe people are being charged around £25 each time, and given that some of these people may already be struggling financially, this is often money they can ill-afford to be handing out.
"I would urge people not to pay for these form filling services. In some cases it could even lead to penalties, or even criminal convictions, if it is later found that any of the information on the forms was inaccurate or misleading.
"I would remind everyone that my office in Portadown has experienced and trained staff. They will assist anyone with a benefits issue from any background and from any part of the constituency. Most importantly, they will do it professionally and for free."
UUP Councillor for Portadown Julie Flaherty echoed the sentiments and said the welfare system had undergone a significant level of reform and transformation over recent times.
She added: "Whilst the purpose was supposedly to streamline the system and make work pay, the reality for many has been somewhat different.
"We are now dealing with more benefit issues than ever before. At the Ulster Unionist office in Portadown, we have found a steady increase in calls regarding issues relating to the application process, the assessment process and PIP claim decisions.
"I would remind people that as part of our constituency service we are able to provide one-to-one meetings to assist with the initial application, home visits, assistance at assessments and tribunals.
"The Department for Communities itself – which has responsibility for the delivery of social security benefits today – have reminded people of the Independent Welfare Changes Helpline.  This is an independent Helpline, funded by the department and operated by the Welfare Reform Advice Services Consortium – made up of Citizen's Advice, Advice NI, Law Centre NI – and is available on Freephone 0808 802 0020.
"Another service, provided free of charge by the Department is "Make the Call" – phone 0800 232 1271 or Textphone 67300 – and again this is designed to help ensure people are getting all the money they are entitled to."
Personal Independence Payment (PIP) was introduced in Northern Ireland in June 2016. Initially PIP replaced Disability Living Allowance (DLA) in Northern Ireland for new claimants, until December 2016, when the Department for Communities started a reassessment of all remaining DLA working age recipients.
"The main difference in processing claims and decision making is based on how a person's condition affects them, not on the condition itself," explained Councillor Flaherty.
"We have expressed growing concerns over the last few months about how the assessment process is operating and how decisions are being made and have indeed written to the Department for Communities outlining our concerns.
"We therefore welcome the further announcement today of the First Independent Review of the Personal Independence Payment Process (NI).  This should go some way to addressing the concerns we, and many others have about this process.
"Welfare Reform in NI has faced a number of hurdles due to the many delays in legislation, but changes are rolling out and we are working hard in all our constituency offices to ensure that our constituents receive any help and advice they need.  There are many agencies providing advice services for free- we are one of them.
"The next hurdle we face is the roll out of Universal Credit.
"For any further advice on where to seek advice, on what benefits you may be entitled to please do not hesitate to contact any of your local Ulster Unionist Representatives or constituency offices."
The constituency office for Upper Bann can be found at Bridge Street, Portadown, telephone 028 3835 0004.
Sign Up To Our Newsletter