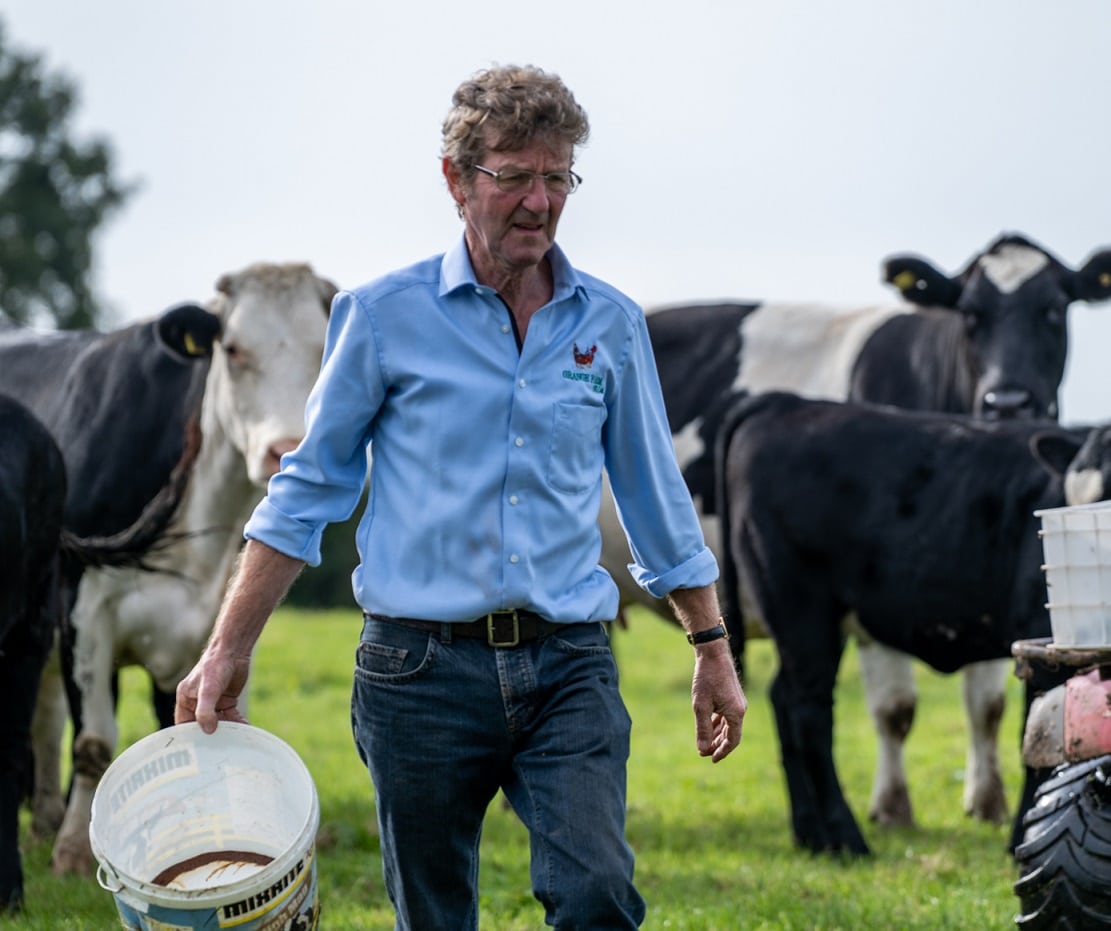 A new farm factory shop is set to open in Portadown next week … and it will be located on the site of one of the town's longest-established food firms.
Grange Farm will open its second shop at William Sprott, Portmore Street on Monday, July 3, selling everything from meat and eggs to fruit and vegetables.
William Sprott finest bacon and ham curers has been renowned for quality pork products since it was established in Edward Street in 1925, with their range of award-winning foodstuffs still produced on the premises.
Based in Moy, Co Tyrone, Grange Farm bought William Sprott in August 2022 and since then has been committed to maintaining its reputation for quality and tradition.

The first Grange Farm Factory Shop has been a major success since it first opened on the Troughton family farm in Moy four years ago.
It was this demand from customers that led the family to expand and open its second outlet.
The new shop will bring the total number of staff employed by the newly merged companies to around 60, with more appointments likely to be made in the future.
The family-owned Grange Farm has its own impressive history of success. Tommy and Rosemary Troughton have been farming the land at Drumgrannon Road for the past 50 years and are assisted in their expanding business by sons George and Thomas.
Grange Farm began as an egg business back in 1987, with the family selling eggs to local shops and wholesalers. However, realising the demand to provide a wider range of products, the company expanded in 2004 to supply a broader customer base with poultry, beef, pork, seafood, vegetables, potatoes and fresh cut chips.
Little did they know that the opening of their first factory shop in 2019 would be the start of a whole new chapter.
Said George: "We are really looking forward to the Portadown shop opening. We already have a lot of customers who travel from that area to our shop in Moy and we can't wait to welcome them and lots of new faces as well.
"One of our best sellers is our grass-fed Grange Farm Aberdeen Angus, taken from our own herd of 120 cattle.
"People see our logo and know it's a sign of real quality, but we don't overcharge for it.
"As a company we are proud to support local.  All our standard and free-range eggs are sourced solely from Co Armagh, and we will be stocking a full range of our hugely popular award-winning gluten free products from Dublin-based firm Rosie and Jim."
The shop will also stock locally farmed and reared UK/Irish whole chickens and locally farmed chicken legs and wings, as well as a big selection of fresh and frozen goods from local and Irish businesses.
The full range of William Sprott products is also available, and George points out that their production processes, which remain a closely guarded secret, haven't changed in almost 100 years.
The history of William Sprott actually stretches back to 1880 when McCammon and Sprott was established in Portadown.
In 1892, it received medals in London for Ulster dried cured roll and dried cured pale and smoked hams, and in 1910 was awarded a Diploma of Merit for ham and bacon at a London exhibition.
Production transferred to Edward Street in 1925 and in the 1920s Sprott's 'Belfast Ham' even graced the tables of Buckingham Palace.
Development continued apace with the factory expanding in 1960 to incorporate the old Savoy Cinema followed by another expansion again in 1972 to allow for increased cooked ham output, and a further refurbishment in 1993.
William Sprott has maintained its commitment to the motto 'Modern Quality with Traditional Taste', with the company receiving Great Taste awards in both 2013 and 2017 for their Traditionally Dried Bacon.
The Troughton family is looking forward to welcoming customers to the store on Monday, July 3.
For customers' convenience, off-street car parking is available at the shop.
Sign Up To Our Newsletter