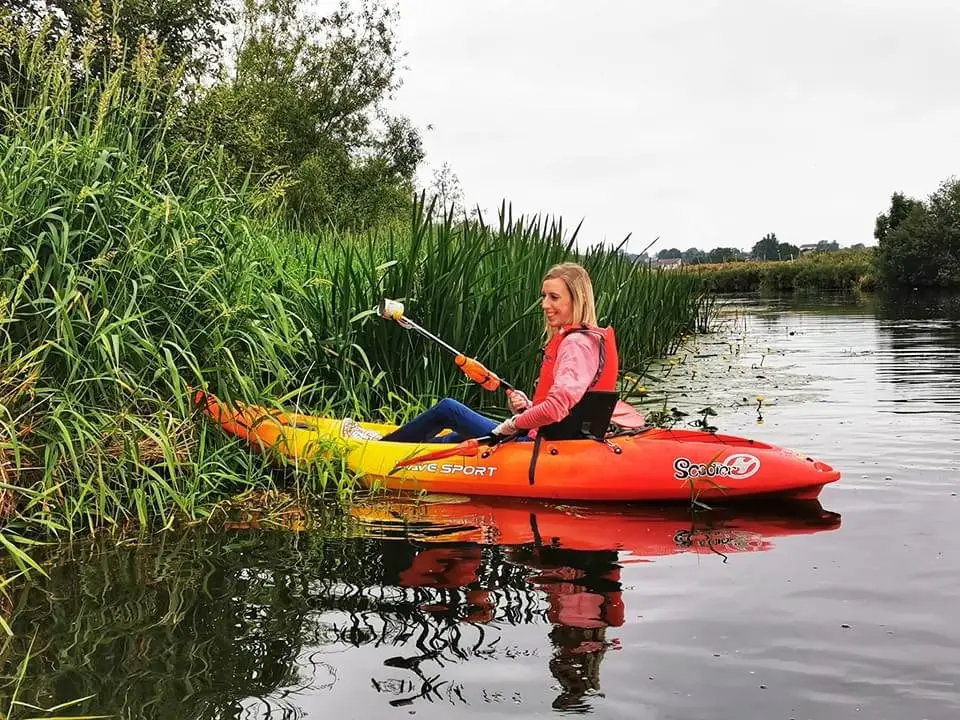 Politicians have often found themselves up the proverbial without a paddle.
But Upper Bann MP Carla Lockhart found herself not only armed with a paddle but a litter-picker too when she went out on the water!
Having returned to the House of Commons last week on the banks of the Thames River, the DUP representative made her way onto a more local waterway this week, helping the Bann River Clean-up Portadown Group.
This volunteer-led project helps keep the River Bann free from rubbish, using kayaks to make their way along the river.
Having lent a helping hand, Carla Lockhart described it as a "really enjoyable experience".
She said: "As a very nervous swimmer I was initially quite anxious but John (Medlow) did a fantastic job of keeping me afloat, and helping me to master – or at least manage – the art of kayaking!
"As the length of time on the river went on my nerves settled more.
"John is to be commended for his work in running this project. The bags of rubbish lifted from the River Bann on a regular basis show the need for the work John is doing.
"It also is a timely reminder to everyone that this rubbish is a result of the public not binning their waste. We all need to do more to keep our locality tidy.
"I would encourage the community to get behind the project and support John and the other volunteers who join him to help with the tidy up."
Sign Up To Our Newsletter