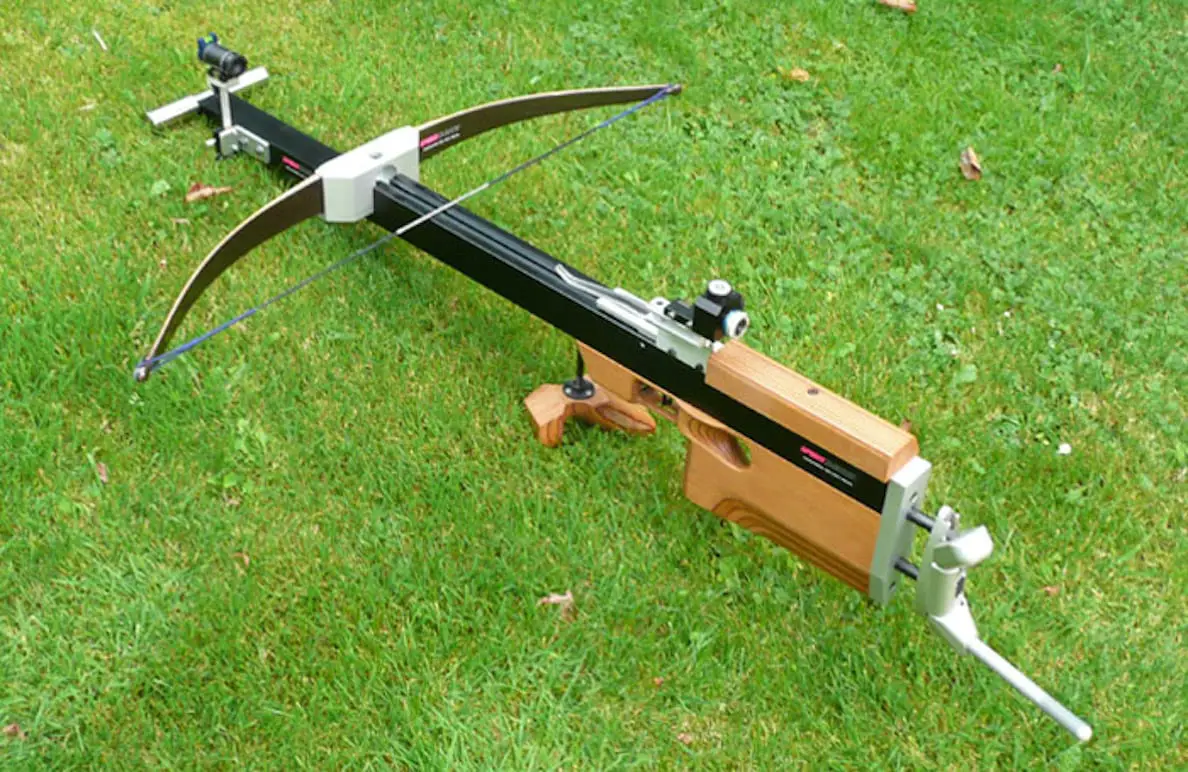 A Portadown man has been handed a probation order after being caught by police with a crossbow.
The 34-year-old's barrister said this was a man who had "turned it around" after suffering from the "trifecta" of "poor mental health, alcohol abuse and drug addiction".
Christopher Stuart Sweeten, of Corcrain Avenue, pleaded guilty to possession of an offensive weapon in a public place at Craigavon Magistrates' Court on Friday.
Court heard that on January 24, at 9.50pm, police received reports of a suspicious male in possession of a crossbow in the Lurgan area.
Officers arrived and observed the defendant holding the crossbow.
They watched as Sweeten attempted to hide the weapon underneath a nearby car.
Court heard that the defendant had not brandished the crossbow at anyone.
He was subsequently arrested and cautioned.
Prosecution stated that Sweeten could not have fired the weapon as there were no bolts with it.
When interviewed the defendant made full admission to the offence.
Defence barrister David McKeown stated: "This is a man with an unenviable record but to his credit, all of his offending did come to a head in 2013-14.
"He was the victim of the trifecta – poor mental health, alcohol abuse and drug addiction, but he has since got that under control".
He said: "On the night in question he had an argument with his partner, who has been a calming influence.
"He was asked to leave the family home and fell into the company of an old friend."
Mr McKeown stated: "He began to drink whiskey, which he hasn't done in some time, and took the crossbow from his friend's house.
"He has no idea what his intention was and threw it under a car upon the arrival of police due to sheer panic."
Defence concluded: "This is a man who has turned it around; there have been consequences of this as social services have been involved.
"I feel that probation will help him with the progress he has made in the last five years and will satisfy social services."
Deputy District Judge Austin Kennedy stated: "Probation isn't the easy option, you have to cooperate, but it is designed to help you overcome the problems you have."
Sweeten was sentenced to a 12-month probation order.
*Main image for illustration purposes only.
Sign Up To Our Newsletter