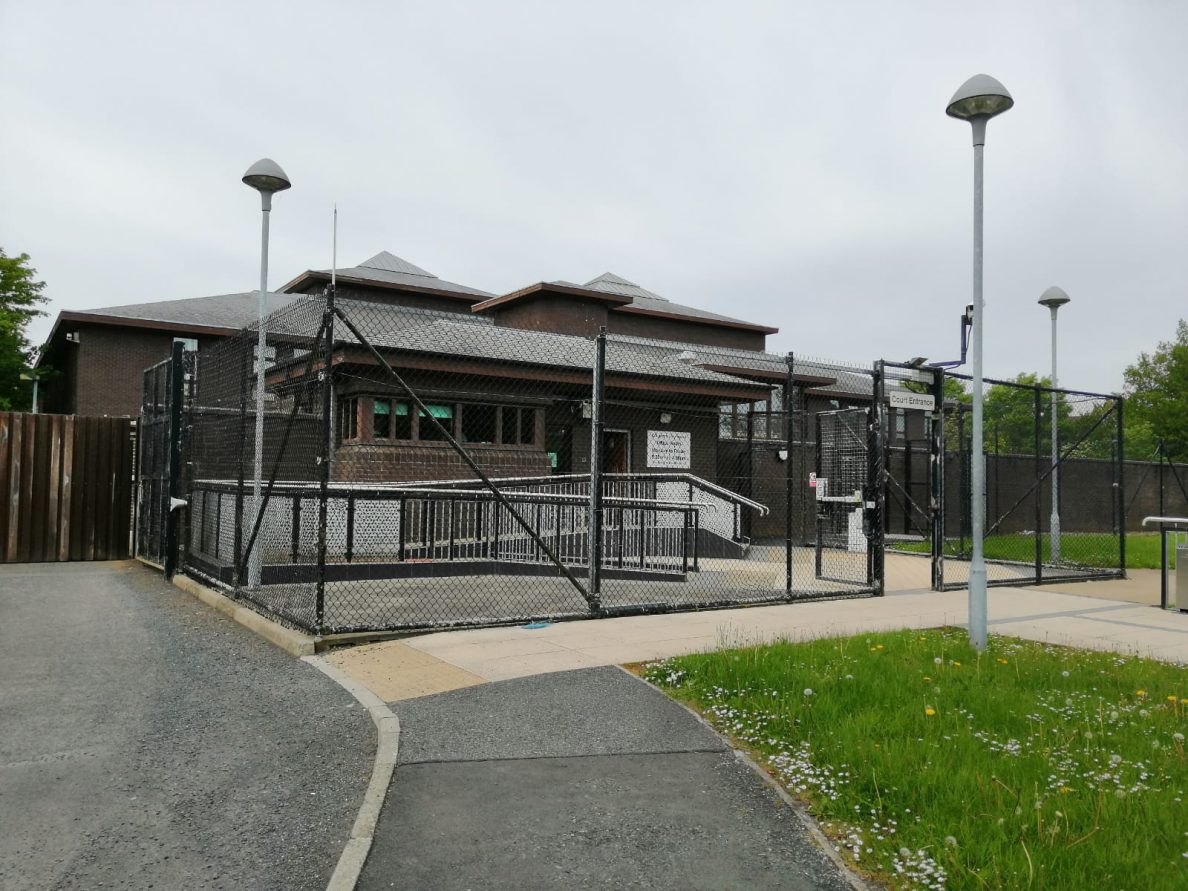 A Portadown man who came to the attention of police on two occasions on the same night must wait until next month to learn his fate.
Court heard that the 24-year-old had one previous conviction and one caution for disorderly behaviour, both dating back to 2018.
David Hamill, of Parkside, had a plea of guilty entered on his behalf to a single count of disorderly behaviour at Craigavon Magistrates', sitting at Lisburn.
Prosecution outlined that on December 7, of last year, police were called after reports of a male kicking the window of a business premises in Portadown.
Upon arrival, officers noted no damage was caused and later they were able to track down the offender, the defendant, with the help of descriptions given.
Police observed Hamill attempting to lift a street sign in order to throw it at another male. No complaint was made by this second male but the defendant became aggressive upon approach by officers.
The police then decided to escort Hamill home and advised him about his behaviour. The defendant told officers that he was going to bed.
However, a short time later police were contacted by CCTV operators who reported that Hamill was back out on Mandeville Street obstructing traffic and being a nuisance to members of the public.
When officers arrived, they observed the defendant shouting and swearing. Hamill tried to get away as they approached but he stumbled and fell, he was subsequently arrested.
Prosecution told court that Hamill had one previous conviction and one caution for disorderly behaviour, both dating back to 2018.
Defence solicitor Philip Reid stated: "I was not aware of his record. Your worship may not be in a position to deal with it today."
District Judge Rosie Watters commented that a pre-sentence report would be required in the case and adjourned the matter for sentencing on September 18.
Sign Up To Our Newsletter
Sign up to our newsletter for major breaking news stories as they happen – right to your inbox.