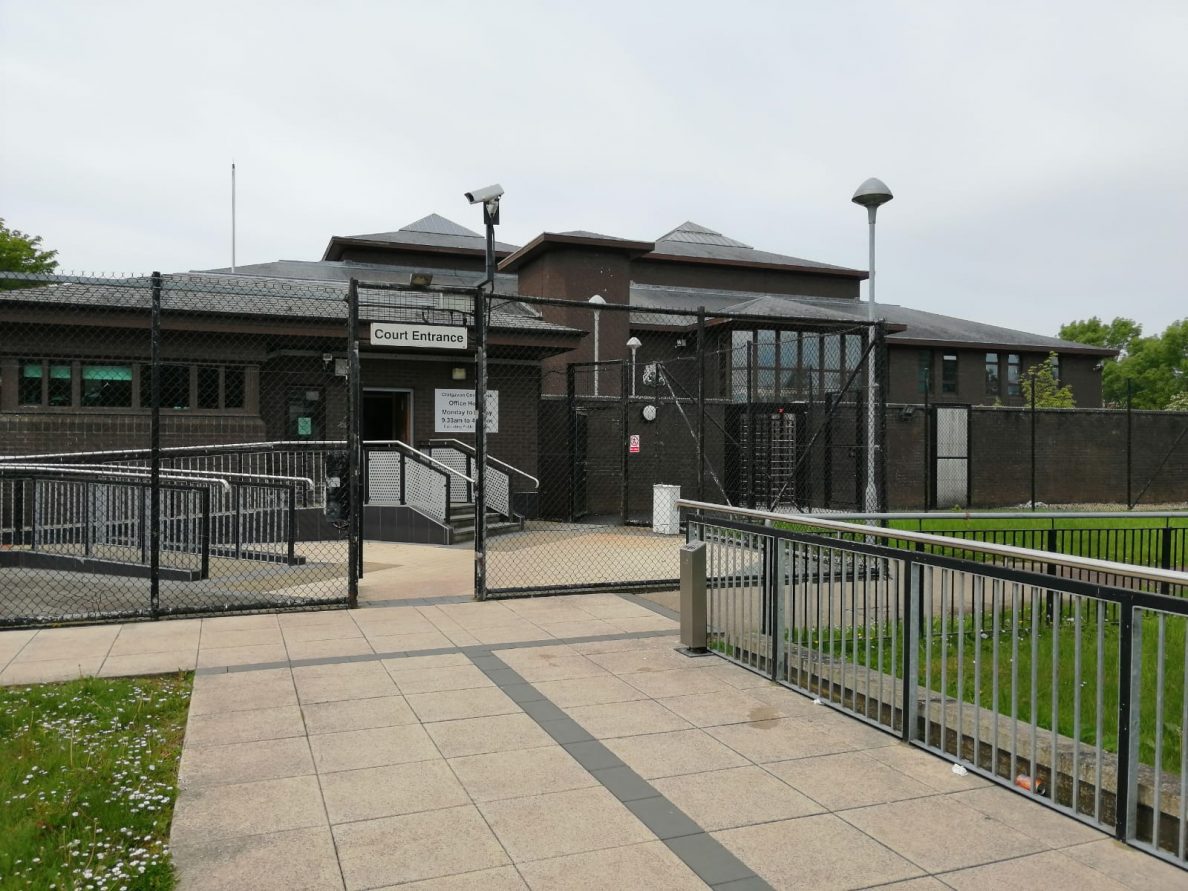 A man accused of being disorderly and assaulting staff at a bar in Portadown has been sentenced to five-and-a-half months in custody, with the District Judge urging that he seek help to come off alcohol.
Robert Wilson, of no-fixed-abode, appeared before Craigavon Magistrates' Court on Friday via videolink from Maghaberry.
The 33-year-old was charged with three counts of common assault, one count of assault on police and one count of disorderly behaviour.
The court heard that on November 21, 2022, police were called to McConville's Bar following a report of an aggressive male outside the premises.
One of the staff members told police that they had been assaulted by the defendant, which resulted in them falling to the ground. She also reported that the defendant had repeatedly punched the door, but that no damage was caused.
A further staff member had told the defendant that he would not be sold alcohol due to his level of intoxication. He then walked towards her in an "aggressive manner" and, as he left the bar, he kicked the door causing it to slam.
He was then observed throwing bottles in the street.
David McKeown BL, defending, said that his client is a "chronic alcoholic" and that "the entirety of his criminal record has occurred when he has been drunk".
He added that the defendant's only chance in the future is "complete and utter abstinence" and that he is someone who is "very much in danger of a life sentence by instalments".
District Judge Bernie Kelly, presiding, said that the defendant had to remain sober and suggested that he speak with prison welfare to arrange assistance and gain access to support networks and services.
"The only way you're going to avoid returning to Maghaberry is if you can actually maintain sobriety," District Judge Kelly said. 
She also noted that the defendant was in breach of a suspended prison sentence for "exactly the same" type of offending.
For the charges before the court, District Judge Kelly imposed a period of three months in custody, with these sentences to run concurrently with each other.
For the breach of the suspended sentence, she imposed a sentence of two-and-a-half months, to run consecutively to the three months imposed.
This made a total of five months and two weeks in custody.
"Hopefully that will give you a bit of time to access prison welfare services so that they can put you in touch with all the support systems that you will need upon your release," District Judge Kelly added.
---
Follow all the latest court news here. 
Sign Up To Our Newsletter