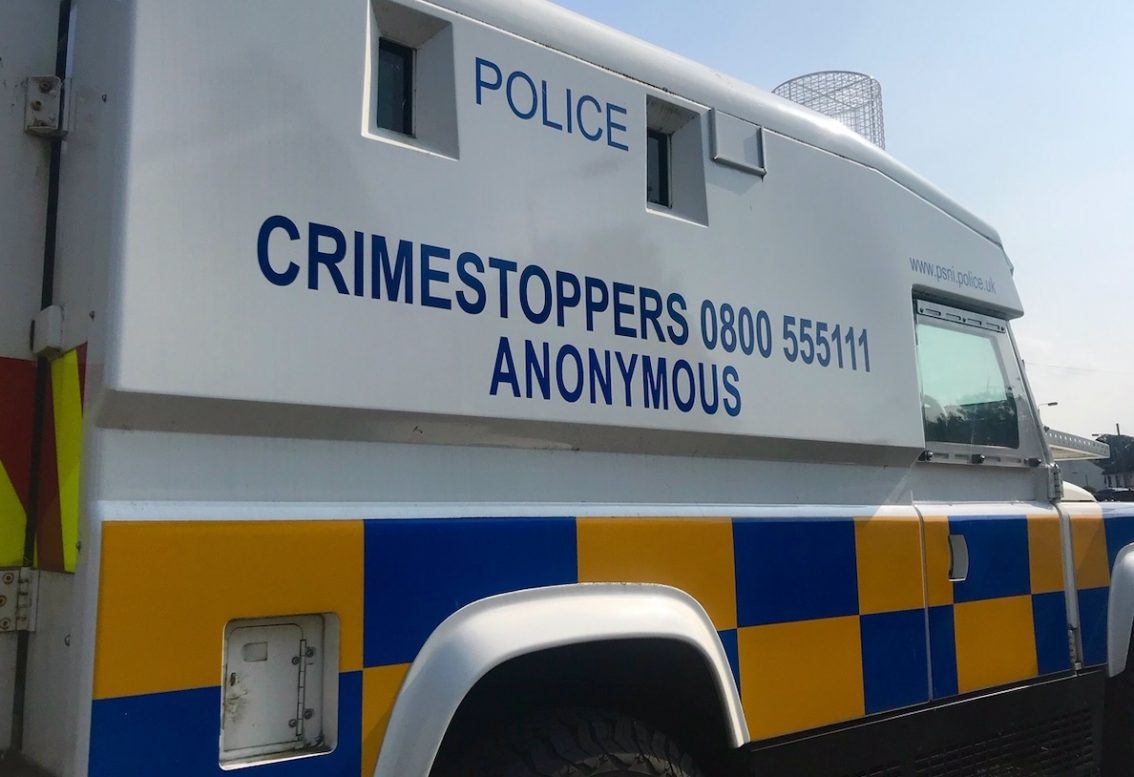 A man who caused damage to a police cell van and shouted at officers that the IRA did not "murder" enough of them has been given time to bring compensation to court.
The district judge told the 25-year-old: "If this is done, I will deal with you in a way that does not result in a custodial sentence."
George Matchett, whose address was given as Magilligan Prison, pleaded guilty to resisting police, disorderly behaviour and criminal damage at Craigavon Magistrates' Court on Wednesday.
Court heard that on July 29, police on patrol in Portadown spotted the defendant but were forced to move their vehicle on.
Checks showed that there was an active bench warrant in Matchett's name.
The officers went back to speak to the defendant and found him hiding in an alleyway in the Garvaghy Road estate.
He stood with a glass bottle of alcohol in his hand and refused to put this down despite being warned several times.
Police tried to take the bottle off him and as he raised it above his head Matchett had to be taken to the ground.
Whilst here he lashed out at the officers with limb restraints having to be applied as he was arrested on foot of the warrant.
The defendant began to use profanity and foul language towards the officers.
It was heard Matchett stated that not enough police officers were "murdered by the IRA", along with other pro-terrorist and sectarian rhetoric.
Despite being warned, the defendant continued to struggle with police, singing songs and using profanity.
Matchett was placed into the rear of a police cell van, and manoeuvred himself so that he could kick the perspex roof, damaging it along with an internal light.
The defendant also spat in the vehicle meaning it had to be deep-cleaned. The total cost of the damage was £103.15.
Defence barrister Aaron Thompson stated: "This is the last of his offences, it was brought to an end by a lengthy prison sentence for a similar offence.
"His behaviour cannot be condoned and the utterances were entirely awful."
District Judge Bernie Kelly said: "He has already served several prison sentences since this. If they had all been rolled in together it probably would not have affected the overall sentence."
Matchett was ordered to appear on June 5 and bring the full compensation of £103.15.
District Judge Kelly stated: "If this is done, I will deal with you in a way that does not result in a custodial sentence."
Sign Up To Our Newsletter