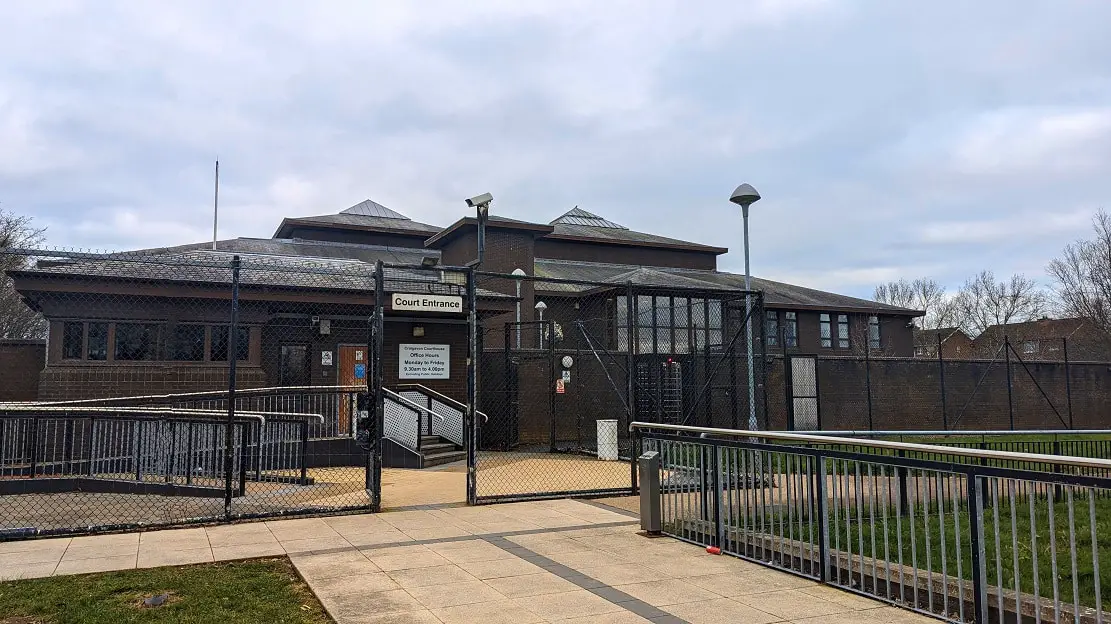 A County Armagh man who assaulted police and shouted abuse whilst intoxicated in a public place has been sentenced to five months in custody.
Malachy McCann, of no fixed abode, appeared before Craigavon Magistrates' Court on Friday via videolink from Maghaberry Prison.
The 24-year-old was charged with disorderly behaviour, assault on police and resisting police.
The court heard that on December 17, 2022, police were tasked to a concern for safety in the Charlestown Road area of Portadown regarding an intoxicated male, identified as the defendant.
He was shouting and swearing in a residential area with members of the public present. He was heard to be shouting "you Orange b*******", "you f***ing touts" and "I'll slit your throat".
When police approached him he became abusive and refused to move away from residents despite warnings. When they attempted to calm him down and assist him towards a police car, he swung his left elbow at a constable, attempting to strike him.
The defendant was restrained by police and, despite numerous warnings, he continued to shout and swear.
He was arrested for a number of offences and conveyed to Banbridge Police Station, where he was deemed unfit for interview. He was interviewed the next day and claimed that he had been at his brother's grave and became frustrated when he got lost on the way home.
When police arrived, he felt they were "bullying" him and he denied hitting or attempting to hit an officer.
Joel Lindsay, defending, said that his client had served around four months and 10 days of time on remand. He explained that McCann does not have an address so has remained in custody despite being granted bail.
Conceding that the defendant has a "bad" record, he added: "A term in custody every so often brings him back to his senses for at least a short while."
District Judge Bernie Kelly said: "The disorderly is aggravated by the fact that he had just been released from custody for receiving a custodial sentence for exactly the same offence in November."
For the disorderly behaviour charge, he was sentenced to five months and for the assault on police and resisting police charges, he was sentenced to four months on each charge.
As these charges were to run concurrently, this made a total sentence of five months.
---
Follow all the latest court news here.
Sign Up To Our Newsletter