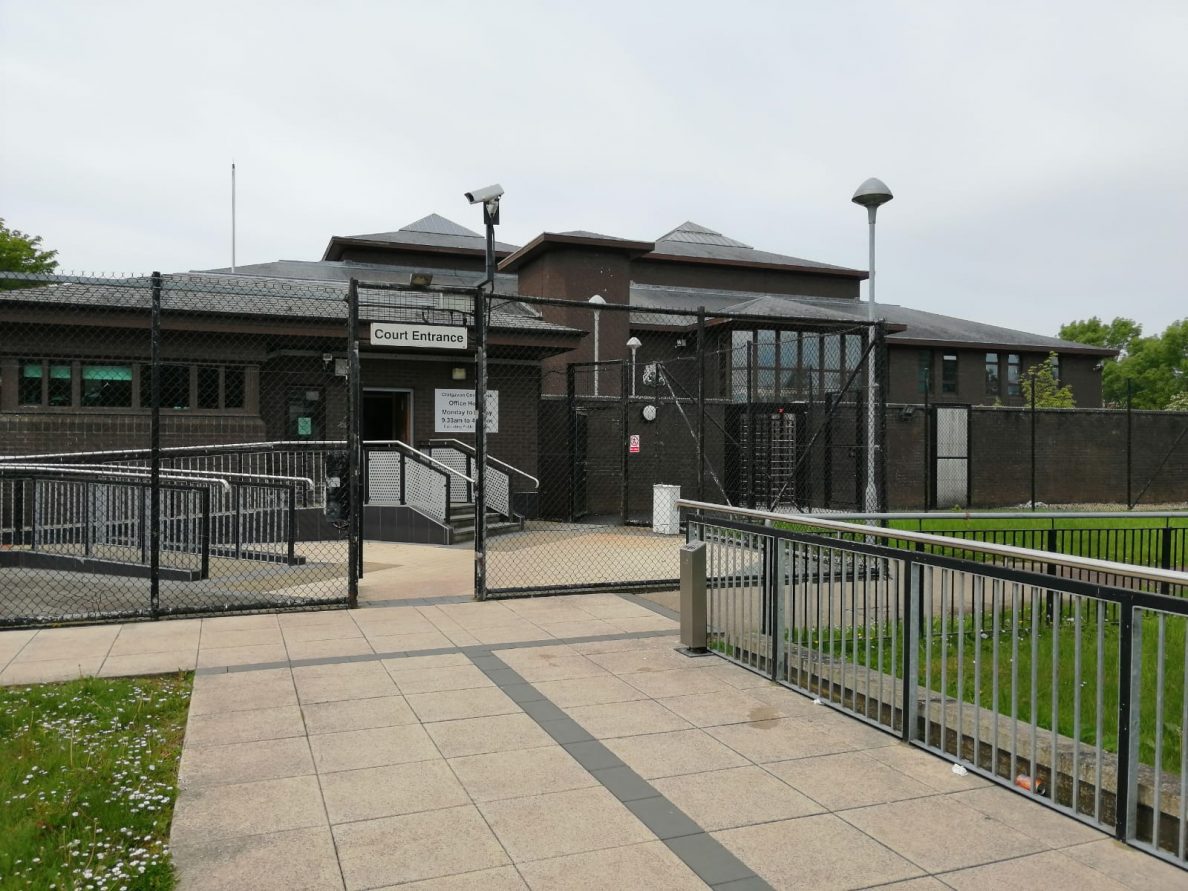 A Portadown man who shouted and swore at police after being discovered lying on the ground intoxicated had been sentenced to two months in prison.
The district judge told the 35-year-old that if he did not seek help for his alcohol issues he would "inevitably kill himself".
Philip Michael Wilson, of Ballyoran Park, pleaded guilty to disorderly behaviour at Craigavon Magistrates' Court on Friday, where he appeared via videolink from Maghaberry.
It was heard that on May 15, police received a report of an intoxicated male on High Street, Portadown.
They arrived to find a male lying on the ground. Officers tried to speak with him but his speech was slurred.
It was noted that he appeared unsteady on his feet as he attempted to stand.
Police were able to establish that the male was Wilson, checks showed he was on court bail and had a number of conditions.
The defendant was subsequently arrested for breaching his bail.
When asked to submit to a preliminary breath test Wilson refused on several occasions.
The defendant then began to shout loudly and swear at police.
He was warned that his behaviour was disorderly, but he continued to shout and use profanity.
Defence solicitor Felim Rafferty stated: "This offence arose out a breach of bail, Mr Wilson has difficulties with alcohol. It  is a very sad situation.
"Despite this, he is a carer for his brother who isn't particularly well. This comes down to what one might colloquially know as drunk and disorderly in the street and nothing more heinous."
He continued: "I ask that your worship deals with this in a fairly minimalist way despite his bad record and drink difficulties.
"He is now facing up to the reality that he does in fact have a problem."
District Judge Bernie Kelly stated: "This is not the support he needs to deal with his extensive issues. If Mr Wilson does not seek help he will inevitably kill himself.
"Mr Wilson, I have no option in light of your record and current status but to impose one penalty for what in my view was at the nuisance end of disorderly behaviour."
The defendant was sentenced to two months in prison for the offence.
Sign Up To Our Newsletter