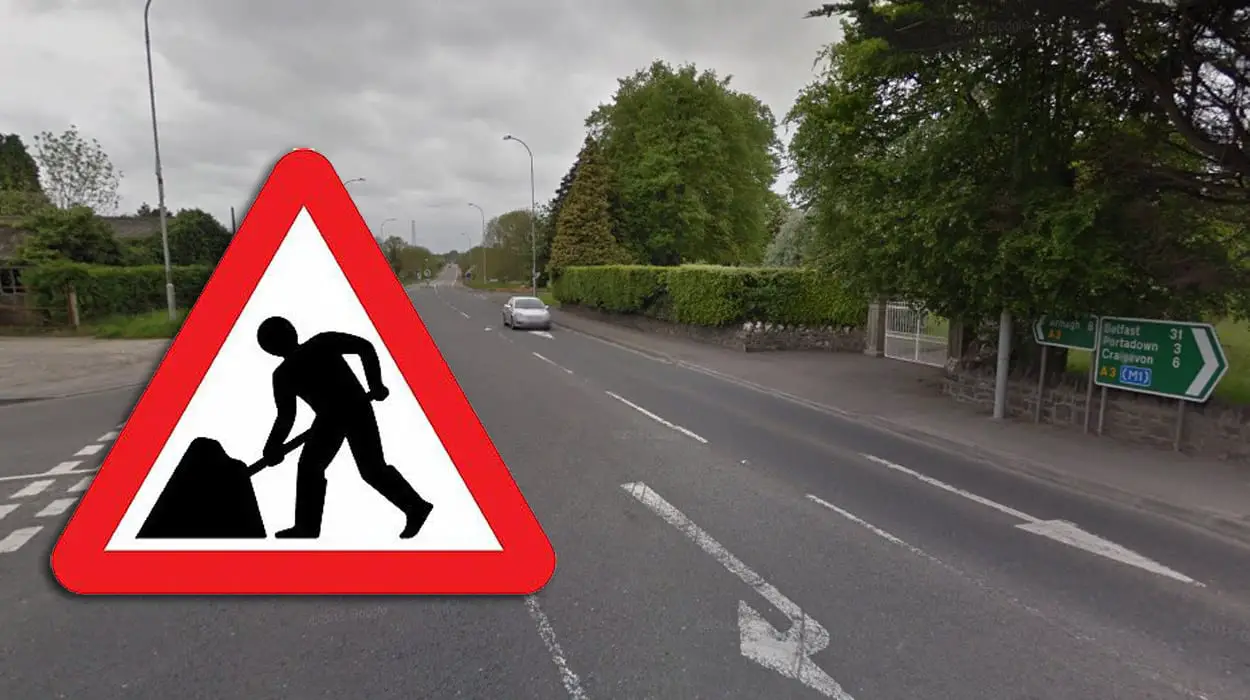 A £350,000 resurfacing scheme on the A3 Dobbin Road, Portadown is due to commence on 29 April 2017.
The scheme will involve the resurfacing of a three quarter mile stretch of road and hard-shoulders along with ancillary works.
To facilitate the scheme, temporary overnight road closures will be in place.
Traffic will be temporarily prohibited in the use of 1,500 metres of A3 Dobbin Road from 19:00hrs to 06:00hrs from Saturday, April 29 to Saturday, 6 May 2017, and from 7pm to 6am from Sunday, May 7 to Monday, May 15.
Armagh bound traffic is being diverted via the C210 Derryhale Road, B78 Markethill Road, B131 Aghory Road, B131 Mullalelish Road and B131 Legacorry Road.
Portadown bound traffic is being diverted via the B131 Kilmore Road, B77 Red Lion Road, B77 Loughgall Road, B78 Brownstown Road and A3 Armagh Road.
The Department and its works contractor aim to keep disruptions to a minimum, however, delays should be expected and drivers are asked to be patient and to allow additional time when planning journeys in the area whilst the road improvements are being carried out.
As with all work of this nature, adverse weather can impact on the completion date however, the Department will advise the public should any delays arise which may change the planned works schedule.
For traffic information and news of improvement schemes across Northern Ireland visit: http://www.trafficwatchni.com/
Sign Up To Our Newsletter