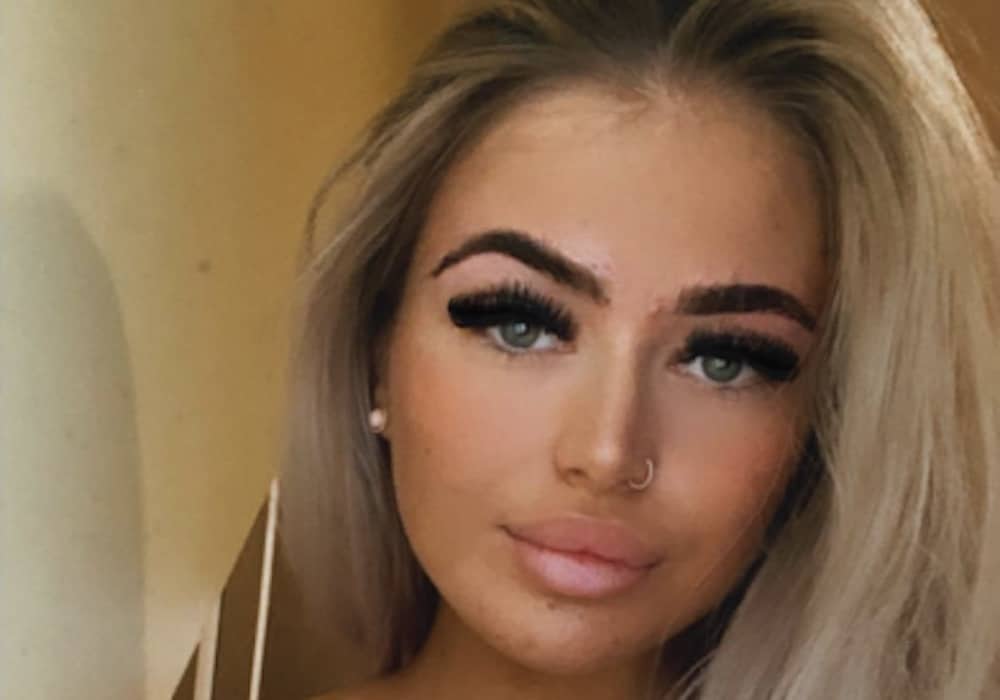 A Lurgan careworker who 'glassed' another female when an online spat erupted in a face to face confrontation looked stunned as she was jailed this week.
Although handed a 12-month sentence, 21-year-old Chelsea Wilson was ordered to spend a month behind bars and the rest in supervised licence conditions targeting her "anger management".
Jailing her at Craigavon Crown Court on Wednesday, Judge Patrick Lynch QC said even though Wilson threw the pint glass at her victim from about a metre, "it must have taken a large degree of force" for the glass to have shattered against her face, leaving the victim with scars on her neck, chin and cheek.
Describing the injuries as "unpleasant," the judge said the consequences "could have been a lot worse" and the courts were familiar with case where victims sustained extensive scars "and injuries that are even life threatening."
Initially charged with wounding her victim intending to cause grievous bodily harm Wilson, from Lilburn Hall in Lurgan, entered an 11th hour guilty plea to causing actual bodily harm on the day her trial was set to begin.
With Wilson standing in the dock flanked by prison officers on Wednesday, prosecuting counsel Nicola Auret outlined how the victim and her friends had been at a birthday party in Gary's Bar in Portadown and had gone to the toilets when the incident happened on August 8, 2020.
When Wilson and her friends also went to the toilets, there was a verbal argument about social media posts the defendant had made about the victim's ex-boyfriend, with Wilson "calling her abusive names."
As the women traded "verbal insults back and forth", Wilson threw a pint glass at the victim and it shattered when it struck her on the forehead with the glass fragments causing cuts to her cheek, chin and neck.
The victim was also left with a black eye, said Ms Auret, adding that she also "felt pain at her left eye" and realised she was bleeding.
The "shocked and shaking" victim told door staff what had happened and when they reported the matter to a passing police patrol, Wilson was arrested while her victim went to hospital where her cuts were closed with paper stitches.
When she was questioned by police, Wilson accepted there had been an argument but she claimed the victim had started it and denying she caused the black eye, further claimed the victim had in fact pushed into her.
By her pleas however, Ms Auret said it was clear that "at this late stage she now accepts that she did in fact throw the glass as alleged," conceding that while the plea and Wilson's clear record were matters to be taken in mitigation, there were multiple aggravating features including the use of a weapon and the consequences for the victim who had been left with visible scars on her face and neck.
Defence counsel Scott Mawhinney said it was clear that at the time of the incident Wilson had been "under going significant stress in her life" as her step-father, a man she had known as a "stable and supportive influence who had guided her" since she was a child, had split up from her mum.
Conceding that her personal plight "is not an excuse but an explanation," the lawyer highlighted that since the incident, Wilson had self referred herself to her GP for "assistance with some thoughts and feelings she was suffering from."
"I think it's clear from the reports that these are two individuals who has previously known each other and had a relationship break down and once again, that's not to excuse the behaviour but puts in a contact," said Mr Mawhinney who said that for Wilson, "it's a night that she thoroughly regrets….and understands it's a night and a decision that will have everlasting ramifications in her life."
Those potential ramifications he explained, included Wilson losing her job as a care worker and also for her own mother and grandmother whose care she was also heavily involved in.
"The defence have to accept that this is a case that does comfortably trouble the custody threshold and she's well aware that immediate custody will be very much at the forefront of the court's mind," said the defence counsellor but he urged the judge that he could suspend any sentence "to mark the severity of the offending and leave something hanging over her head so she would think twice about letting her temper get the better of her."
Sentencing Wilson, Judge Lynch said had she chosen to fight the wounding charge she would have a faced a six year sentence for the "very serious case."
"The impact on the injured party goes well beyond the actual physical scarring which would be unpleasant for anyone but also extremely unpleasant for a young woman," said the judge.
Imposing a 12 month sentence, he said given Wilson's age, clear record and the fact that "this was an outburst of temper, it seems to me that it's necessary and desirable for her and society in general that she should be supervised in some way for an extended period of time."
Judge Lynch explained that the 11 months on licence will help "particularly with anger manager [issues] that she has."
Wilson, who was accompanied at court by her grandfather and two friends, looked stunned and emotional as the prison officer put her in handcuffs and lead her away to the cells.
Speaking after, Wilson's victim, said: "I am now glad and relieved that this terrible, traumatic attack has come to a conclusion and Chelsea Wilson is commencing a justified prison sentence, although shorter than what is deserved."
Sign Up To Our Newsletter