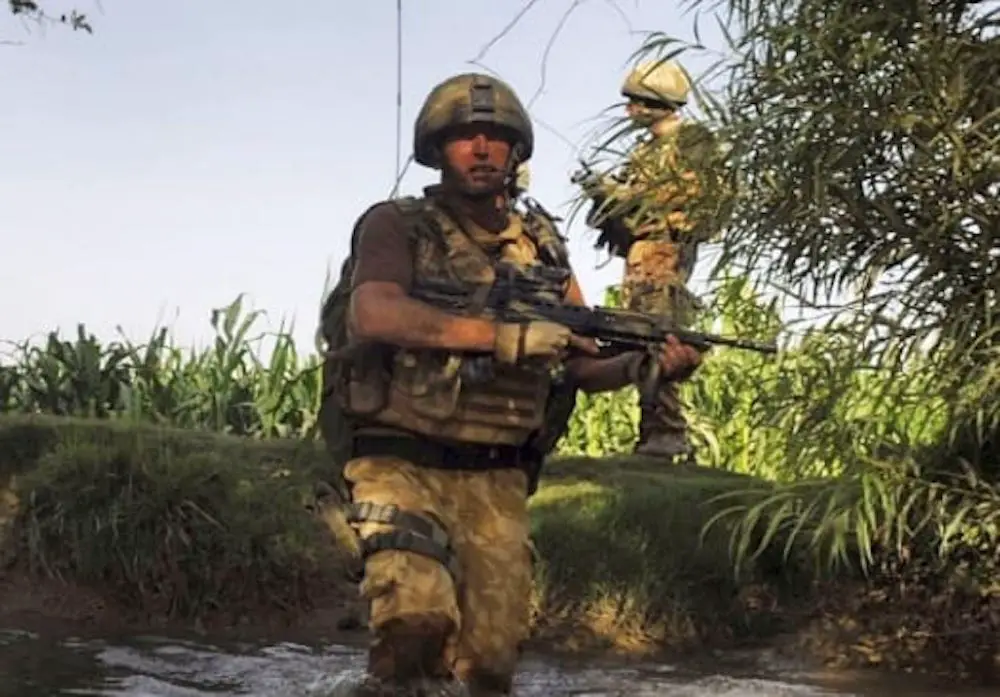 UK Armed Forces will now be required to give 15 days notice and complete a customs declarations form before coming to Northern Ireland, according to a County Armagh MLA.
The Northern Ireland Protocol aims to avoid the introduction of a hard border on the island of Ireland in the event that there is a no-deal Brexit.
However, Ulster Unionist MLA Doug Beattie (pictured) – a former army captain – says his party has learned that "not only will the protocol affect goods coming into Northern Ireland from Great Britain, but it will stop the free movement of UK Armed Forces and their equipment".
Mr Beattie added: "As of January 1, any movement of materials and equipment from Great Britain will be required to give 15 days notice and complete a customs declarations form.
"Even more incredibly to move from Great Britain to Northern Ireland they will have to complete a NATO form that is designed for movement of NATO forces around the globe."
The Ulster Unionist's Justice spokesperson wrote to the Armed Forces Minister, James Heappey MP, on January 18.
Mr Beattie said he received no response.
He continued: "I have raised it with the Secretary of State's Office; I have written to Brandon Lewis himself and have, along with party colleagues, met with the Northern Ireland Office (NIO) to press home how totally unacceptable this is.
"Given the first duty of any government is to protect its citizens and that Northern Ireland has an enduring military deployment, called Operation HELVETIC, we have asked the Secretary of State to immediately and unilaterally derogate from these regulations.
"If that is not possible he should invoke Article 16 to stop the ludicrous situation where UK Armed Forces cannot move around the UK, with equipment, without permission. This shows how ludicrous and unacceptable the outworkings of the Northern Ireland Protocol are in practice.
"This should not merely be a Northern Ireland issue but it should be of serious concern for every MP at Westminster no matter what party they represent.
"Lord Empey will be raising it in the House of Lords at the earliest opportunity. How could something so serious as this have been missed at the Defence Select Committee or the Northern Ireland Affairs Committee? The UK Government need to explain how this has been allowed to happen and what they are going to do about it."
Mr Beattie said his party "pointed out the folly of any Irish Sea border" back in October 2019 when the DUP supported Boris Johnson's proposals, which included a border in the Irish Sea and border inspection posts.
"This was a monumental strategic error," said Mr Beattie. "We saw the issues it would create and how it would affect every aspect of our position within the United Kingdom. The Northern Ireland Protocol fulfilled that prophecy in the starkest of ways possible."
In a statement, the Ministry of Defence said: "The Northern Ireland Protocol has not placed any limitations on the Ministry of Defence's ability to conduct operations."
Sign Up To Our Newsletter