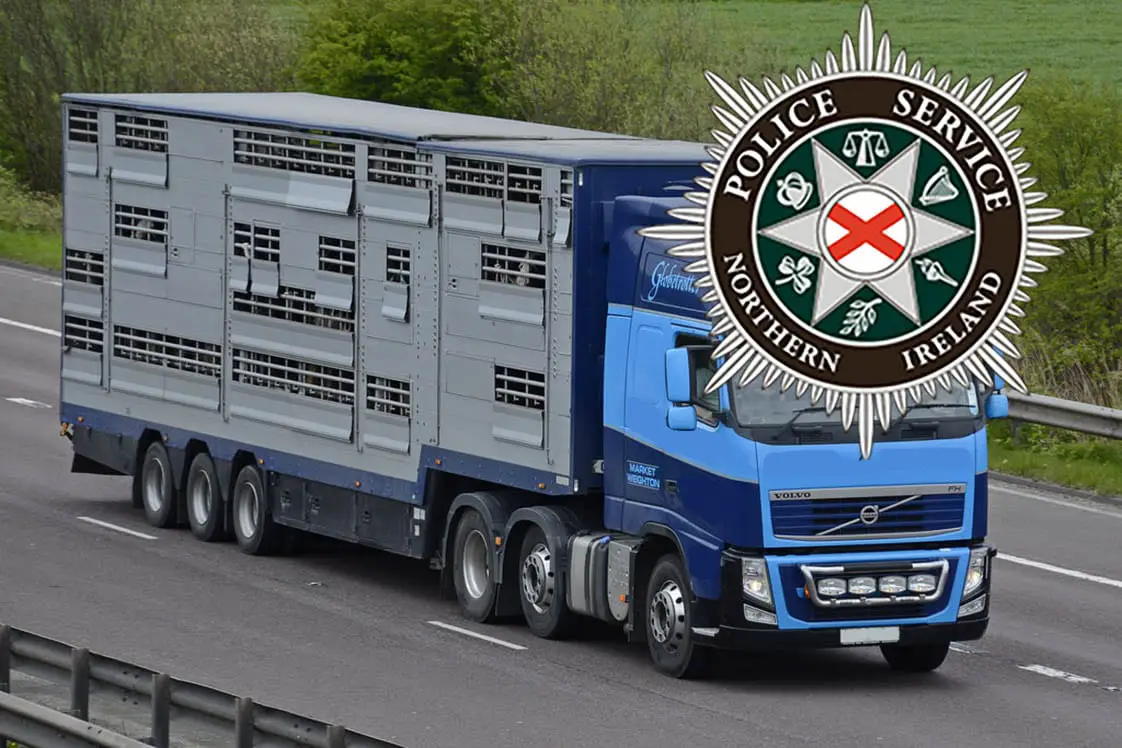 A lorry carrying livestock was pulled over in county Armagh by what is being described as bogus government inspectors.
The PSNI and Department of Agriculture have issued a warning after men pretending to be government officials flagged down the driver on Wednesday night.
The incident happened on on the M1 close to Portadown. 
Fortunately the driver of the lorry, who was signalled to pull over, quickly realised it was a ruse before quickly driving off.
Police fear it was an attempt to steal the livestock.
Department Veterinary Enforcement Officer Danny Gray said: "Our inspectors always carry official identification cards. If in any doubt livestock transporter drivers should therefore ask to see the identification of anyone who attempts to stop or inspect their vehicle.
"While DAERA [Department of Agriculture, Environment and Rural Affairs] does carry out roadside checks on livestock transport on a regular basis, this is only ever done in conjunction with PSNI, and only in very exceptional circumstances would it be necessary on a motorway."
PSNI Supt. Brian Kee, who leads investigations into rural crime, said: "We would reiterate the advice from our colleagues in the Department of Agriculture, Environment and Rural Affairs (DAERA), and would urge drivers to ensure they check identification of all inspectors at all times.
"Where a driver suspects a bogus inspector incident we would encourage them to note the registration number of any vehicle they are using and report this to the Police Service on 101."
Sign Up To Our Newsletter