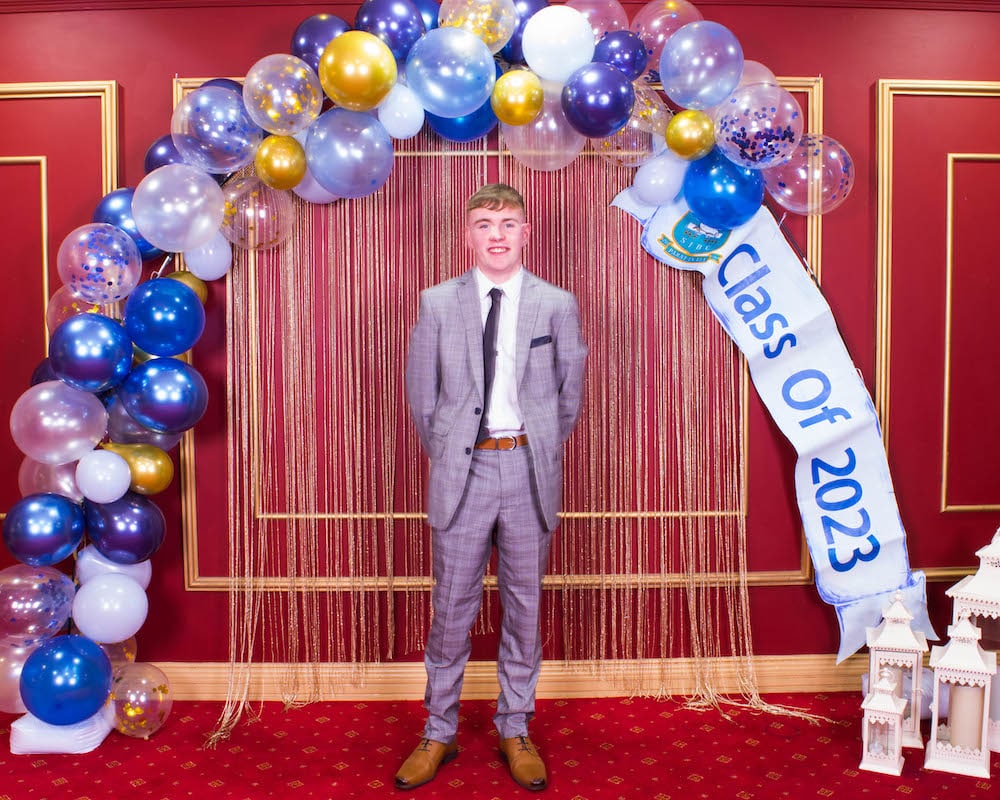 A Portadown pupil who was diagnosed with a brain tumour on his 16th birthday has – despite the odds – collected eight fantastic GCSE results.
Joel McGarry joined St John the Baptist's College in September of 2018.
He was a happy and very active child who enjoyed all things sport and getting involved in all aspects of school life.
In August of 2019 Joel's life changed forever after he took a seizure and began to have difficulties with concentration and headaches.
On July 25, 2022 – on his 16th birthday – he was informed that he had a brain tumour. Joel was advised that he was at risk of losing his mobility and had emergency life changing surgery on his brain in September of 2022.
This was the same year Joel was to undertake his GCSE examinations.
Joel's mum recalls the moment he woke from surgery when he said, 'I am alive'. His positivity and smiles have prevailed throughout his journey.
Joel has since undergone many tests to ascertain the route of his tumour and he was finally diagnosed with Ganglioglioma which is a very rare type of tumour. Despite his diagnosis, Joel persevered with his studies as much as possible but couldn't play sport which was a major blow for him.
Joel's mum said: "The principal and staff of St John the Baptist's College have helped us so much, they were so supportive all the way through, and I remain so thankful to them all for calling to our house, the prayers they said and for the many phone calls offering support. We could have not got through it without them.
"I had the happiest moment of my life collecting Joel's GCSE results in August. I haven't stopped smiling since. Credit must go to the staff who have given Joel their time and care to help achieve these fantastic results. No words of thanks are enough. All the staff are exceptional in what they do not only in relation to teaching but moreover in terms of pastoral care.
"I commend the great connections the college has with the pupils and their families. We are very lucky, as a community, to have this amazing school. SJBC are like a family, and we will always remember what each and every one of the staff did for us.""
Joel has now started the next stage of his educational journey having secured a prestigious apprenticeship with the Deluxe Group.
He also recently captained the Tír na nÓg boys football team once more and they continue to enjoy ongoing success.
Mrs Murray said that they are delighted to see Joel following his chosen career pathway and the fact that he can now play sport again means that this young man is following his passion and using all of his talents to the full once more.
Staff believe Joel is a true role model for all pupils within the college and they wish him all the best for his future.
Sign Up To Our Newsletter