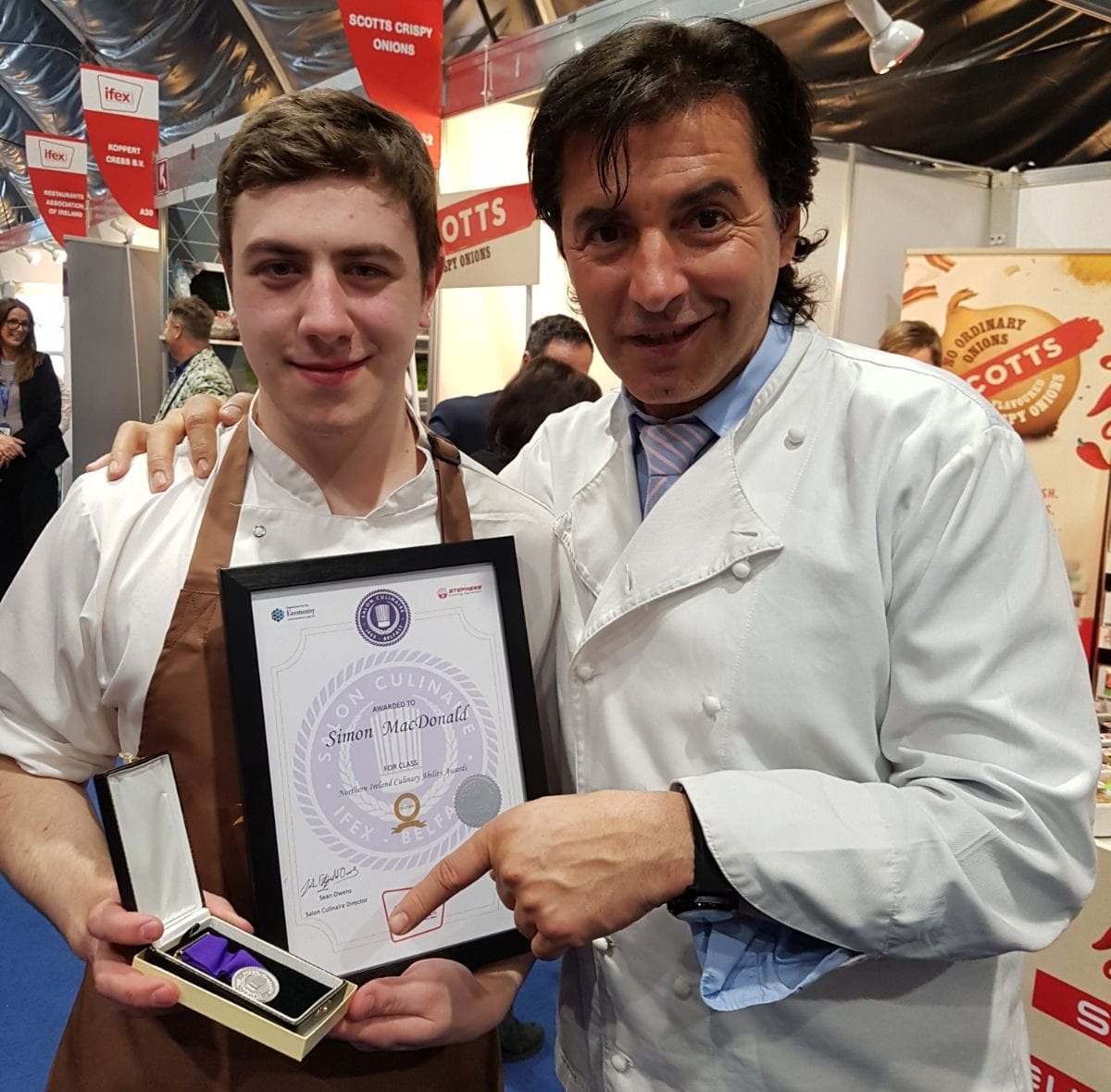 A student of the One Eight Restaurant in Portadown is celebrating after picking up a top award at a top culinary competition.
And trainee Simon Macdonald was thrilled when he was presented with his certificate and medal by French celebrity chef Jean-Christophe Novelli!
One Eighty Restaurant has long prided itself its stellar trainees, who provide food, coffee, and service that delight their local community.
Now restaurant and trainees are reaching both higher than the Level 1 certificate they work toward, and further than the supportive Portadown neighborhood they serve!
Trainee Simon Macdonald, a 2nd year student in One Eighty, competed this year in the Northern Ireland Culinary Ability Awards at IFEX 2018, winning silver, which was presented by Jean-Christophe.
Simon is working steadily toward a career in hospitality, not only with One Eighty but also through his placement in the Banville Hotel in Banbridge.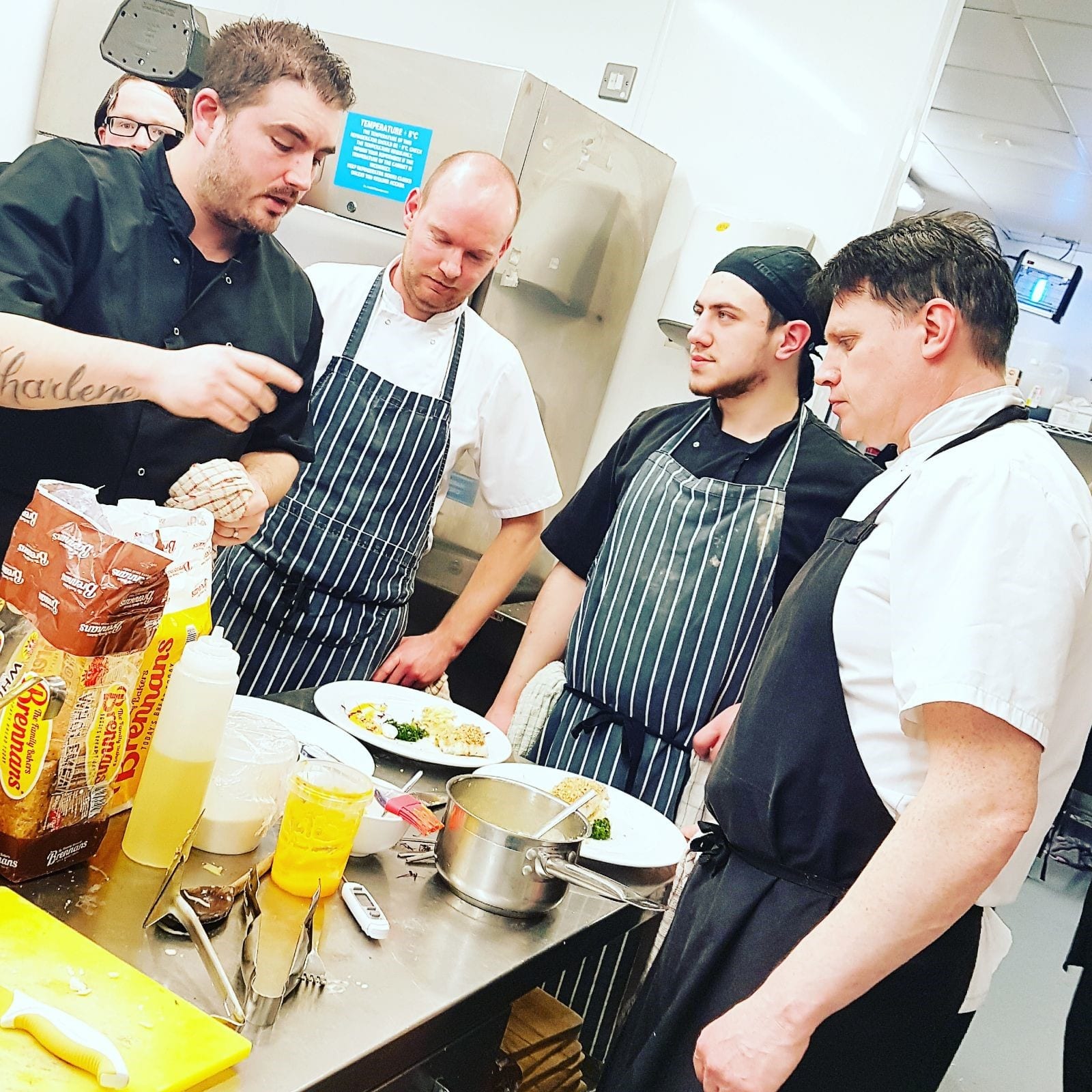 One Eighty restaurant, based in Mandeville Street, trains young people with a learning disability and/or autism in cooking, making coffee, prepping food, serving, and other aspects of running a restaurant with the goal of earning a Level 1 certificate in hospitality.
Over the past 12 months, One Eighty has been working in partnership with local charity incredABLE, and the whole OneEighty and incredABLE teams supported Simon.
Award-winning chef Steven Theed of sister social enterprise Café incredABLE helped Simon fine-tune his dish.
You can sample some of the delights of One Eighty for yourself by dropping in Monday to Saturday, between 9am and 4pm. It really is well worth making a date in your diary!
Sign Up To Our Newsletter