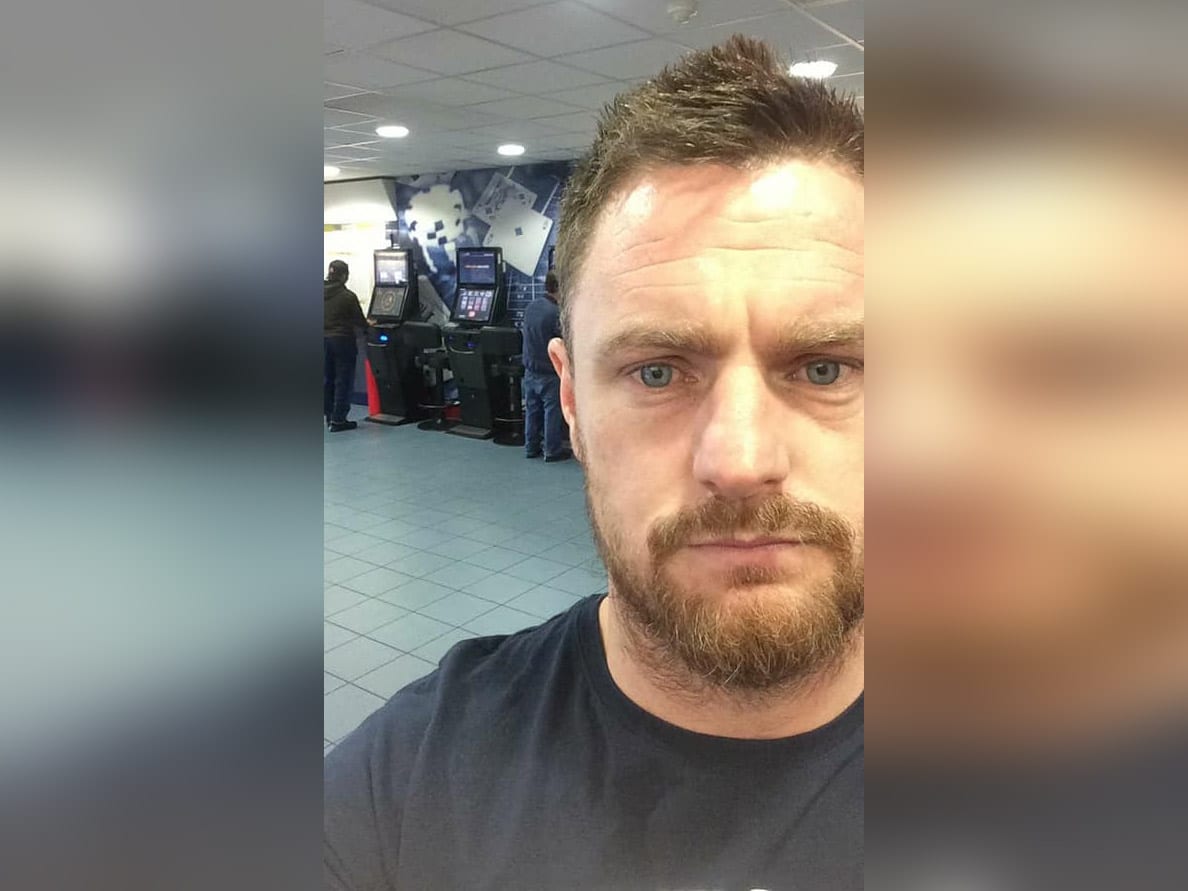 A former Portadown FC player has opened up about his open gambling addiction in the hope of helping others.
Jamie Tomelty said he became hooked after winning £4,500 on a bet and it was all downhill from there.
And both Portadown FC and Coagh United, have been quick to heap praise on the talented midfielder.
Jamie, who lives in Cookstown, shared a photograph on social media of himself outside a William Hill and said he was "self excluding" himself from it and all other bookmakers.
He said his decision to post was "not easy to make this public" but by doing so it "may help someone else" while helping himself.
Jamie said since £4,500 on a football bet 10 years ago his problems began.
"I can safely say it's been pretty much downhill for the past decade," he wrote. "I honestly couldn't care less about money lost…money is easily got again.
"I'm devastated about time wasted and damage caused to love ones…friends and family.
"Like anyone it started as fun but it took over. Having a competitive nature definitely contributes.
"Here's to the next decade gambling free…but one day at a time."
Both Portadown and Coagh have praised Jamie and urged anyone who may be going through similar experiences to seek help.
Portadown FC said it was "incredibly brave" of their former player to open up and speak about his battle with a gambling addiction.
And Coagh United said: "As a club we have nothing but pride for Jamie, a man who wears his heart on his sleeve on and off the pitch.
"To address such demons so publicly takes a real man, and is a mark of the type of guy Jamie is and why he's a credit to club.
"If you're struggling with any addiction, read Jamies story and take strength from it. There is always light at the end of even the darkest tunnel. A man who has to pick himself up is not a weak man for falling, but a stronger man for recovering."
The club added: "Jamie's been our boy for over 20 years. He'll always be part of the Coagh United family and we will support him in every way we can as he continues along his journey. Our club is for all in the community, and our door is always open."
Coagh United urged anyone requiring help to visit: https://www.mindingyourhead.info/topics/gambling
Help is also available from: https://www.nhs.uk/live-well/healthy-body/gambling-addiction/
Sign Up To Our Newsletter