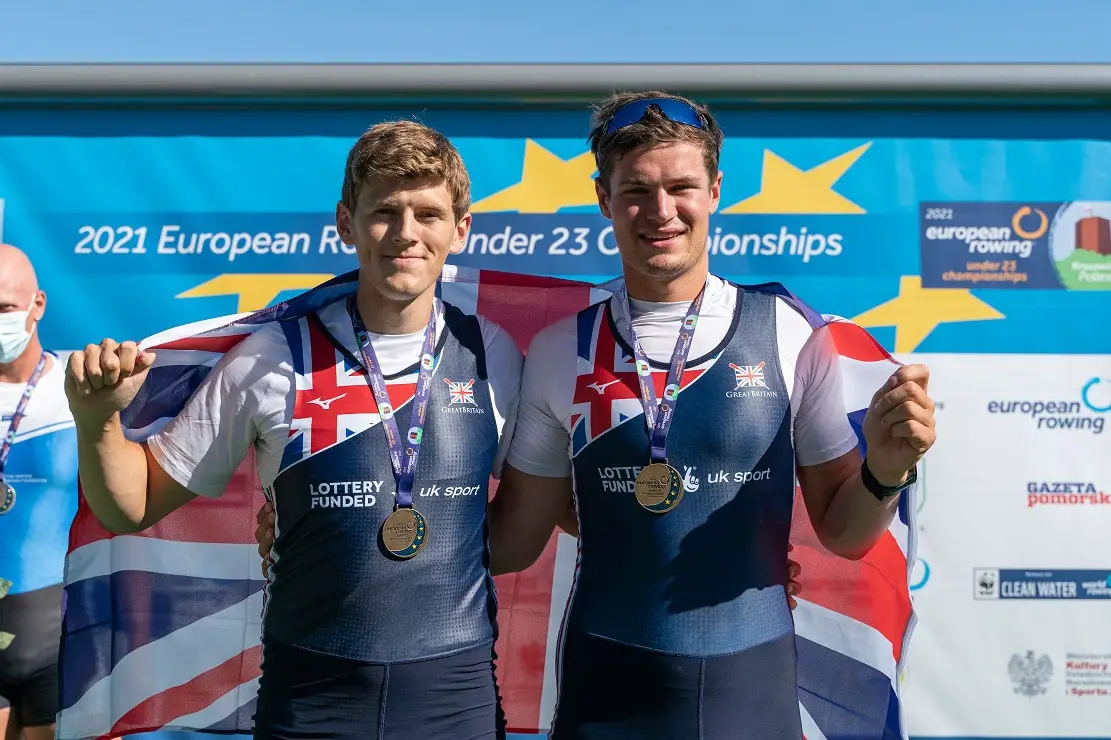 An Aghalee man claimed gold at the under 23 European Rowing Championships in Poland for Team GB after missing out on competing at the World's earlier this year.
Nathan Hull, who first dipped his toes into the sport in Portadown at the tender age of 13, took pole position in the Men's Double Sculls, alongside teammate, from Twickenham, Callum Dixon.
Speaking to Armagh I, the 22-year-old explained that his passion for rowing began with London Olympics back in 2012 and a trip to Portadown.
"My dad saw an advertisement for a summer scheme for Portadown Boat Club; I was about 13, so I went along to that and just loved it," enthused Nathan.
"I would like to give a special thanks to Stephen Donovan, Peter Dick, and Santa Laivina who spent extra time out of their schedules working with me. It is a great club where I have made friends for life."
Nathan rowed for the club right up until he left for university, where he then joined the Queen's club.
"There are multiple international athletes at Queens, some row for Ireland, some row for GB, which offered a lot of competition," he said.
"I would like to thank Mick Desmond who previously coached me at Queen's Belfast and has had a great impact on my rowing career. One of the best coaches I have had."
Nathan and his teammate had been selected to represent GB at the u23 World Championships in July but due to Covid isolation precautions and reasons out of our own control they couldn't attend.
This only made Nathan and Callum more determined to put in a good showing in Poland – and that they did.
"Callum and I were both under Callum's coach, Helen Brown from the Twickenham club for the championships. When we didn't get to the World's I stayed on at Twickenham and we rowed together.
"We were able to compare ourselves to the other GB teams from home and we were able to look at the results from the World's, so we were able to work off that pretty well."
Nathan said that he was impressed by how GB rowing took care of their athletes ensuring that they stuck in their bubbles and minimised contact with others when possible.
Up next for Nathan is the small pressure of completing the dissertation for his Masters.
"After that I will be moving to Henley and joining the Leander Club to row full time."
Sign Up To Our Newsletter