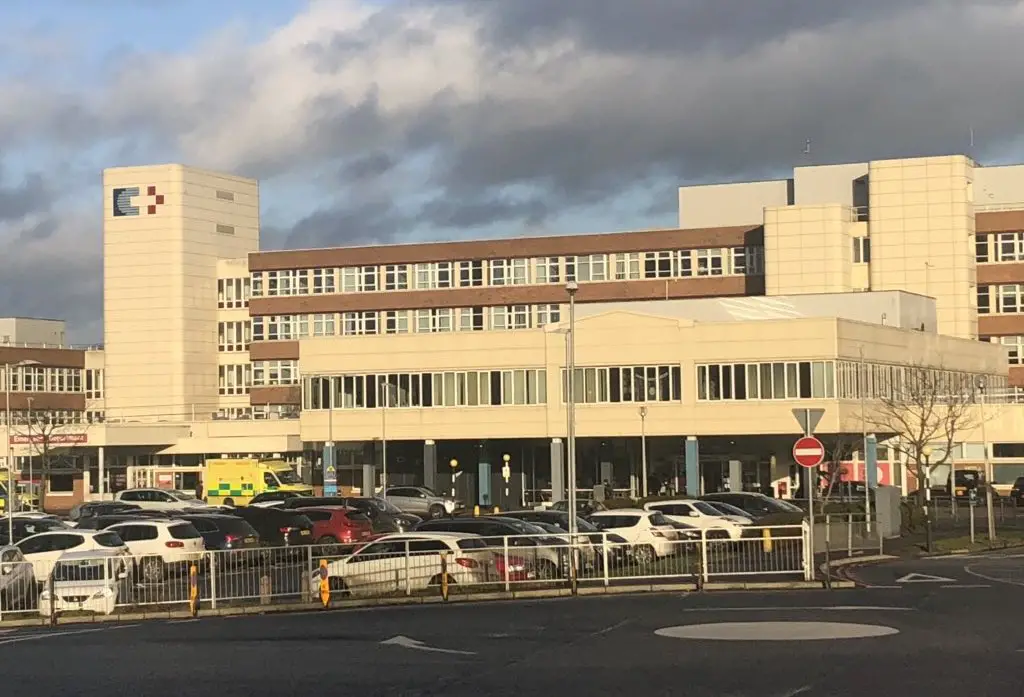 Residents in Co. Armagh are being urged to "work on facts" and not to "spread speculation or rumour" after a confirmed case of coronavirus in Portadown.
Portadown club Hanover FC last night confirmed one of their players had contracted the disease despite not displaying the symptoms. A test was carried out as a precaution because the player having recently visited Italy.
The Club had earlier cancelled a fundraising event due to "unforeseen circumstances".
Hanover FC had played Coagh United Reserves earlier in the day on Saturday, which prompted the Coagh club to issue a statement.
It read: "[Saturday], a player from a visiting club played against our Reserves team at Coagh Sports Centre.
"At 7pm we were informed that a player from this visiting team had tested positive for Corona Virus. This has been confirmed.
"We have taken advice from the NHS and from the Mid Ulster Football League. Anyone that was playing in the Reserves match today must monitor themselves for the next 24 hours. If they feel that they have any symptoms of the Corona Virus, they should get tested immediately.
"If anyone has been in the Social Club this evening for our darts competition; the advice is that you are at very low risk. However should you feel any symptoms over the next 24 hours, you should get tested.
"We are sincerely sorry for this; this is something that is completely beyond our control. We will keep you updated with all information."
A Hanover FC club spokesperson said: "Hanover FC can confirm that a player from the club has been tested as positive for Corona Virus this evening following playing on a fixture vs Coagh Utd Reserves.
"Hanover FC had no knowledge of the testing prior to confirmation of the positive test at 6.30pm this evening. Immediately then took all precautionary measures by contacting Hanover players, the opposing club along with MUFL and liaising with NHS via their helpline for advice which has now been passed on to all in question.
"We also immediately cancelled a planned function and have arranged for a deep clean to be performed by qualified contractors.
"Again we would wish to stress that this is something that we had no prior knowledge but following the swift actions taken upon discovery we hope that this will help in ensuring all those in direct contact with the person in question remain unaffected."
This morning, Ulster Unionist councillor Julie Flaherty urged residents to stay clear of spreading unfounded rumour.
"For many, especially the old and those with underlying illness, the news that COVID-19 has been detected in the local area will leave them fearful and isolated," she said.
"It is important that we work on facts and do not spread speculation or rumour. The advice given by health professionals is what we must all listen too and we must follow their instructions.
"Be cautious, wash your hands regularly and show good hygiene in dealing with coughs and sneezes.
"Also be mindful of the elderly and vulnerable. A telephone call may help prevent social isolation for this afraid of catching the virus."
DUP Upper Bann MP Carla Lockhart added: "Lots of people are contacting me about the virus following the confirmation of one individual last night connected to a local football club.
"Whilst there are guidelines available via the Public Health Agency and the dedicated NHS helpline (111) I am concerned about the lack of information particularly for elderly folk who have underlying health problems. I have asked Chief Exec of the Southern Area Trust to address this through a media campaign as soon as possible.
"We need to know locations and possible areas where the carrier may have been so that people can be more aware if there is any potential for them to have come into contact with this person and try to ensure that they too are not carrying or spreading the virus.
"My understanding is that this is not airborne but can be transmitted by droplets from sneezing or coughing.
"In Northern Ireland we seem to be behind the curve ball in terms of being ready for this outbreak. I would caution against hysteria.
"The way to ensure that there isn't is with good factual information that people can read and take advice from."
Sign Up To Our Newsletter