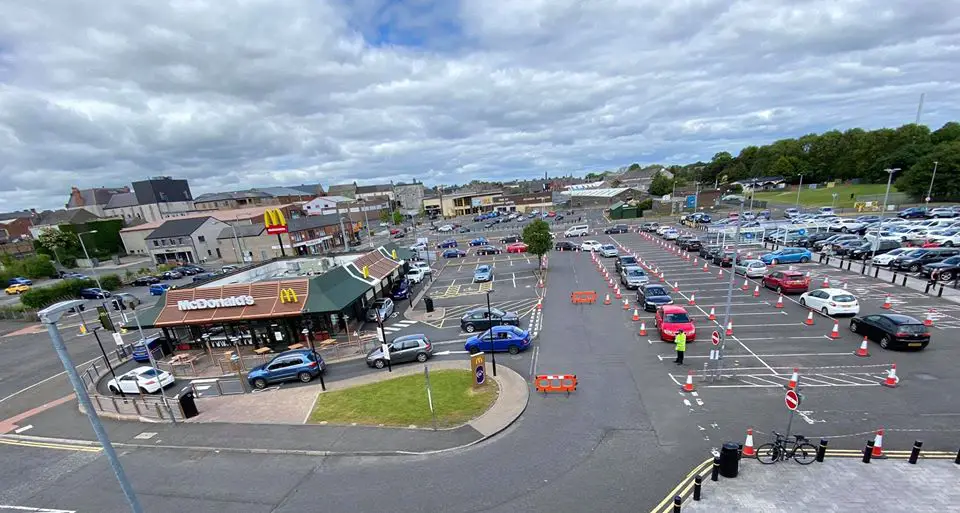 Hundreds of customers have flocked to get their fast food fix as McDonalds reopened their drive-thru restaurants from today.
The highly-anticipated event – from 11am on Wednesday – sent ripples of excitement among expectant customers keen to chow down.
And as expected, the number of cars and customers was a sight to behold.
The Meadows Shopping Centre in Portadown was just one of those locations which reopened with a limited menu.
And you knew it was going to be a big occasion when the PSNI had to issue traffic and travel advice in advance!
Police in Portadown had urged: "Motorists are advised that those visiting Tesco's, The Range and Semi Chem should use the traffic lights at HSBC to access the car parks. Vehicles going to the drive-thru at McDonald's are to use the traffic lights at McDonald's only."
Staff had to operate a queuing system and put up signage to help direct motorists.
And despite the unknown of what might happen, all has gone swimmingly to date.
Customers were being asked to adhere to a £25 or less maximum spend to be allowed for a contactless payment by card to be made.
The Meadows Shopping Centre thanked customers for abiding by the arrangements and shared a picture on social media to show the system at work.
It stated: "Great to see McDonald's as popular as ever. Thank-you for your cooperation with car park access temporary changes."
Sign Up To Our Newsletter