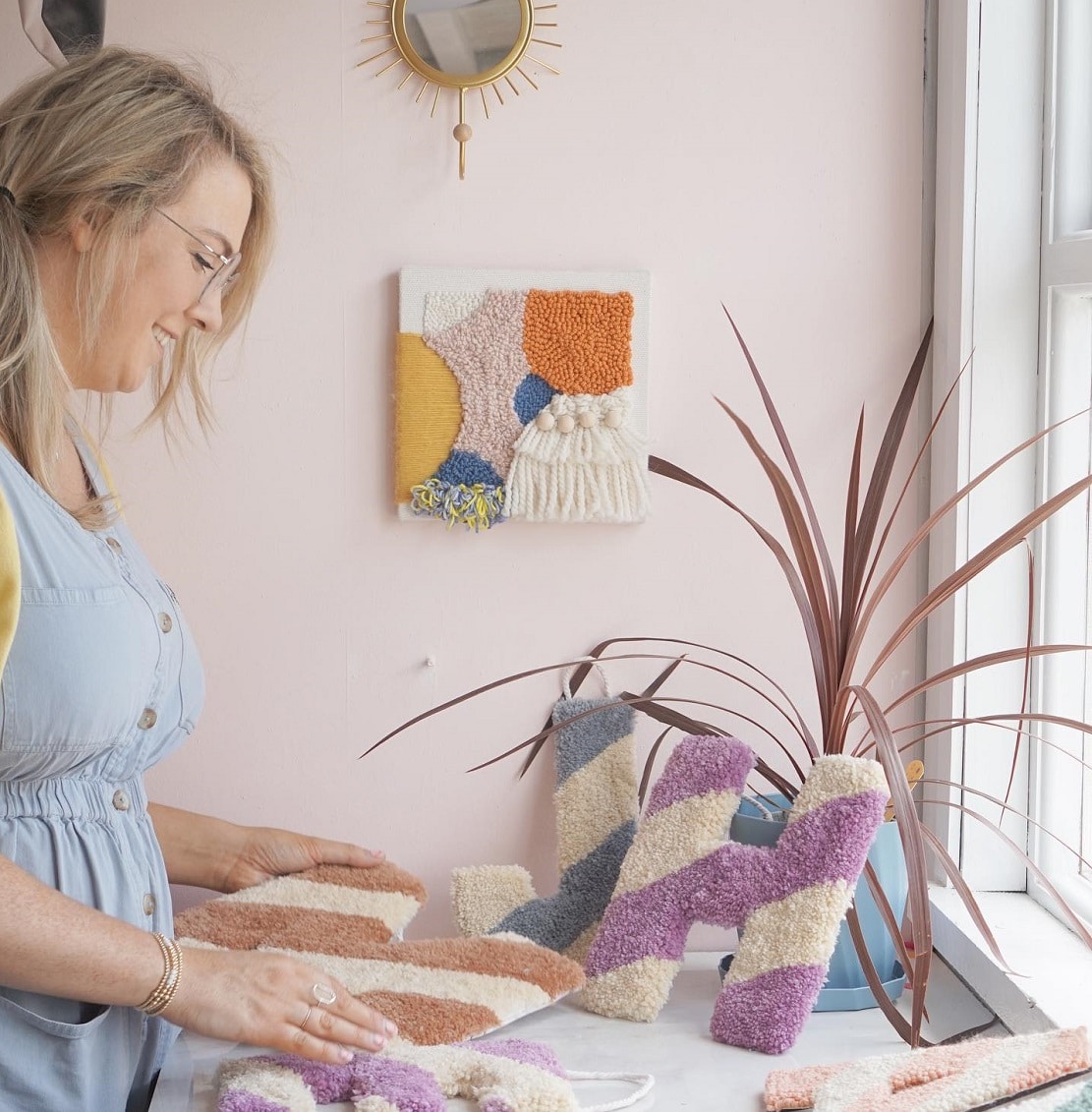 A Co Armagh woman who started doing embroidery as a way of dealing with grief after the loss of her child is running a series of crafting events to help other people affected by loss.
Louise Taylor, who lives just outside Portadown, wants to share the benefits of crafting with other people who are struggling to deal with bereavement.
And on November 3, the first of a series of crafting events will take place at Rushmere Shopping Centre in Craigavon, giving people affected by pre-teen loss the chance to get together and do something creative.
This is the latest initiative by the Little Forget Me Nots Trust, set up by Louise in 2020 and granted charitable status last year.
Louise, who is 34 and married to Steven, lost her firstborn son Ruben mid-way through her pregnancy in 2015.
"We got married on my daughter's first birthday and Ruben was a honeymoon baby," she said.
"Steven and I had just got a mortgage, our life was perfect in the grand scheme of things and then we lost him.
"One minute I thought everything was okay with the pregnancy and then it wasn't."
Louise returned to her work as a development officer, helping traditional craftspeople deliver workshops, but was still struggling to process what had happened.
"I was working with builders on a project one day and I was having this out-of-body experience. One of the guys who has had child loss and bereavement in his family said to me, 'Go and find a craft and you will never need counselling'.
"He was right and it took me a while to find out what helped my head. I had tried going to counselling but had to walk away, because the feeling was so daunting.
"I went and bought an embroidery machine on a whim and decided I was going to make it work, that it would be something for me."
However, Louise found that as she shared her story online, the more people started to contact her, asking abut threads and needles and fabric but sharing their grief stories as well.
This was the spur for her to start taking workshops and she eventually formed her own embroidery business, Little Forget Me Nots, as well as the charity.
"I don't want to think about the person I would have become if I hadn't found creativity – the thing to help my head," she said.
"The charity is about getting parents back into the world and helping them find their way. In life you need to have the techniques to help you get up the next day.
"I had great-aunts and uncles who passed away but losing Ruben was the first time I truly felt bereaved."
Louise, who is also mum to Chloe (8), Linden (6) and Jude (2), also works for her dad's funeral directing business in Lurgan.
She feels her own experiences give her a special insight into how bereaved parents, in particular, are feeling and takes comfort in knowing she can direct them to the Little Forget Me Nots charity if they need it.
Meanwhile, the first Getting to Know You crafting session is already sold out and Louise says there has been interest from a wide area.
In addition to crafting, a local art therapist will be joining to talk about the benefits of art therapy.
More monthly sessions are planned at different venues across Northern Ireland. The next one will be a wreath making workshop and there will be classes in other crafts as well.
Said Louise: "My ethos is that using our hands can help our mental health. Sometime people don't want to talk about grief, so it's about giving people alternative ways to deal with it."
Sign Up To Our Newsletter