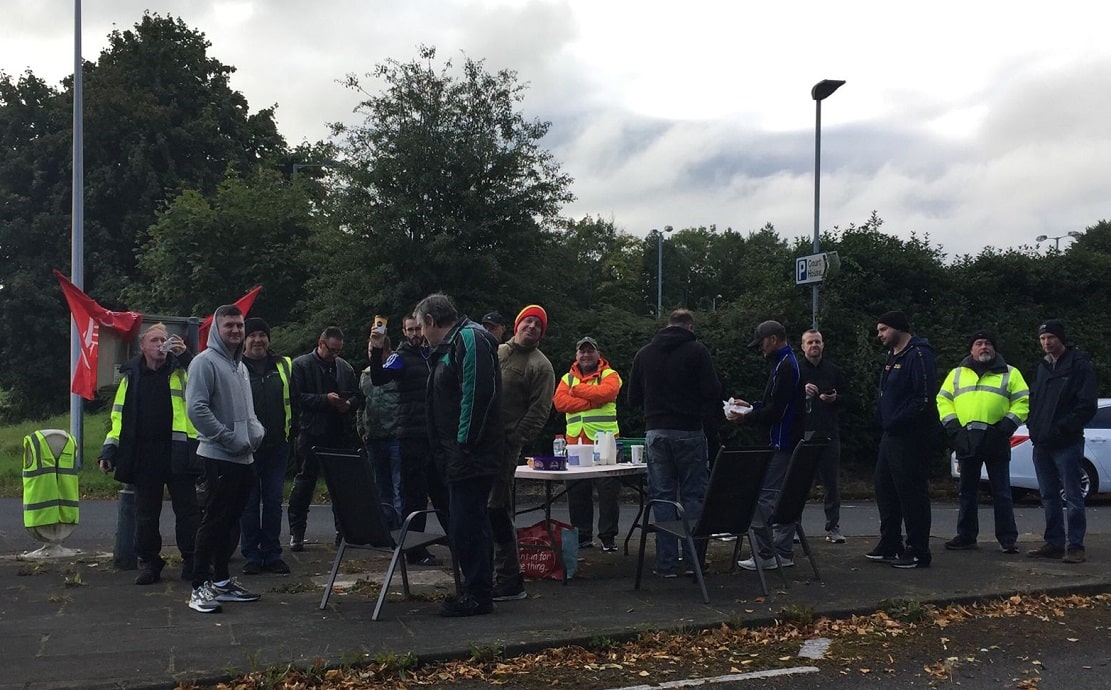 Housing Executive staff from the Unite union are approaching the end of their fourth week of strike action, with a possible further four weeks on the cards.
Workers from the Portadown area are among dozens from across the province taking industrial action in a dispute over pay.
Darren Thompson is the area's Unite representative for the Portadown area's Direct Labour Organisation (DLO), which carries out maintenance work for the housing body.
He said workers were seeking a decent pay rise, adding that they were on around 30 per cent less than they should be.
"We would need an extra £1.50 an hour at least to bring us even close to what we should be but 10 per cent is what we are aiming for," he said.
"Throughout Covid, people like binmen and nurses got extra payments.  We also worked throughout Covid and were promised we would be getting a thank you of £1,000, but we never got it, so we are asking for that as well.
"We are miles behind on wages, and with the increase in living costs, heat and fuel, we have members of the DLO using food banks at the moment.
"None of us want to be standing here on the picket line. From I left school at 17, I have worked every day and I don't want this strike to drag on."
A spokesperson for the Housing Executive said the strike action is part of an ongoing series of strikes by Unite relating to the 2021/22 pay award.
They said: "Our pay is subject to national collective bargaining arrangements.
"The pay award of 2021/22 for all staff was collectively agreed at a national level and the pay increases have already been implemented.
"In addition to the national pay negotiations, a local claim was submitted by NIPSA and Unite in June and these discussions are ongoing.
"We understand the impact of the rise in the cost of living and how it is affecting our colleagues.
"This is being considered at present through the 2022/23 national pay negotiations.
"A national pay offer was made on 25 July which includes £1,925 for all employees (providing higher pay increases (10.5%) for the lowest paid employees).
"We await the outcome of the national consultations on this offer and we'll implement any agreement reached as quickly as possible."
The spokesperson added: "Based on the experience of both current and previous strike actions, the continued action will result in further disruption to our response maintenance services in three areas: Craigavon, Coleraine and North & West Belfast.
"During this period, we will carry out emergency only repairs within these areas.
"As with previous strikes, we will implement contingency arrangements to minimise, as far as we can, disruption to our tenants."
Sign Up To Our Newsletter