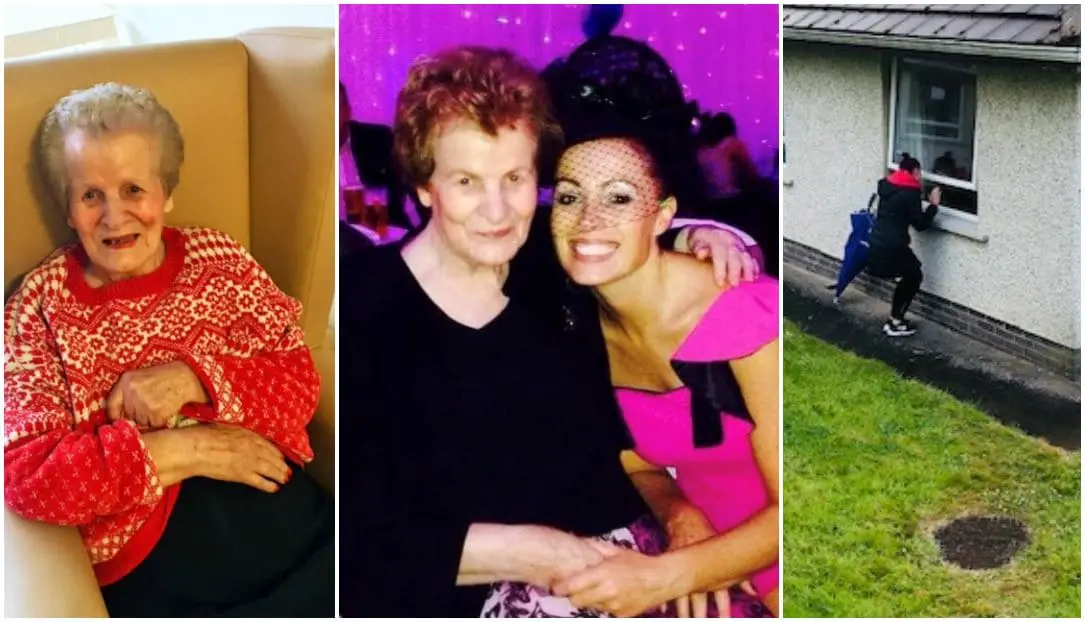 A Portadown woman who campaigned for better access for loved ones to care homes has shared her heartbreak at losing her "best friend" and mum to coronavirus.
Martina Ferguson had fought hard – alongside many others across Northern Ireland in a similar position – in a bid for better access to see her mum, Ursula Derry.
Ursula had been in a Portadown care home and was suffering from Alzheimer's and Vascular Dementia.
Since mid March – barring a two-week stay in hospital – Martina had been unable to hug, or even hold the hand of her mum.
Christmas offered some respite but under the most difficult of circumstances, as Ursula was transferred from her care home to hospital, having contracted Covid-19.
Despite the best efforts of doctors, Ursula passed away on Monday morning.
"Sadly my mummy didn't recover from contracting Covid in the Care Home," Martina posted. "As I held her hand in hospital my mother took her last breath in the early hours of this morning.
"We are all so heartbroken and sad. We will hold on to all the great memories and all the laughs and giggles we had together. I will miss my best friend. We will lay our mother to rest on Thursday."
Read more: Daughter's desperate campaign to hold and hug 87-year-old mum with advanced dementia
Mrs Derry, former of Garvaghy Park in Portadown, was the beloved wife of the late Aloysius and dearly loved mother of Pauline, Teresa, John, Jacqueline, Martina and Monica.
A private, family committal service will take place, with a memorial Mass being celebrated at a later date.
Her death is deeply regretted by her loving daughters, son, daughter-in-law Carol, sons-in-law Gary, Adrian, Noel and Sean, grandchildren Melissa, Adrian, Nicola, Conor, Nicole, Shane, Neve and Callan, great grandchildren, sisters Maggie and Pauline, brother Christopher, nieces, nephews, cousins and family circle.
Her funeral strictly private due to the ongoing pandemic.
Those wishing to pay their respects to Ursula can do so on the driveway to the cemetery on Thursday morning at 11.00am whilst adhering to social distancing.
Sign Up To Our Newsletter