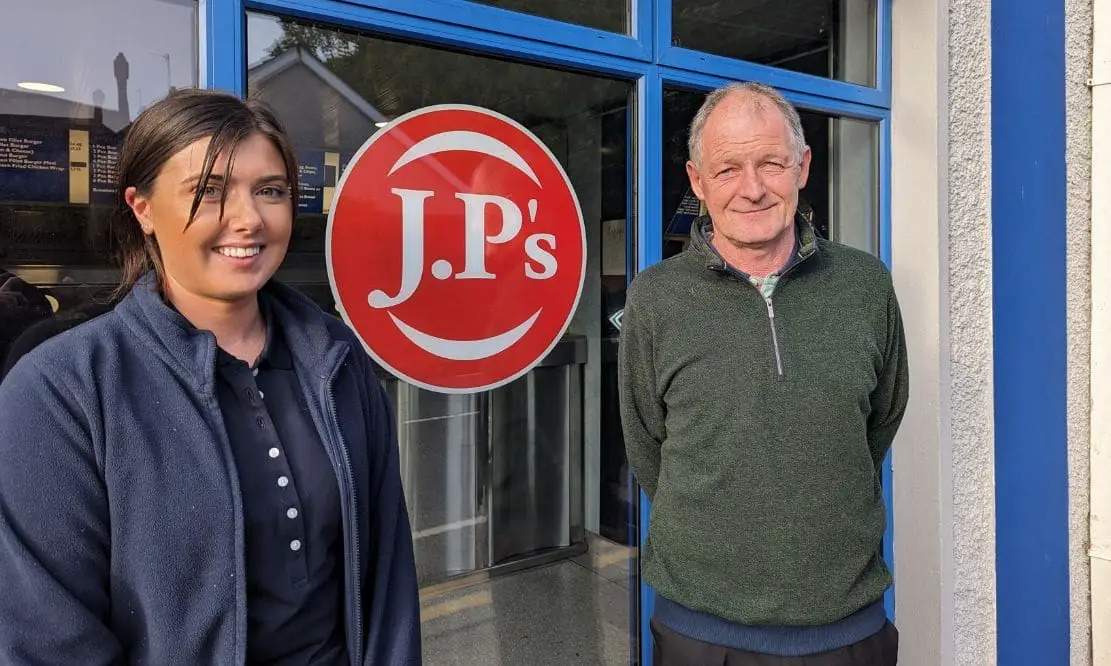 The former owner of a Portadown chippy has bid a fond farewell to the shop he loved so well after the sale of the business went through this month, ushering in his retirement.
And the first thing that Leslie Geary told Armagh I he is planning to do, after over a decade in the saddle, is to get away for a few weeks on holiday with his wife!
JP's Takeaway, on the Carrickblacker Road, has been described as an institution in the town, having been founded by Leslie's brother-in-law, Joe Partridge, in 1982.
After Joe sadly passed away in 2005, Leslie and his wife Jennifer ran the business alongside Joe's wife all the way through, before taking it over when she retired in 2010.
Back in January, Leslie told Armagh I that it was finally time to "hang the scoop up" and call it a day after many years of service to the town.
The business was then listed as a going concern, as the property went on the market.
The sale went through on September 4, to David and Rebecca Reid from Dromara, whom Leslie says he has the utmost confidence in to take on the mantle.
"I'd like to wish David and Rebecca all the very best for the future", he said. "They've got some very good ideas going forward and I think it will be a great success!"
Reflecting on the 'highs and lows' of his time at JP's, Leslie says that he "really enjoyed it".
Looking back fondly on his years behind the counter, he said: "The best part of it was, not only were we producing quality food for people, but I'd like to think we were producing a bit of entertainment for the customers as well, with the bit of craic that we always had. We had lots of good laughs, very few sad times, always good laughs.
"I also want to thank the staff who have been with us over the years. The staff weren't employees, they were like family members."
Leslie says that he was "very proud" to oversee the shop and always appreciated the returning customers.
"Every day meeting familiar faces was very special," he said. "It reflected that you knew you were doing something right when you saw the same faces day in, day out."
Leslie admits however, that finally putting his feet up after so many years has been a big change.
"We do miss them. We do see the odd customer knocking about and we be chatting to them, but we do miss having a bit of banter with them over the counter."
So what's next for Leslie and Jennifer in their new found retirement? Well this Sunday, the couple are jetting off on holiday to finally treat themselves to a much needed break.
"We'll have a couple weeks break and then come back and just do a bit of farming," explained Leslie.
But before they jet off into retirement, Leslie says he wants to pay tribute to not just the customers, but to the man who started it all, the original JP, Joe Partridge.
"It was him started off the business and made it the success it is. Thankfully we were able to continue and build on the success that he created. Without Joe Partridge there'd be no JP's."
He concluded: "We just want to thank our customers for all their loyalty over the years and hope that they continue to support the new owners."
---
Read more: JP's in Portadown up for sale as family decide it's time to 'hang scoop up'
Sign Up To Our Newsletter