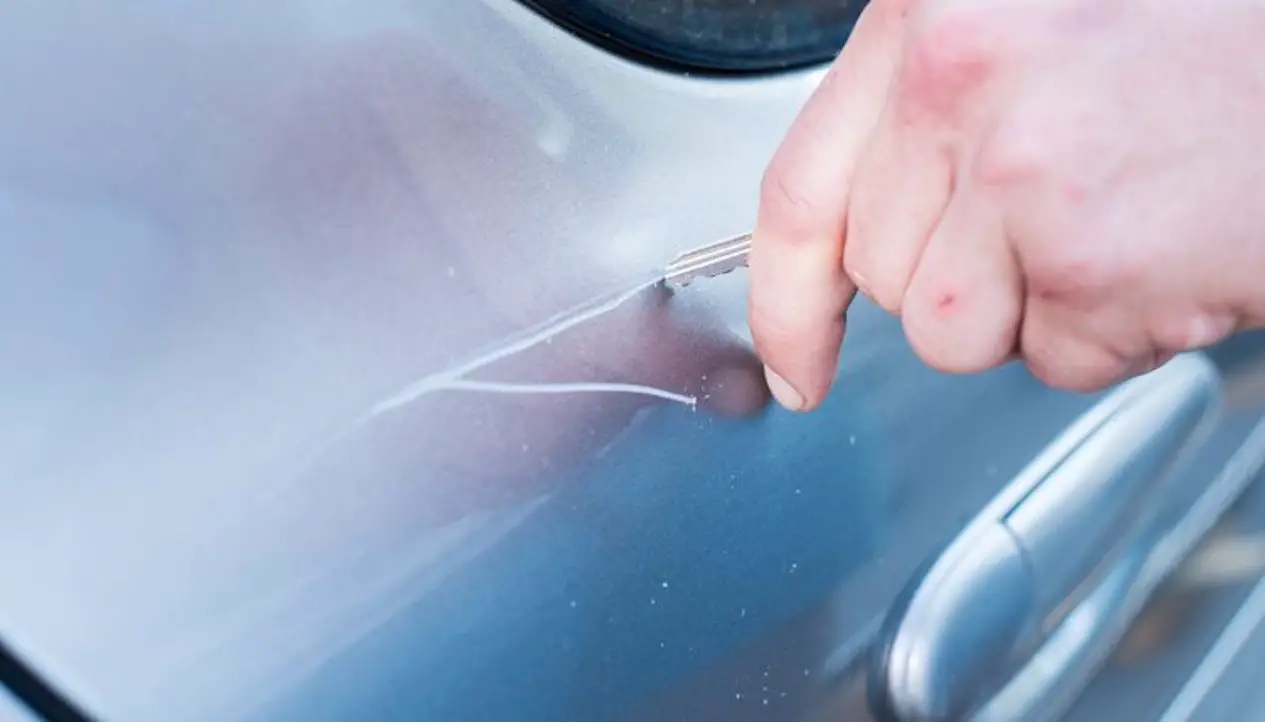 A Portadown man who keyed another man's car after a game of football has been given a conditional discharge.
The district judge told the 23-year-old this was a "mean offence" and a "rather immature way of settling an argument".
Ryan Robinson, of Princess Way, pleaded guilty to criminal damage at Craigavon Magistrates' Court on Wednesday.
Court heard that on October 6, police received a report that the defendant had caused £550 worth of damage to a Volkswagen Golf that had been in a car park.
It was alleged by the injured party that Robinson had keyed the car.
He believed this was the case as the defendant had messaged his ex-girlfriend admitting the offence.
Robinson sent a photo of his car key and bragged about the damage.
The defendant was interviewed the next day but denied the allegation.
He claimed that the messages he had sent were to wind-up the ex-girlfriend.
Defence solicitor stated it was hoped that a caution would be accepted as this was Robinson's first offence.
However, prosecution said the injured party was not happy for a caution to be administered.
Mr Reid stated: "This was a nasty offence. There was animosity between the pair, they had been playing football on opposite teams that day.
"There had been verbal provocation between the teams during the game."
He added: "What happened subsequently was a moment of madness. Mr Robinson has no previous record".
Deputy District Judge John Rea stated: "This was a mean offence, a rather immature way of settling an argument.
"However, you deserve credit for your plea of guilty and your lack of record."
Robinson was handed a 12-month conditional discharge and was ordered to pay compensation in the sum of £300 within 16 weeks.
Sign Up To Our Newsletter