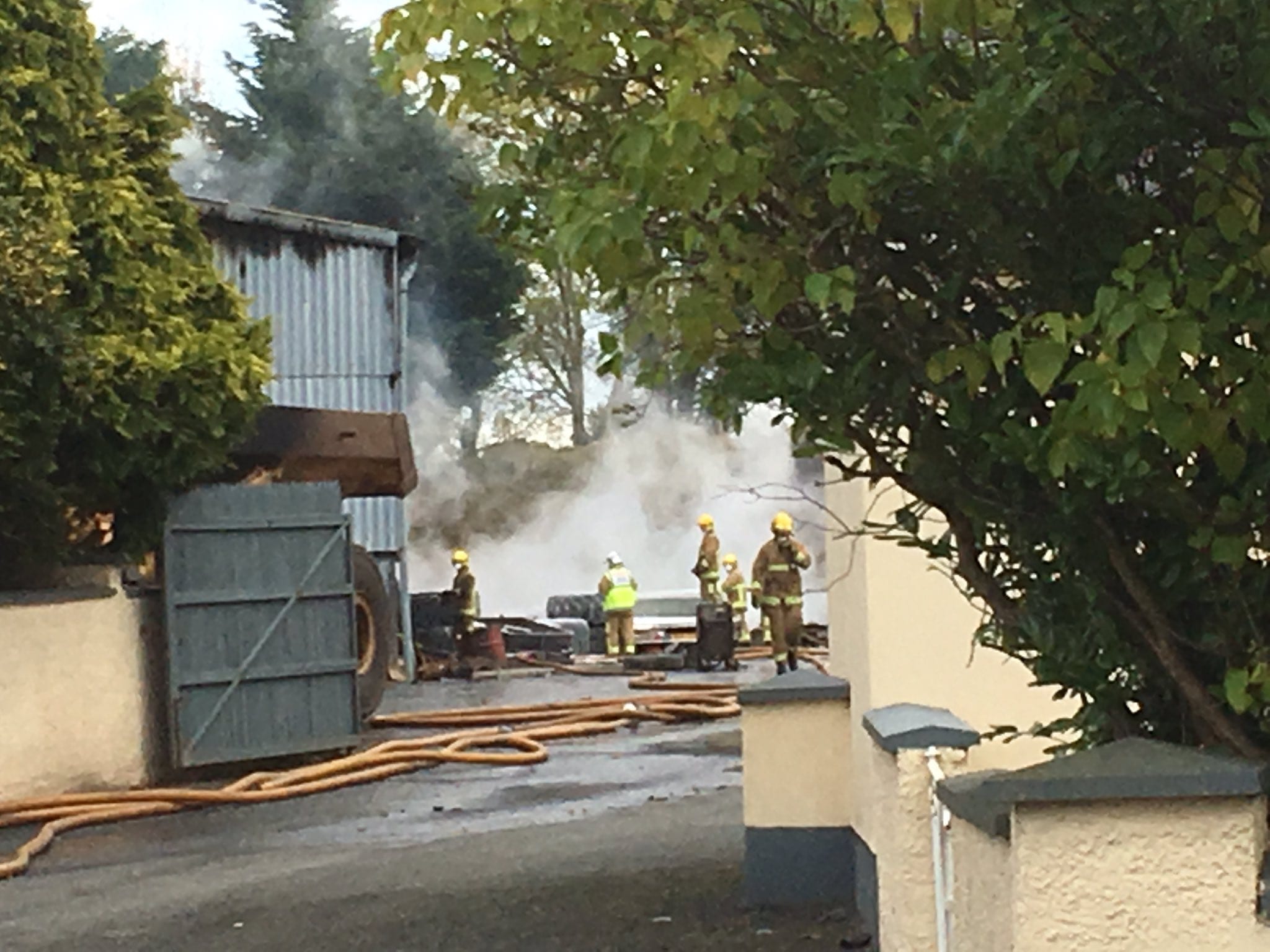 Firefighters are currently tackling a large blaze at an industrial unit in Portadown.
The fire broke out on the Drumnacanvy Road, Knocknamuckly earlier this morning.
A Northern Ireland Fire & Rescue Service (NIFRS) Spokesperson said: "Firefighters are currently attending a major fire involving a large industrial unit on the Drumnacanvy Road, Knocknamuckly, Portadown.
"Residents in the area are being asked to close all windows and doors as a precautionary measure at this time.
"The call was received at 11.51am today (24 October 2016) and there are currently 5 Fire Appliances and 23 Firefighters in attendance.
"The Drumnacanvy Road is currently closed and the incident is ongoing."
*Main photo by Barbara McCann
Read more news:
Three people taken to hosptial following two-vehicle crash
GP services 'at the point of collapse' – it's time to stop denying there is a problem
Bridesmaid lands dream wedding band for best friend after Facebook post goes viral
New Irish language centre team appeal for votes to win 'jobs and investment' funding
Council postpones pavement cafe licence fees as fears voiced some could close
Armagh's custody suite to be closed as part of £1 million savings plan
Archbishop of Armagh in joint invitation to Pope Francis 'to visit Ireland in 2018'
Sign Up To Our Newsletter