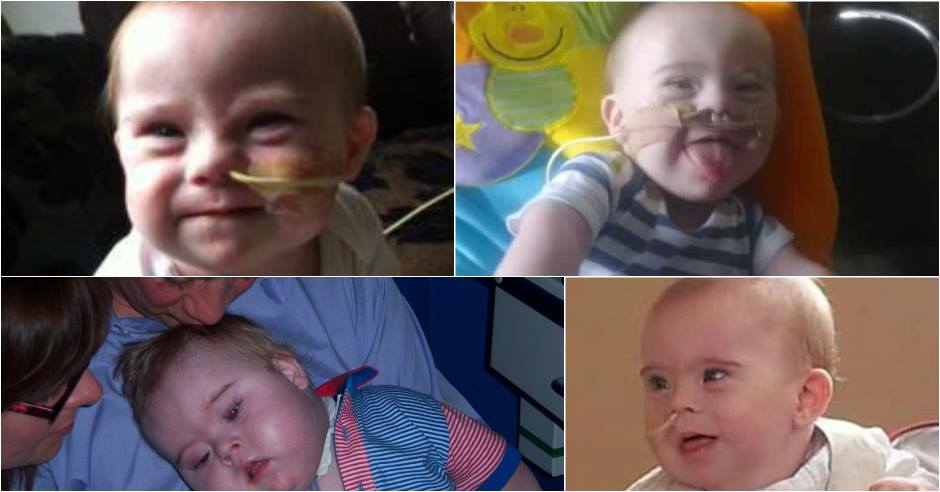 A County Armagh councillor – who lost her darling son just two days after his second birthday – is planning yet another fundraiser to help two very worthy charities.
It is over three years now since Julie Flaherty suffered the unspeakable loss of little Jake, who had been born with a complex heart defect and was diagnosed with Downs Syndrome shortly after birth.
The Portadown-based councillor only entered politics as a result of her joining the campaign for improved heart services for children here.
She has since raised fantastic sums in support of the Children's Heartbeat Trust.
And Julie also established Jake's Ladybird Bags, putting together bags of essential items for parents who are forced to travel at short notice to attend cardiac hospital appointments outside Northern Ireland because, sadly, this vital service is not readily available here.
This Saturday – as Portadown once again stages the popular Country Comes To Town – she will be hoping to surpass the fantastic £10,000 funding milestone when she stages the now annual coffee morning in memory of her beautiful boy.
Julie said: "Jake's Coffee Morning is an event we, as a family, have been running since 2011. My mother and father, Ted and Lorraine Hunniford decided to run a little fundraiser in September 2011 following Jake's first run of surgeries after he was born."
Jake was born on May 19, 2011, and was diagnosed as having Downs Syndrome shortly after.
Julie added: "This came with a lot of complications in Jake's case, the first of which was diagnosis at three weeks old of cardiac failure due to a complex heart defect. Jake fought through a lot of difficulties, Hirschsprungs Disease, and a lung and breathing disorder.
"On May 21, 2013 – two days after his second birthday – Jake lost his fight for life."
Children's Heartbeat Trust were hugely supportive to the family from the outset and are still there – doing everything they can for them – to this day.
"It was actually the campaign to retain Children's Heart Surgery in Belfast that sparked my interest in local politics," explained Julie. "I am an accidental councillor…..I blame Jake for that!
"Both Children's Heartbeat Trust and The Downs Syndrome Association NI do great work locally so we decided as a family, after the loss of Jake, to continue with our annual fundraiser on Country Comes to Town Day.
"It really is a great family day – coffee, tea, scones, tray bakes, soup and stew at lunch time – all we ask for is a donation.
"Last year we were able to pass the £10,000 raised mark, not bad since 2011 serving coffee….".
Julie is extremely grateful to everyone for their help and support over the years.
And she is once again asking people to come out and show their support this year, safe in the knowledge that they will be helping two charities who go above and beyond to help others when they need it most.
"Our team of helpers are invaluable," she says, "as is the support we have received over the years."
Jake's Coffee Morning will be held during Country Comes to Town in the Masonic Hall, Thomas Street, Portadown (kindly granted by the committee), this Saturday, September 17, from 10am until 4pm.
For more information on Jake's Ladybird Bags, check out the dedicated page on Facebook.
Sign Up To Our Newsletter