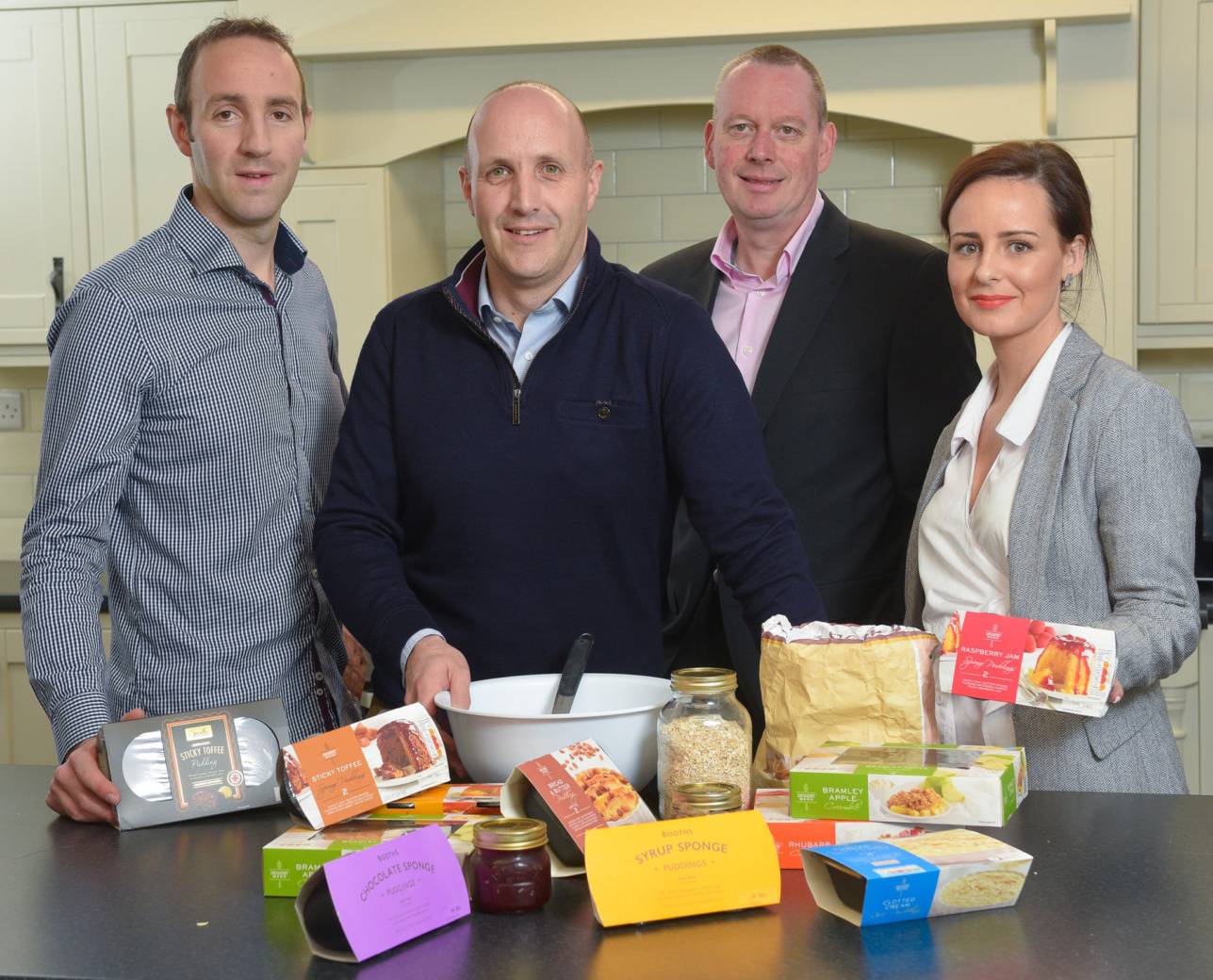 A family-run Co Armagh business has added 50 new jobs to a rapidly growing workforce after securing several lucrative contracts.
Portadown-based Davison Canners has penned new deals with several supermarket chains including Aldi as it expands its product range.
It coincides with 50 new staff roles – bringing it up to 60 – as it begins production of its foods – including a range of desserts – in-house.
The company has won won deals with Booths in the north of England and German discounter Aldi in the UK and Republic of Ireland.
With the help of a a new £3.1m banking deal with HSBC, the company is aiming to double turnover to £10m as a result of its expansion.
As well as food manufacture, the company also grows fruit and provides warehousing and storage space.
Two years ago the firm received funding of £400,000 from HSBC which it spent on a new jam and sauce manufacturing facility.
Joint managing director Alan Davison said: "Our long relationship with HSBC has been integral to our steady growth and has enabled us to realise our ambitions in becoming a diverse supplier of quality food products and storage solutions to a wide customer base.
"Our orchards complement the food production that is now on site, we have full control over our products and the ability to innovate further.
"It provides us with a great opportunity to add further value to our initial product range of fruit compotes, fillings, jams and sauces, giving us complete control of our products from primary processing through to marketing and point of sale retailing."
The company said it also expects to take on more staff in the run-up to Christmas. HSBC said it had doubled the firm's working capital facilities to £2.6m, and provided £0.5m in term funding.
Main photo: From left, Alan Davison and Graham Davison, managing directors of Davison Canners, with Chris McQuay and Lauren Hughes of HSBC
Sign Up To Our Newsletter