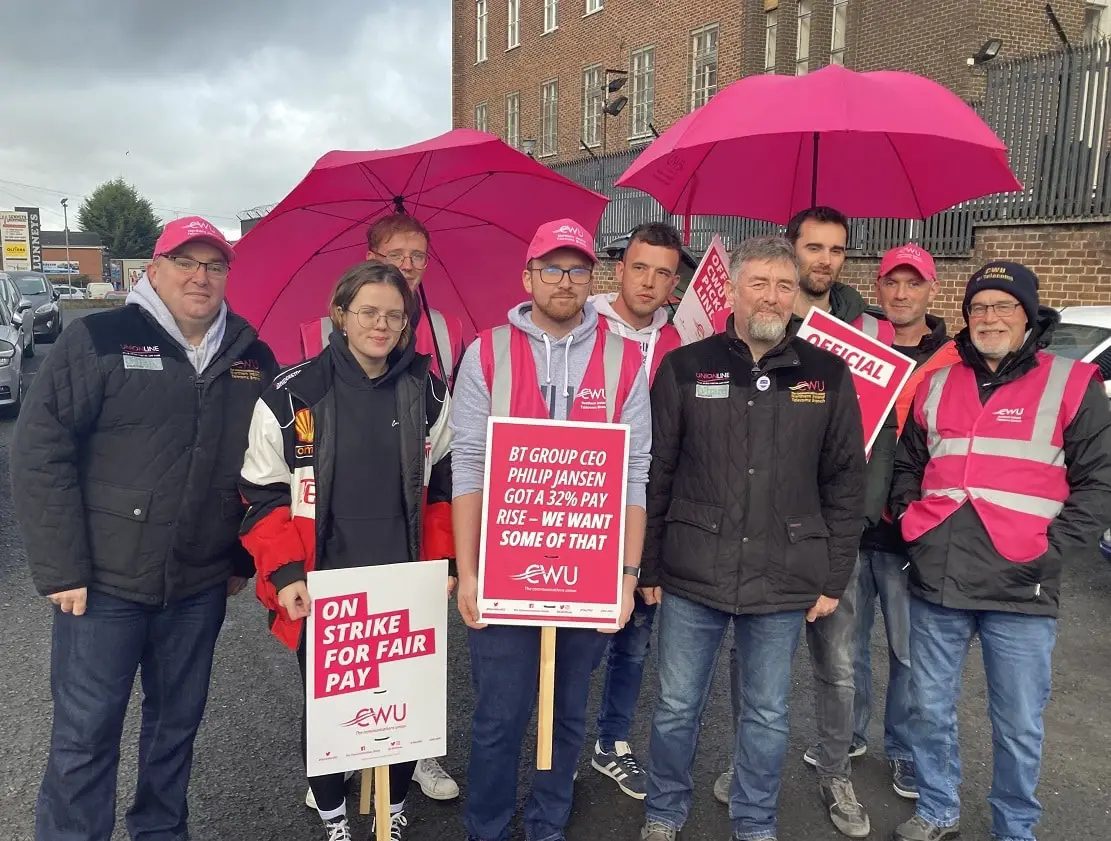 Around 140 workers at a BT emergency call centre in Portadown are facing a move after the company announced it was proposing closing the centre and relocating to Belfast.
The Telephone Exchange on the Carrickblacker Road is the only BT emergency call hub in Northern Ireland, along with six others across the UK .
It takes 999 calls, with staff having had to deal with tragedies such as the Grenfell Tower fire and the Manchester Arena bombing.
Staff were informed last week that the company is proposing moving desk-based staff to its Riverside Tower premises at Lanyon Place.
If the decision is taken to proceed, the move will take place this autumn, with the aim being to reduce the number of office locations.
The Portadown building will be used for engineering purposes.
A briefing pack sent to staff said: "We believe impacted colleagues are directable i.e. within reasonable travelling distance (up to 90 minutes) of the new location."
However, one worker who contacted Armagh I said that people who do not want to move to Belfast will be faced with a very difficult choice of whether to look for a new job.
He said: "We are a 24-hour centre and some of the late night and early morning shifts aren't suitable for travelling up and down to Belfast, particularly on public transport.
"People are upset because they can't travel to Belfast. Their kids are at school or they just work 16 hours.
"Some of the shifts change as well, so you could be working until 11pm at night and then have to be in the office for 10am the next day.
"It has all come as a bit of a shock. Emotions were quite high last week. It will have a big impact on a lot of people.
"There are people who have worked there for 40 years. It's going to be a big change. I would say they could lose a lot of staff."
The company also said in its staff memo: "We understand that change can sometimes be difficult and we're committed to supporting you and keeping you informed throughout this process.
"Whatever the changes mean, you'll be supported in line with our policies and you'll be
provided with all the information you need.
"We have started formal collective consultation with the unions and we're working closely with both the CWU and Prospect unions."
A BT Group spokesperson said: "BT Group remains committed to Northern Ireland, employing more than 7,300 people here both directly and indirectly.
"As part of efforts to have world class workspaces for colleagues and to give our customers the best service, we are bringing colleagues together in fewer, better and more modern offices.
"We are consulting with colleagues and unions on proposals to move desk based colleagues from our Portadown Telephone Exchange to the newly refurbished and state of the art building at Belfast's Riverside Tower.
"Belfast is a strategic long-term location for BT Group and will allow our Portadown colleagues to benefit from the latest modern technology, the fastest connections and flexible workspaces.
"This is no negative impact for our customers and BT Group continues to invest in the rollout of full fibre broadband and 5G connectivity across Northern Ireland."
Last October, a number of workers at the centre took part in their first ever strike over pay, as part of a UK-wide strike by the Communication Workers Union (CWU).
Sign Up To Our Newsletter