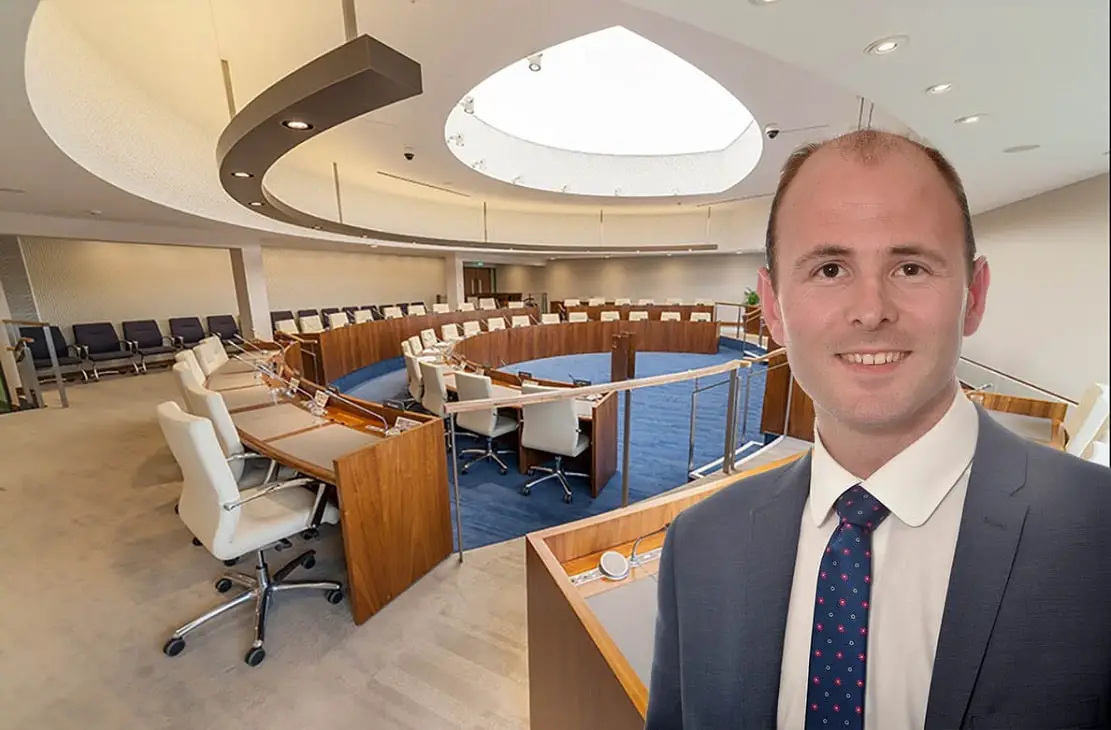 A DUP councillor has announced that he has resigned to take up a new role.
Darryn Causby, who represents the Portadown DEA, made the announcement on his social media this afternoon (Monday).
"On Wednesday 5th October I advised Roger Wilson Our Council Chief Executive and the DUP Chief Executive that I will officially resign as a Councillor on Friday 4th November," he wrote.
"I will take on a new role that will enable me to spend more time with my family.
"I have been privileged to serve the Portadown and ABC area for almost 12 years as a Councillor and I have been honoured to hold the offices of Presiding Councillor and Lord Mayor.
"I am grateful to all of those who have supported and voted for me at every election and I hope that I have demonstrated that my work was worth your vote."
"I will make a further statement at my last council meeting later this month."
Party colleague Carla Lockhart MP said: "Darryn has been a great colleague and friend for many years. He is Portadown through and through, and has a great personal connection to the people who time and time again voted for him to serve on Council.
"In his 12 years as Councillor he has been a passionate and articulate voice for the community. As he steps away from elected politics, he can reflect on his time in office with a great sense of achievement of the improvements he has delivered within the Portadown area, and to the help given to many individuals who can testify to the positive difference he has made in their lives.
"Knowing Darryn as I do, what lies ahead will be approached with enthusiasm and determination. We in the DUP will miss him, but I wish Darryn, Sarah and the boys the very best as they embark on their next chapter together."
Councillor Causby had quit the DUP in the summer of 2021, accusing the party, at the time, of being "out of touch", before rejoining last November.
At the time he accused senior party figures of failing to support Mr Poots during his short time in charge of the DUP.
The party will now begin the process of finding his replacement.
Sign Up To Our Newsletter