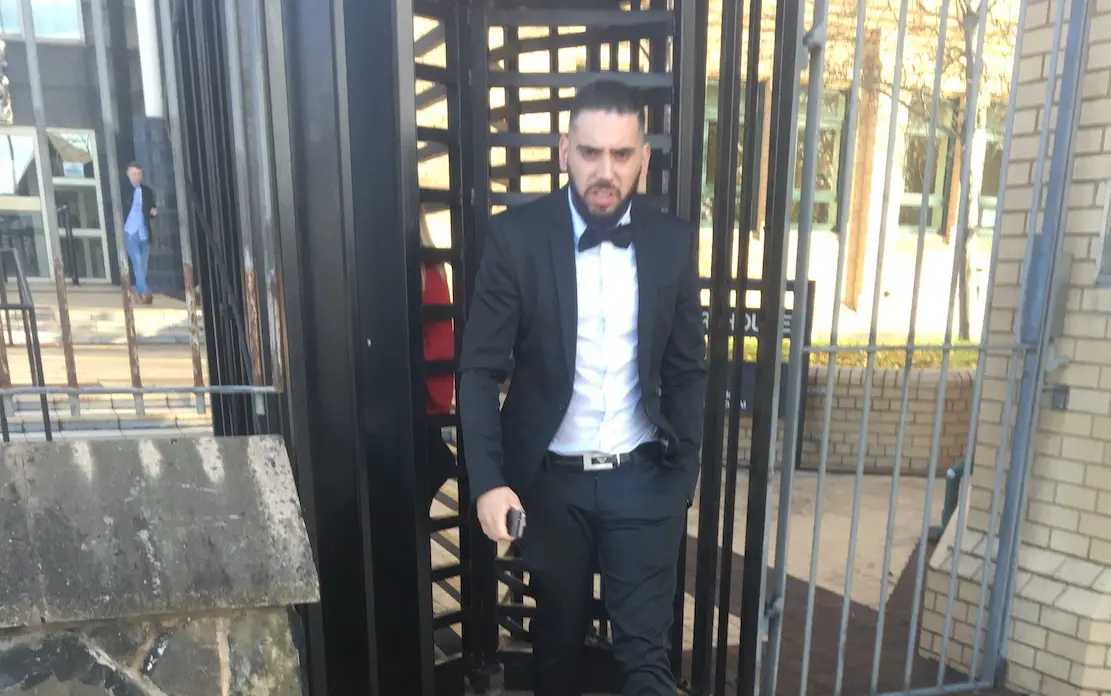 A Portuguese man accused of child cruelty had to receive emergency medical treatment in court yesterday after the case against him and three others was sent to the Crown Court.
Reuben Santos (28) had been taken to the cells to sign bail at Antrim Magistrates' Court when his defence counsel came back into the courtroom and informed District Judge Oonagh Mullan that the defendant "may have had a heart attack" and was receiving treatment from an ambulance crew.
Santos, with an address at Thomas Street in Portadown, is one of four defendants – along with another man and two women – accused of causing or allowing a child to suffer serious physical harm and two counts of child cruelty, all allegedly committed against a young boy between October 24, 2017 and March 25 last year.
Appearing alongside him in the dock for a preliminary enquiry on the same charges yesterday were Rita Beltrao (20), from Kernan Avenue, also in Portadown; Catia Costa (23), from Deerpark Road in Belfast; and Jorge de Costa (29), from the Galgorm Road in Ballymena.
Costa also faces an additional count of child cruelty.
None of the facts surrounding the charges were opened yesterday.
However, previous courts have heard how the offences arose after the two-year-old boy was taken to Antrim Area Hospital on March 25 last year.
Medical staff were told he had a genital rash but when he was examined they noticed that he had bruising to his private parts, blisters to his shoulder and torso and multiple bruises to his body, leading them to suspect he had been abused.
Previous courts have also heard claims there is a "human trafficking element" to the PSNI investigation.
Yesterday, a prosecuting lawyer submitted there was a prima facie case against each of the accused.
They were told they had the right to comment on the charges or to call evidence, but they declined the opportunity.
Freeing all four on bail, Judge Mullan returned the case to Antrim Crown Court for trial, ordering them to appear before the higher court for their arraignment on December 19.
Sign Up To Our Newsletter