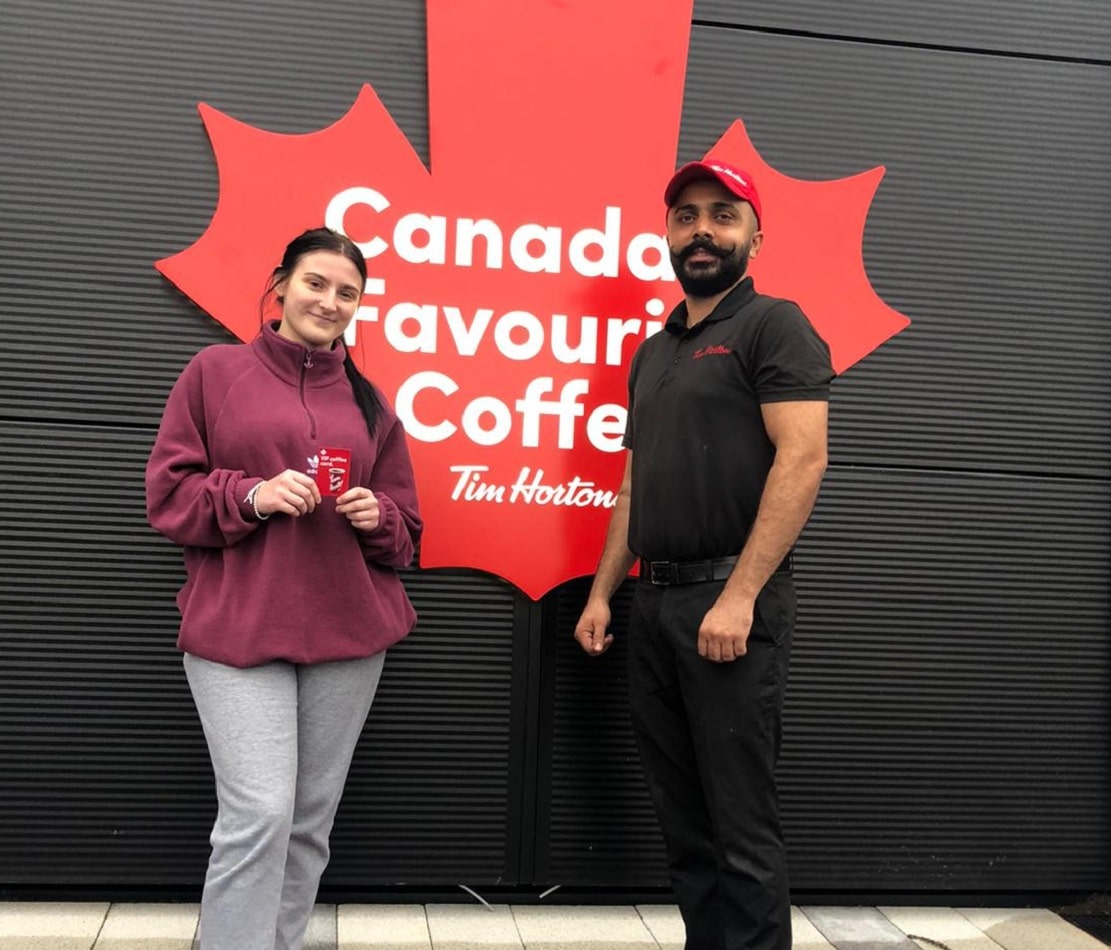 Tim Hortons has opened its doors in Portadown today (Thursday), with the first customers queuing from the night before to win a range of prizes at the drive-thru restaurant.
Adam Jackson was the first customer in the drive-thru queue at Meadow Lane, arriving at 8pm last night and waiting until the restaurant opened this morning to claim the prize of free drinks every day for the year.
Meanwhile, Alice Zaiga was the first walk-in customer, arriving at 3am this morning, and bagged herself the same prize.
The first 100 guests through the doors also claimed a free breakfast meal.
This is the Canadian firm's 10th restaurant and it will be open from 6am until midnight, seven days a week.
To celebrate its opening, the restaurant is also running a month of give-aways, including free drinks and donuts, as well as exclusive deals including one main breakfast item, a small signature hot drink or orange juice and a hash brown for £3.49.
These promotions will be available to anyone who activates their Tim Hortons digital card.
Kevin Hydes, chief commercial officer of the Tim Hortons franchise in the UK, said: "This is an exciting time for the brand as we expand our presence in Northern Ireland and further across the UK.
"We've had a fantastic opening day so far, with lots of happy customers here to try our delicious range of meals, freshly baked goods, and drinks.
"Fans in the area have expressed huge excitement for our opening, and we hope to become
a staple venue within the local community.
"We look forward to welcoming both loyal and new customers and invite those in the area to make the most of our launch promotions over the coming weeks."
Sign Up To Our Newsletter