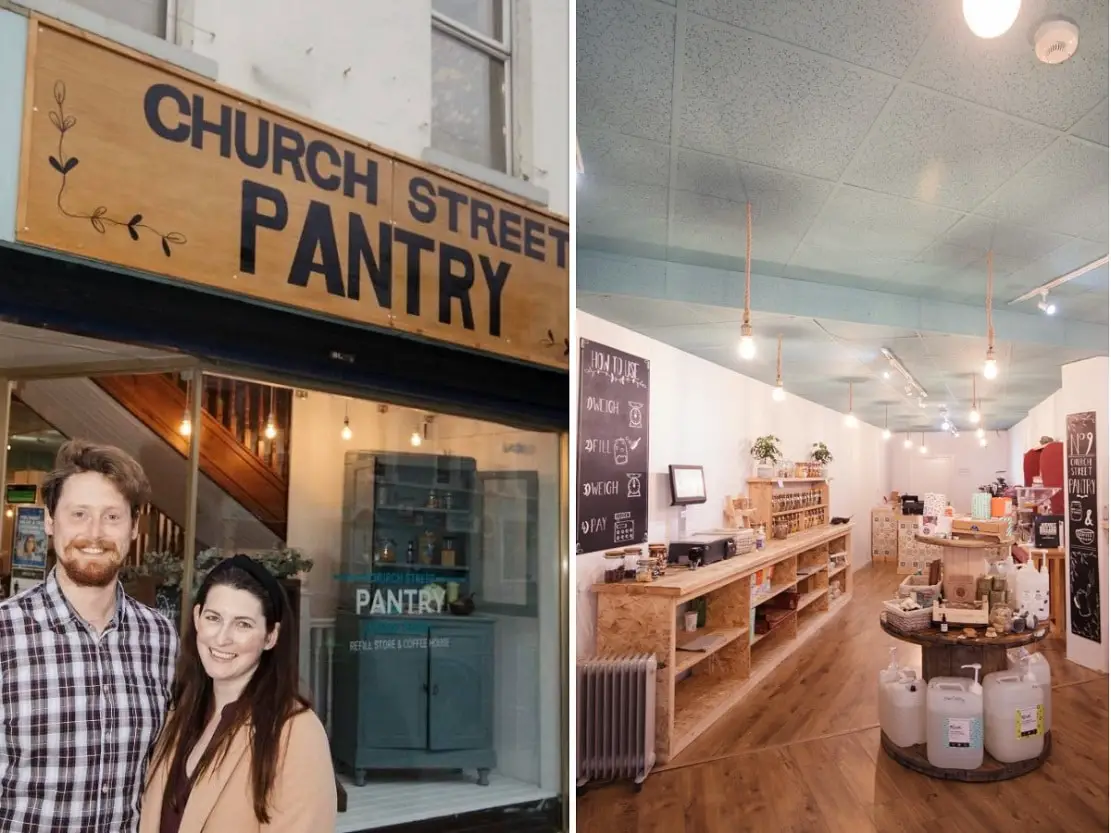 Devastated owners of a Portadown shop focussed on sustainability have cited rising costs and return of business rates for their decision to close for good.
Nicola Graham David Walker – the proprietors of Church Street Pantry – announced they were closing the shop as it was "no longer sustainable" to keep it going.
"We are sad to announce that we are having to close Church Street Pantry," the couple wrote on social media.
The shop opened towards the end of 2020.
"Opening in the midst of a pandemic had most thinking we were crazy, however, last year was incredible and we were blown away by the support," they wrote.
Unfortunately, the rising cost of electricity and stock alongside the return of business rates and a drop in footfall has forced us to make this difficult and emotional decision – our small sustainability focused business is just no longer sustainable.
"David and I are incredibly thankful for each and every customer we have had through our doors and hopefully we have encouraged a more eco conscious way of living and shopping which will continue – one of our main goals from the very beginning. We have had so many supportive customers, many of who we can now call friends.
"From this point we will be open 9.30am-4pm Tuesday to Friday and 9am-4pm Saturday. We will no longer be serving breakfast/lunches however coffees and tray bakes/cakes will still be available. We also have a number of items reduced in store as pictured. Closing date is to be confirmed.
"From David, Nicola and Kelsey we thank you again xx."
Read more: Refill and rejoice as Portadown pair's career pivot pantry proves a breath of fresh air for shoppers
Sign Up To Our Newsletter