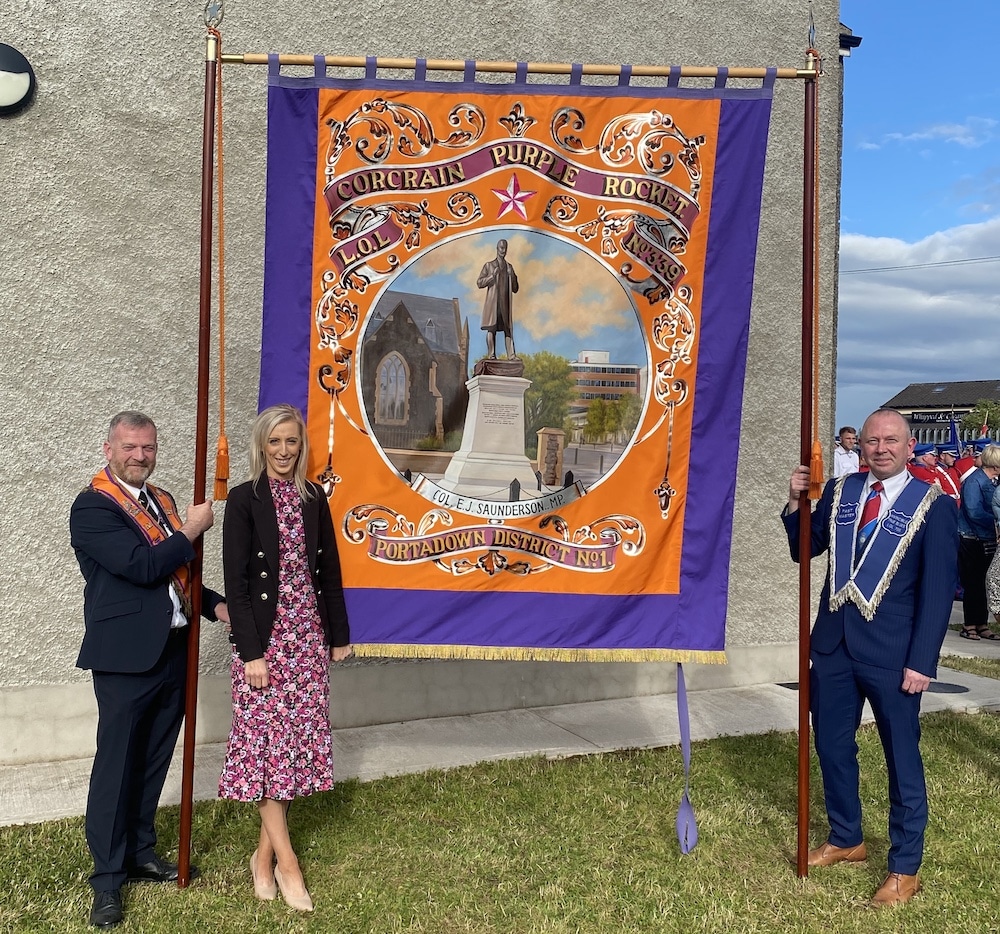 Two special occasions for County Armagh Orange lodges were celebrated over the last week.
Derryhale Orange Hall celebrated 100 years while Corcrain Purple Rocket LOL 339 unfurled a new banner ahead of the Twelfth.
Upper Bann MP, Carla Lockhart, paid tribute to the two lodges following their respective events to celebrate significant moments in the history of the lodges.
"It was a pleasure of be with the brethren at Derryhale Orange Hall as 100 years of the Hall was celebrated last weekend," said ms Lockhart.
"Down through the last century this Hall has played a significant role in the local community, as a hub for lodge activity but also wider community use.
"It is great to see work ongoing to renovate the premises and I know that this hall will continue to serve the people of this area well in the years ahead.
"On a personal level, I was honoured to plant two commemorative trees and unveil two plaques to mark this occasion. I wish everyone associated with the Hall well in the centenary year."
She added: "My congratulations also go to Corcrain Purple Rocket LOL 339 who have unfurled a beautiful new banner.
"A new banner is a significant spend for a lodge, and is an historic moment for the brethren, and it was lovely to be present for the unfurling.
"The banner depicts Col Edward Saunderson on one side, and the message 'My Faith Looks Up to Thee' on the reverse, and the skill and artistry is absolutely fantastic.
"With a busy period ahead over the Twelfth I know the lodge will display their banner with pride and I extend every best wish to the Lodge for the future."
Sign Up To Our Newsletter