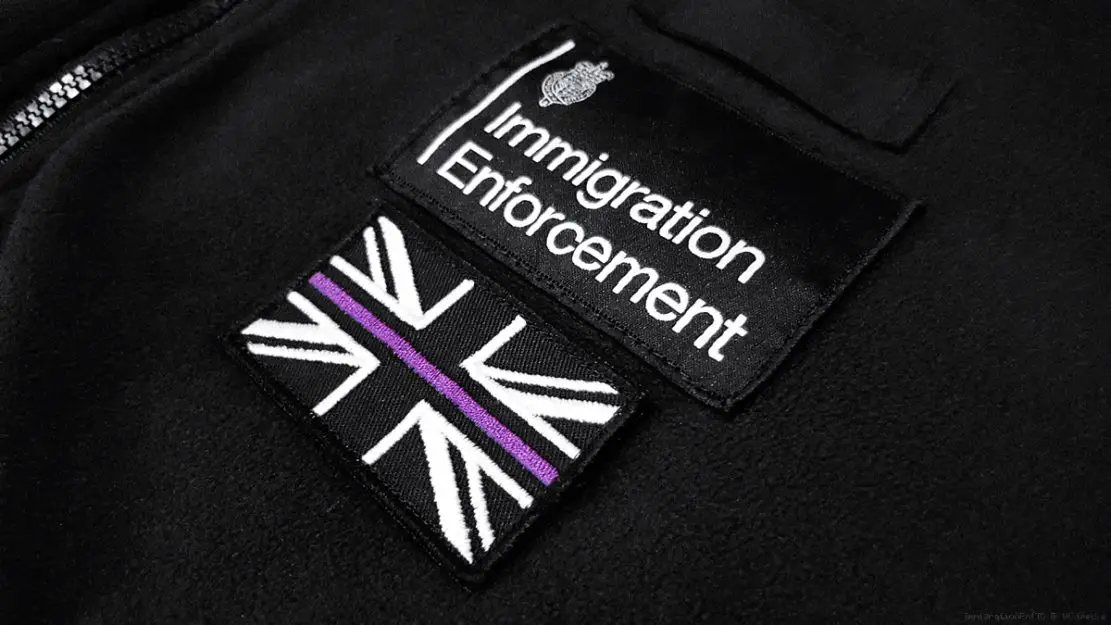 A man who bit an officer and called police "f****** b*******" has been sentenced to six months in prison.
Court heard that the 42-year-old had a six-page record which the district judge said could lead to his deportation.
Emanuel Oliveria, of Obin Street, Portadown pleaded guilty to two counts of theft, attempted theft, going equipped for theft, disorderly behaviour, obstructing police, assault on police, resisting police and possession of a Class B drug at Craigavon Magistrates' Court on Friday, where he appeared via videolink from Maghaberry.
District Judge Bernie Kelly commented: "Border Agency should be contacted. This man has a horrific record. It is six pages long and it is about to get longer."
It was heard these offences were accrued in the month of May during two separate incidents.
On May 16, police were contacted by staff at B&M Bargains, Portadown, over two thefts which had occurred in the store on the two previous days.
CCTV showed Oliveria place items into a rucksack before leaving without paying.
Items taken included garden accessories to the value of £44.93 and a blender which cost £19.99.
Police arrived at the store and arrested the defendant on May 16.
A radio, a can of Coke and Red Bull were found in his rucksack. These were valued at £23.13 and were fit for resale.
During a search of the defendant officers also located a set of mini pliers and a screwdriver.
When interviewed, Oliveria made no comment to all questions regarding the offences.
He claimed he had found the pliers and screwdriver lying in the car park.
The second incident occurred on May 28, at 10.30pm. Police on Obin Street spotted the defendant in a telephone box trying to light a cigarette.
Officers opened the telephone box to speak to the defendant and he reacted by shouting and swearing.
Oliveria told the police to leave him alone as he was making a call.
The officers suspected that the defendant was concealing something in his hand as it was clenched.
When told he was going to be searched, Oliveria tried to push his way out of the telephone box.
The defendant refused to co-operate and he had to be taken to the ground. As police tried to restrain Oliveria he bit the hand of an officer.
He continued to swear saying: "F*** off" and "leave me the f*** alone".
Despite being warned this continued with Oliveria called the officers "f****** b*******".
In the defendant's palm police found white crystals wrapped in kitchen paper.
During interview, Oliveria admitted that the substance was mephedrone.
Defence barrister Aaron Thompson stated: "There was a gap in his offending, his last conviction was in 2014, but this is a man with a long-term drug addiction.
"He and his partner had bought a house. The reason he is in custody is that his partner knows he has a problem and will not have him at the house."
He continued: "I have advised him of the situation and that this matter requires an immediate custodial sentence.
"He understands the situation this has put him and his family in."
District Judge Kelly said: "He chose to live here, yet he does not obey our laws. If he is ultimately deported it will be because of that record.
"Someone with his drug record biting another person is also a very worrying act."
Oliveria was sentenced to six months in custody.
Sign Up To Our Newsletter